Quality Design Tips
Loading advertisement...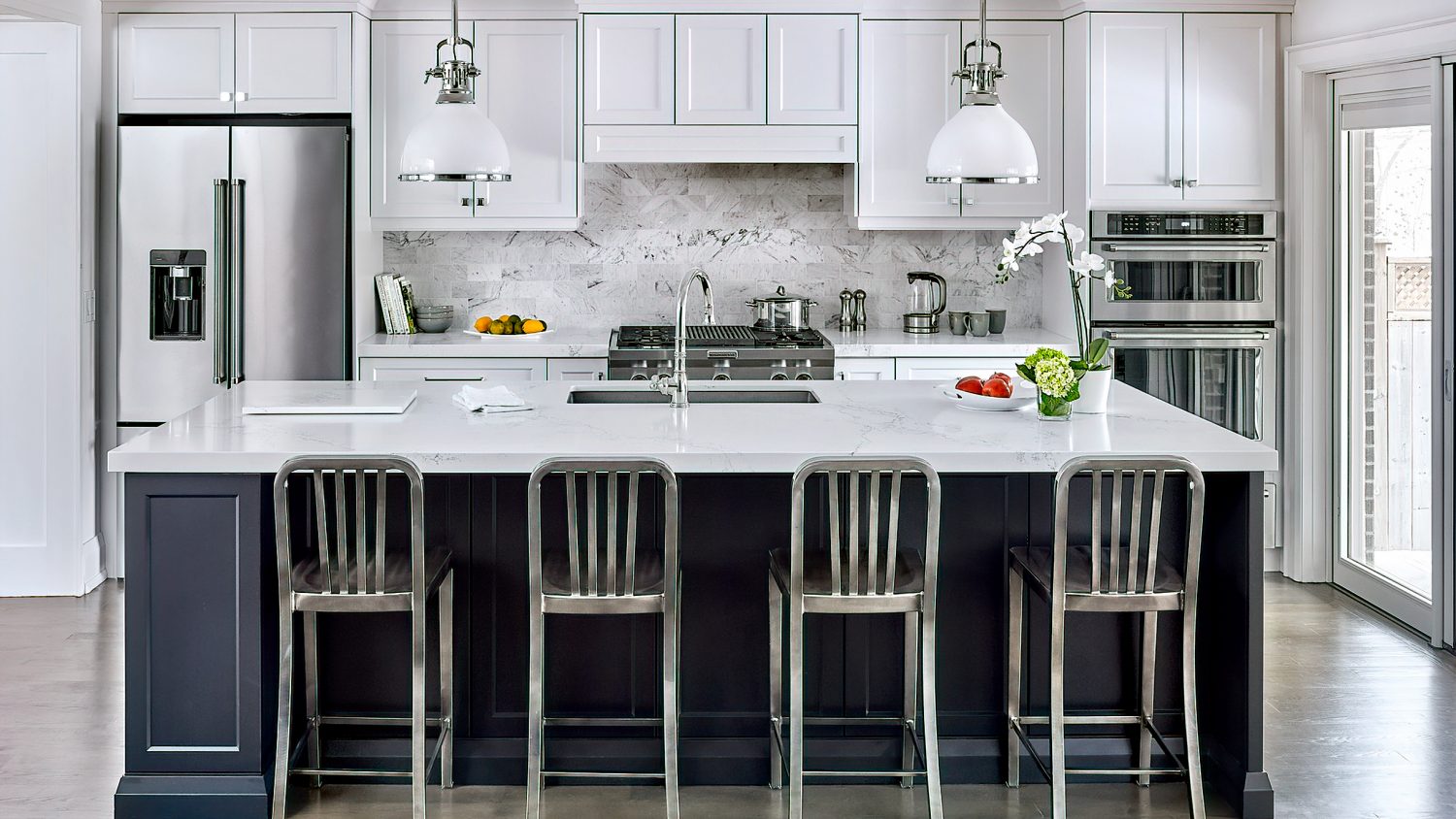 Up next
Durable Alumi Deck & Railing System
Cancel
Interior design is sometimes best left to the pros. That said, having a professional design tip or two in your arsenal can help you to improve and elevate the existing interior design of your home. In this episode of
The Marc and Mandy Show
, Designer
Jacklynn Little shares some quality design tips that are unique in nature and will add value to your home.
One of the most important design tips Jacklynn offers for the kitchen is that the millwork actually continues with your countertop. The reason being, if it doesn't continue, the countertop will look like it's floating and it won't look finished. The overall effect will be more polished if you opt for continuous millwork.
A really simple and effective way to improve the look of your kitchen is by installing a quality faucet. A new faucet will breath new life into your kitchen sink.
The combination of chrome and gold has a really chic, expensive, and elegant look to it. Used in tandem, gold and chrome hardware can serve to elevate the look of your kitchen.
With more and more people working from home, having a designated home office space in the home is definitely a selling point, but not all homes have the space to permit one. If space is an issue, Jacklynn suggests creating a hidden nook which includes a desk and chair and can be hidden behind millwork.
To give your bathrooms a sense of subtle cohesion, consider using the same tile flooring throughout. If you'd like to do something a little different in one of the bathrooms, consider doing so for the powder room.
Thanks for tuning in to The Marc and Mandy Show! Leave a comment below, We'd love to hear from you!
Keep in Touch with Us… Everywhere!