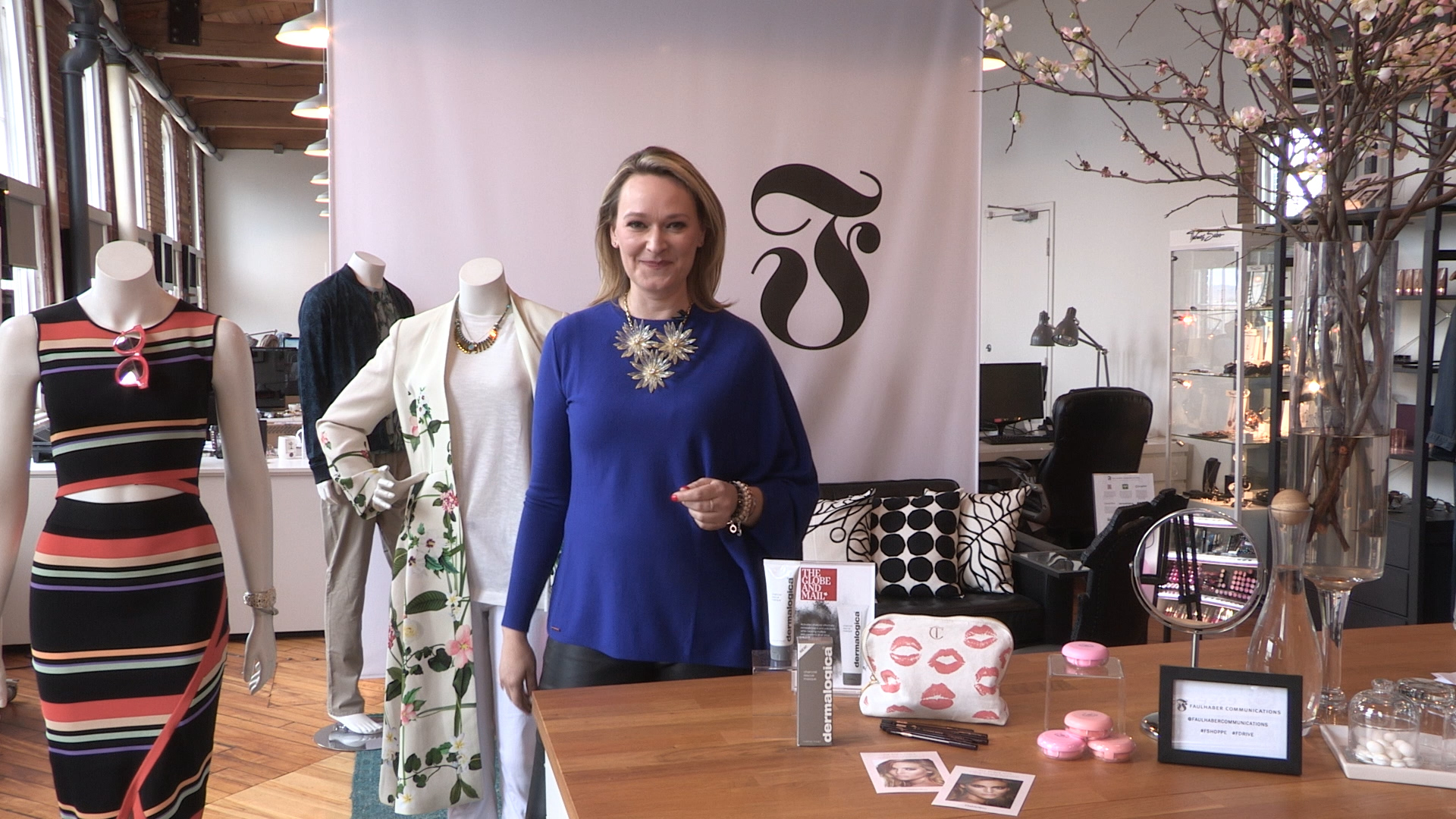 Spring Fashion Trends From the FSHOPPE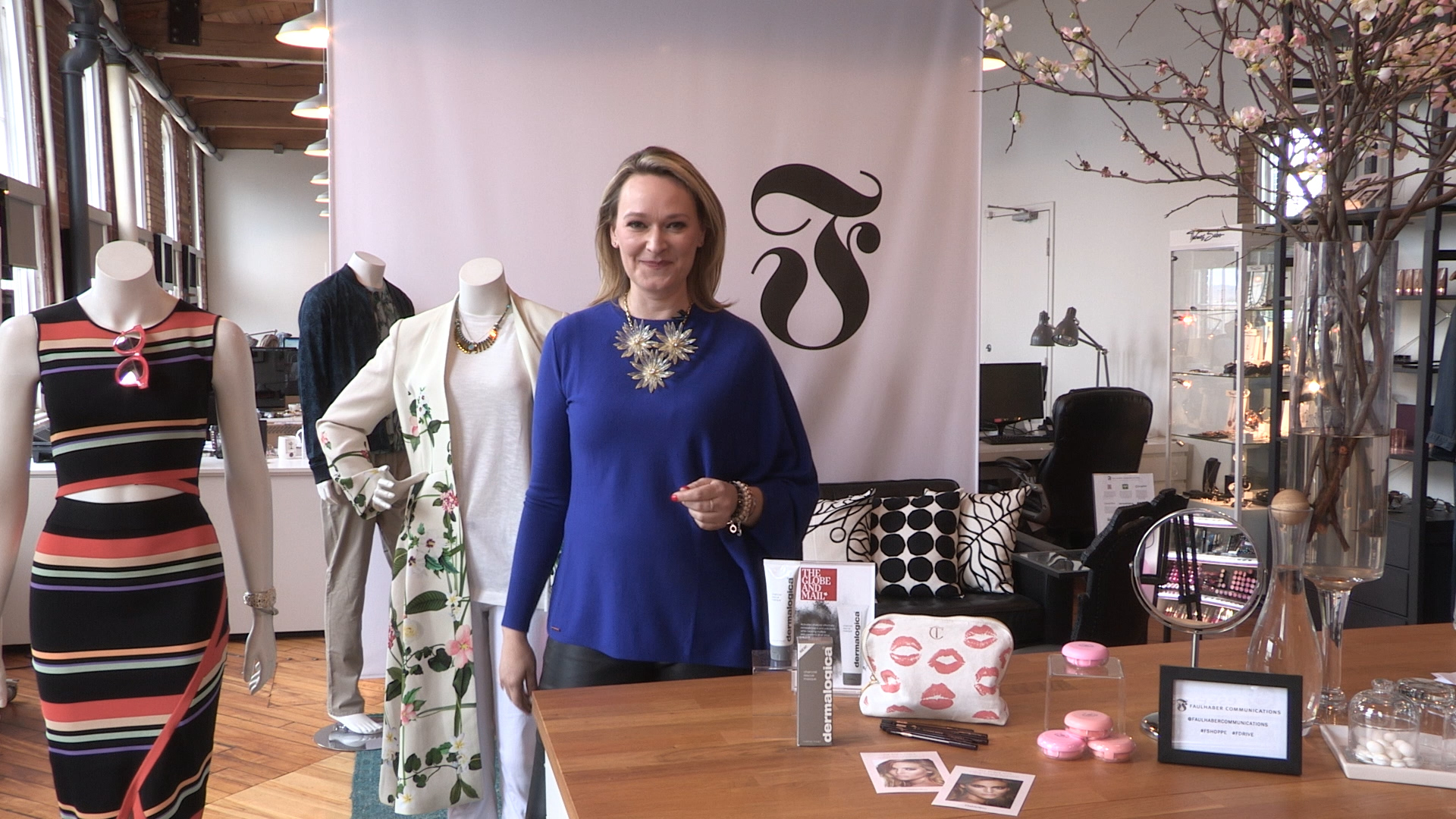 Today we're talking about spring fashion trends with Christine Faulhaber from the FSHOPPE showroom in Toronto. The FSHOPPE Shop is where stylists, celebrities, and editors come to find out what's new.
This spring gave us a bit of a lesson in mathematics. When we take a look at the runways of Stella McCartney, we saw some fabulous geometric prints and Ted Baker London gave us a great example with this midriff baring two-piece ensemble.
We have MINKPINK sunglasses as well. At first glance, this looks like a floral print, but actually, upon further inspection, it's a geometric grid – a trellis. These are from Ted Baker London.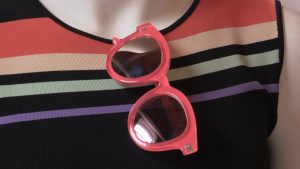 Then we have a pair of staple white jeans. These are a great collaboration between Fidelity Denim and Over the Rainbow.
This spring, we see the return of the classic smoky eye. Rooney Mara rocked this look on the red carpet at the Oscars. Charlotte Tilbury's liquid eye pencil, which is the rock and coal, is the way to go. It's a great base to start your smoky eye, it goes on really smooth, is simple to blend, and then you're set for the day. Another favourite is Barbarella.
Another look that's fresh for spring are sweet pink cheeks. We saw this trend on the runways at Dior. Definitely something you want to think about for spring. We have a product from a Korean brand called THE FACE SHOP, which is a cushion compact blush. Open it up and and you can layer it on, giving your skin a dewy look. It's definitely becoming a fan favourite.
Charcoal, whether it's being used to purify your drinking water or as a skin care tool, is really in this Spring. We're loving the Charcoal Rescue Masque from Dermalogica, which has bamboo extract. It's also made with Japanese coal, and has a hint of mint that will help you to lighten up your pores.
As told by Christine Faulhaber for The Marc & Mandy Show