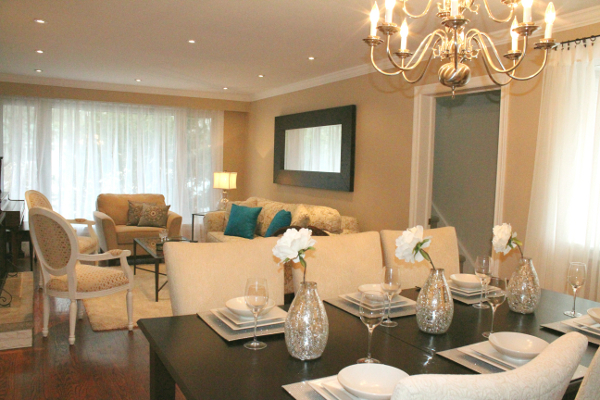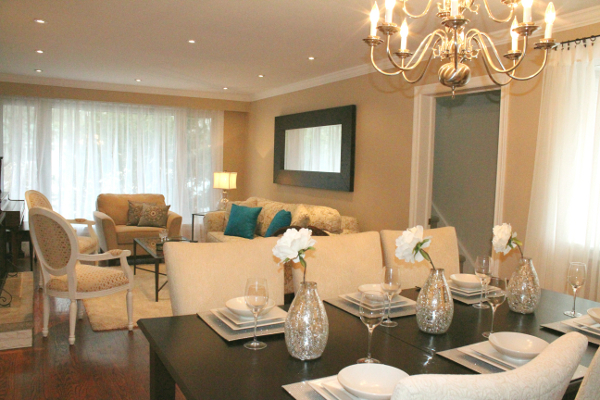 Did you know that a properly staged home tends to sell in half the time that non-staged properties do? You want to have your home staged in a way that is inviting to buyers, as well as distinctive and memorable? Here are 7 home staging tips that you can implement on a budget.
Paint. Even if your current palette is relatively new, any scuffs or wear marks can turn your buyer off. Choose a neutral colour palette and steer away from anything too trendy.
Replace personal pictures with artwork and strategically placed mirrors. Remember, you want potential buyers to be able to envision themselves living your home; so having pictures of you and your family all over the place is counterproductive.
Strategic mirror placement. Mirrors are easy to find and can be inexpensive depending on where you buy them; but placement is key. Place mirrors in dim hallways or small spaces to create the illusion of more space. Placing mirrors across or next to a window will pull in more sun, and don't be afraid to have fun with funky shapes or mini mirrors set up in a collage.
Set up tables and bars. Again, you want your buyers to be able to envision themselves living in your home, and further, enjoying and entertaining there. So set up tables with solid, matching dish wear – not paper and plastic – cloth napkins, and cutlery.
Employ nature. Place plants, flowers, cuttings etc. for a zen, earthy feel. Use silk or plastic plants and flowers for longevity, and make sure to include natural elements especially in rooms with less natural light. This is something that works with any type of decor, whether it's modern or traditional.
Get rid of your drapes. Especially if they are older, they might give your home a dated vibe. Instead, remove window treatments and embrace natural light instead.
Don't forget about the yard. If buyers see your lawn and yard looking unkempt, they could get the impression that it's too much work to upkeep. Keep the yard tidy, simple and above all, groomed.