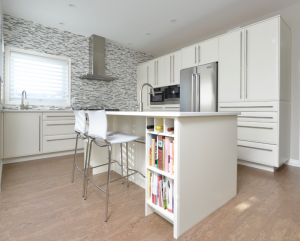 Kitchen Upgrades that Add Value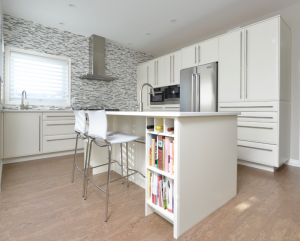 Kitchen renovations are expensive! But, there are some upgrades that can add value to your kitchen, whether you are aiming to sell your home sometime soon or later. Here are four kitchen upgrade ideas that will give you the best bang for your buck when the time comes to sell.
Cabinets. Your cabinets are a major focal point in your kitchen, and are likely one of the first thing a potential buyer will notice when assessing your kitchen for the first time. Consider replacing or refacing/refinishing old cabinets.
Flooring. Try floating floors, which are easier and faster to install not to mention inexpensive when compared to their real wood counterparts.

Photo Source: Canadian Home Trends, Designer Space: Crafting a Kitchen
Countertops. This is one area of your kitchen that should be up to date with current trends, so opt for stone, which is timeless and durable. As a rule, darker granites tend to be the stronger stone, and less patterning tends to be less expensive.
Lighting. Lots of light is a good thing, especially if the kitchen does not get a lot of natural light. Hanging lights over something like a breakfast bar is a good way to draw attention to it.