Summer Activities To Entertain Your Kids
Summer Activities To Entertain Your Kids – Summer break is something kids look forward to—days filled with sleeping in, binging on their favorite shows and snacking the day away. As a parent, though, you may want to fill their days with more meaningful activities. Here are a few suggestions that promise to keep your kids active and entertained.
Music Lessons
Is your child interested in playing the piano or strumming a guitar? Enrolling them in lessons is one way to keep them occupied and give them a hobby that entertains them for many years. To find available programs, search for band classes at the local community center, live virtual guitar lessons or private piano lessons from a retired teacher in your neighborhood. Students who learn to play an instrument during the summer can also look forward to participating in educational music programs during the school year. Down the road, they get to perform in recitals and possibly even qualify for college scholarships. Music also helps students that struggle in school or want a creative and emotional outlet. The benefits are endless, as are the options for lessons. Businesses such as Forbes Music Company make it easy for you to entertain your child with a wide variety of instruments and programs.
Sports Teams
It's easy to get into the groove of relaxation and laziness during the summer. To prevent this from happening, enroll your son or daughter in local sports clubs. It doesn't matter what skills they have; there are opportunities for everyone. Get into the spirit of summer with swimming or diving lessons at a local pool. If you live in an area with extreme heat, consider ice hockey or ice skating as a wonderful reprieve from the temperatures. Check with your local community center and see what sports programs they offer. Sometimes some programs allow students to try out different sports and learning the basics of each one. With fall sports just around the corner, many competitive teams begin training sessions during the summer, so keep an eye out for enrollment opportunities during late spring and early summer.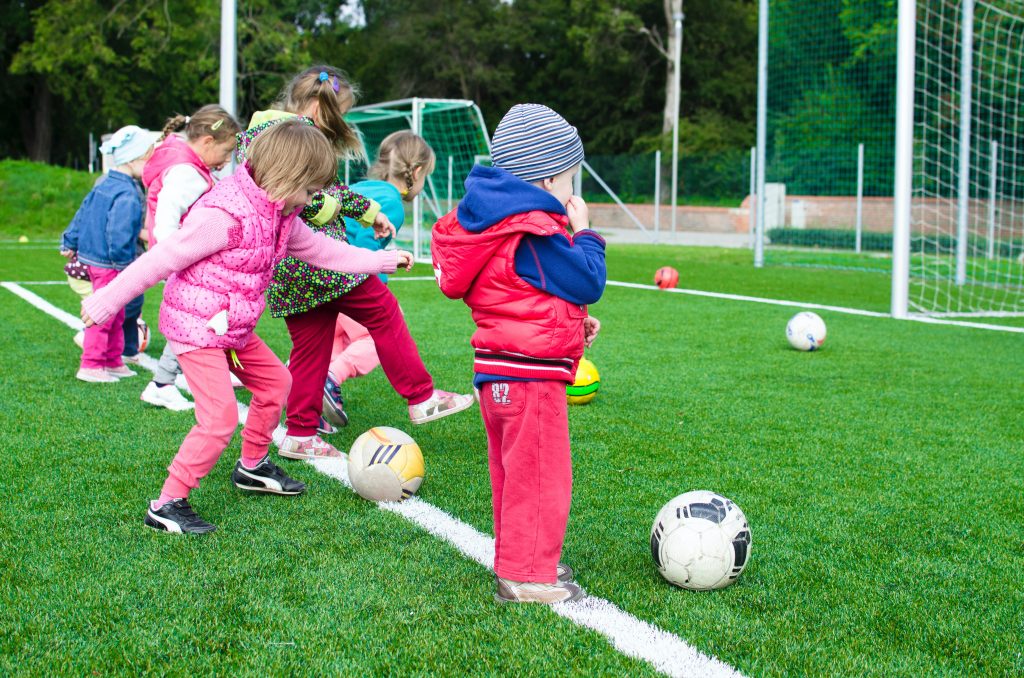 Hands-On Projects
Building, painting and crafting are fun for both boys and girls. Craft supply stores often have free classes during the summer, community centers offer weekly lessons, and businesses have popped up that offer all types of crafting experiences. This is also something that gives you an experience you can share with your children. Enroll in a class at a local paint shop together with your kid, or have them pick out a model plane that you can work on in the garage. STEM projects are available online and at local stores that keep your child busy and get them using thinking skills even when they aren't in school.
Keeping your child entertained during the summer doesn't have to be a chore. There are many options in your community, such as music lessons, sports teams and crafts. If you don't know where to look for ideas, reach out to your children's friends and ask them about their hobbies, check the community center's online website, or call your child's school for suggestions.