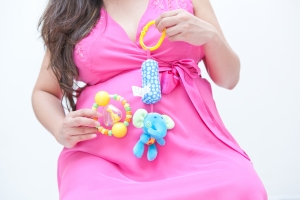 Thoughtful Gifts for the Mom-to-be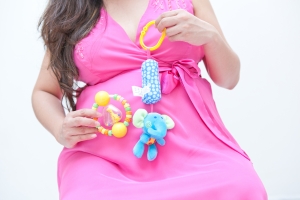 Whether you've been invited to a baby shower or you just want to celebrate your friend's pregnancy, coming up with gift ideas can be challenging. Here are some suggestions for every budget and type of mom-to-be:
Stressed out. Mom-to-be is anxious about baby and desperately craves some R&R.
Budget: Put together an "at-home" spa basket complete with calming oils, bubble bath, classical music, a light-hearted novel, and slippers.
Indulge: Purchase a certificate to a spa that offers a pregnancy massage or book a "babymoon" for mom-to-be and her hubby.
The multitasker. While preparing for her baby's arrival, this mom-to-be is finishing up a course in school, working part-time, fixing up the house, and designing a scrapbook of pregnancy pictures.
Budget: Buy a fun family calendar so everyone can stay organized and keep in touch.
Indulge: Look for items that have a dual purpose like a backpack that acts as a baby carrier or a stroller designed for jogging and keeping baby comfortable.
The foodie. She loves to try new foods and has been thoroughly enjoying the "eating for two" mentality.
Budget: Invite her over for a home-cooked meal. The gesture will mean so much and you can enjoy some quality time together.
Indulge: Get a gift card to a restaurant she's always wanted to try. Or if she's not up to going out, hire a professional chef for an evening.
The do-gooder. She rarely spends a dime on herself and insists she would rather have money spent to help others in their difficulties.
Budget: Volunteer at a local soup kitchen or animal shelter, depending on the cause your friend or sibling feels most strongly about. Since she soon won't be able to help out as frequently, you can do the job for her.
Indulge: Donate to a charity that believes in the same causes that she does. For example, Christian Children's Fund of Canada works around the world to help children and families in need. For $50, you can provide pregnant women with health care education to ensure a safer delivery. When you make a donation, you can also send a card to let your friend know what you've done in her honour.
www.newscanada.com