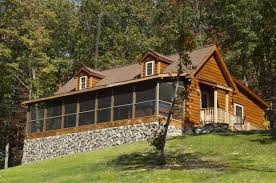 How to Prepare Your Cottage for the Fall
As we enjoy the last few weeks of summer, it's time to start making preparations to close up the cottage for the fall and winter. Preparing your cottage for the cold months takes some doing; here are some tips to help make the process easier.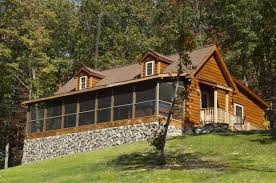 1. Avoid Water Damage
– A great way to avoid water damage is to drain the plumbing and make sure all water sources are turned off; things like your toilet, dishwasher, or washing machine.
2. Should you have a sump pump, do a double check to make sure it's in working order.
– The water will sometimes rise in spring when snow melts. If your not at the cottage when this happens, its crucial to make anything you left behind is ready to go, just in case you have to run in there to get your stuff (lawn chairs, bbqs, decor, etc.).
3. Close the flue or block the stove pipes on your chimneys, fireplaces, or wood stoves.
– These places make great hiding places for animals. When you are prepping the cottage for the winter, clean these places and check to make sure that there are no nests, other wise you may get a furry or feathered surprise when you get back.
4. BBQ's
– When it comes to the bbq, make sure you disconnect the tank and put it in proper storage out of the direct sunlight. The tanks have contents that have explosive values so handle with care.
5. Make sure to trim any low hanging branches that are over the cottage and inspect the roof.
– Snow is heavy and ice is damaging. They could potentially block your drainage systems and create a lot of damage during the winter months. Prevention is key! Clean out the eaves and make sure they are clear of leaves and other obstructions that could do some damage.
6. Outdoor Tables
– Move picnic tables inside as best you can. It will help in preserving your outdoor furniture, keeping it beautiful for many summers to come.
7. Under the Cabin
– Take away all garbage that happens under or around the cottage and take it to the dump. This will help air and water movement and removes potential homes for critters. A good tip is to spread mothballs liberally around support posts to deter mice and other wildlife from entering your cabin and fill holes with steel wool.
8. Refrigerator and Freezer
– Take away all remaining food and disinfect thoroughly to help with odor. You can also leave a box of baking soda to help eliminate odors.
9. Beds and Furniture
– Make sure to cover your mattresses with plastic sheets. Use plastic sheets to cover any chairs or sofas that mice could hide in. Put dryer sheets liberally in drawers, furniture, and in closets, mice hate dryer sheets.
10. Leaving the Cabin
– Unplug every appliance and shut off all breakers. Go over the checklist to make sure everything is done. Take photos of everything so in case there is an a fire, flooding or some type of damage. It will make it easier for the insurance company to help you out.