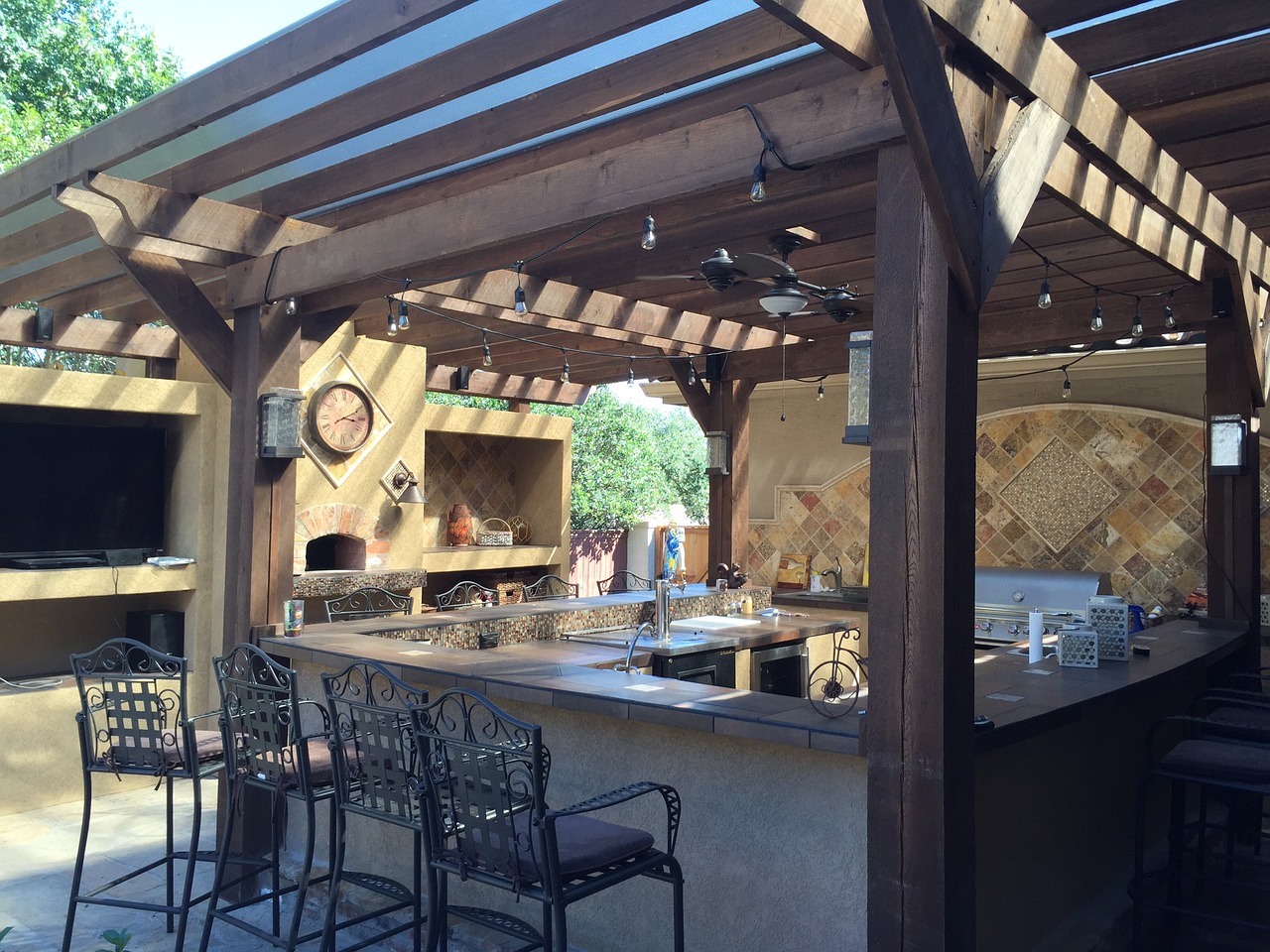 Top Outdoor Kitchen Ideas That'll Transform the Exterior of Your Home
Outdoor kitchens are becoming increasingly popular, and it's easy to see why. They allow you to enjoy the beauty of nature while still being able to prepare and enjoy a meal with your family and friends. If you're thinking of adding an outdoor kitchen to your home, here are some ideas to get you started.
DIY Outdoor Kitchens
Is your backyard in need of a makeover? If you love to entertain and spend time outdoors, then a DIY outdoor kitchen may be just the thing you need. With a little bit of planning and some elbow grease, you can easily transform the exterior of your house into a beautiful and functional outdoor living space.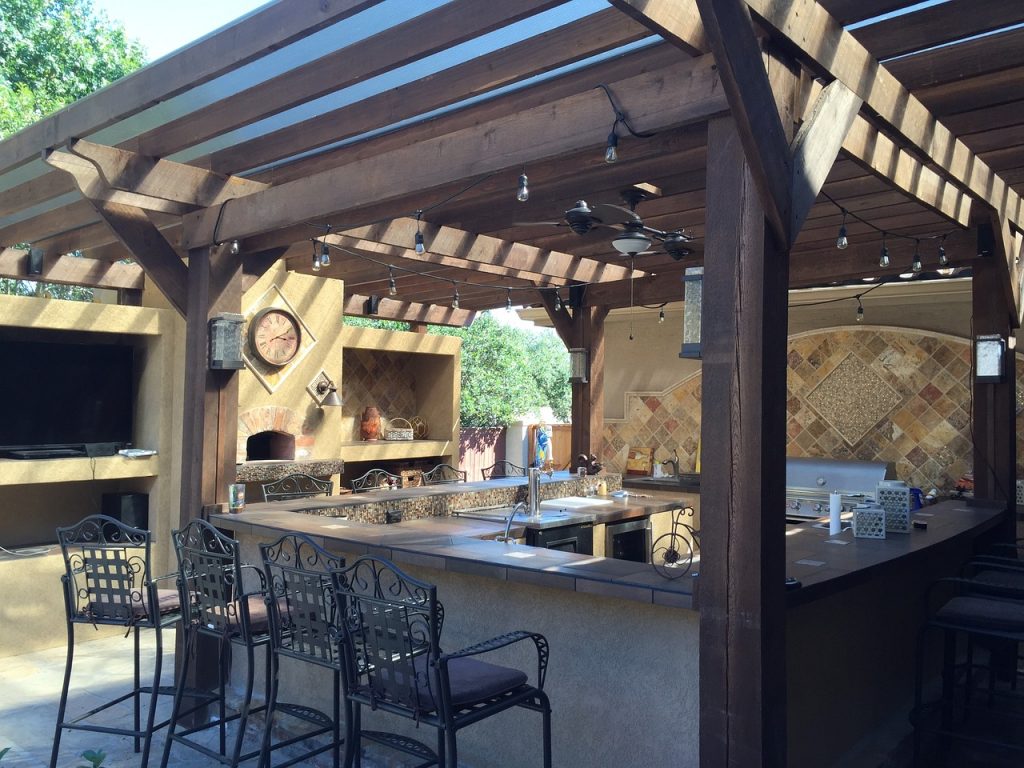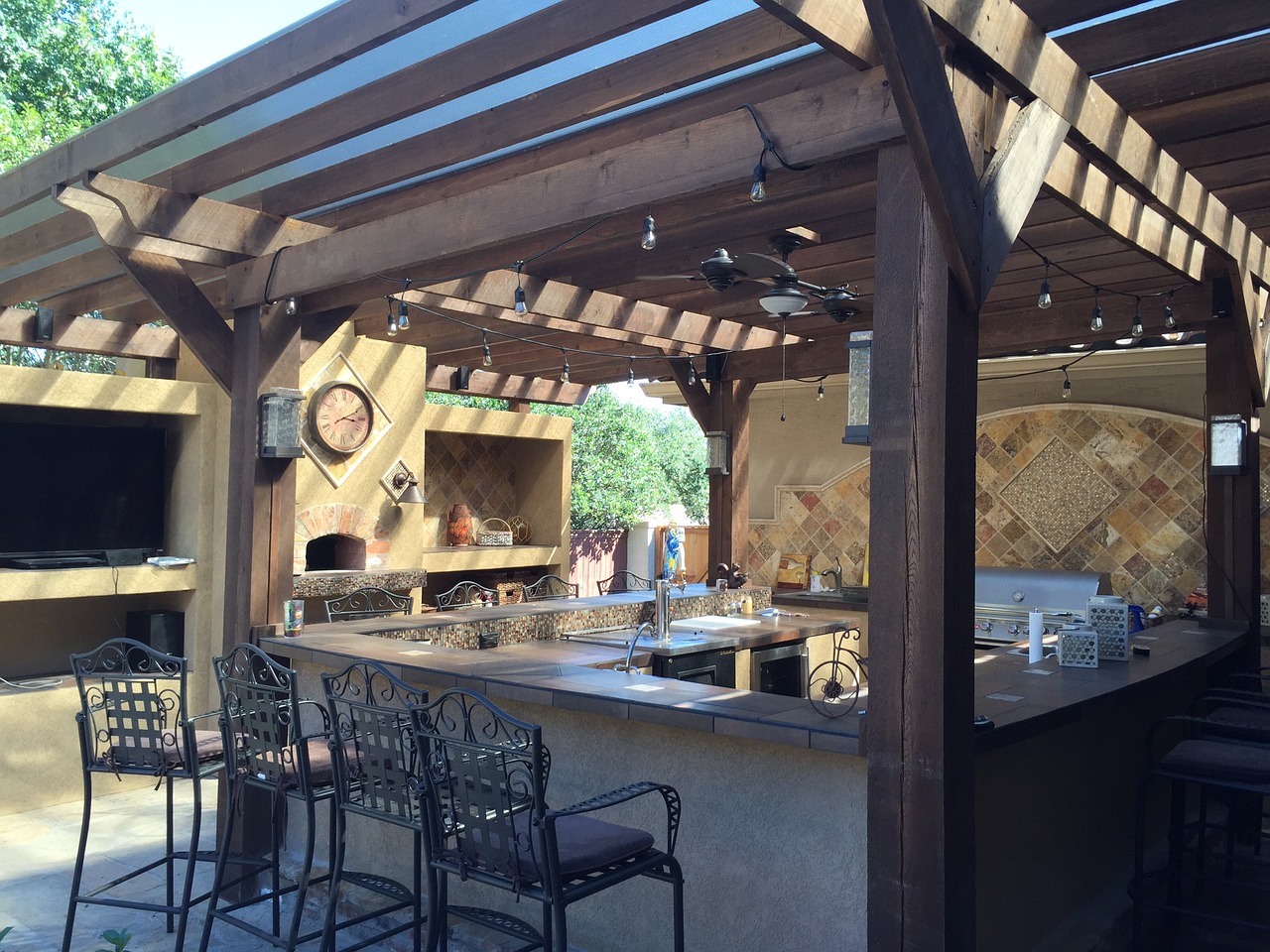 An outdoor kitchen can add value to your home and make entertaining family and friends a breeze. There are different methods for building a DIY outdoor kitchen. Here are a few of them: 
Free-standing: you're starting from scratch, so this option is more expensive.
Attached to your home: connecting your outdoor kitchen to the main structure of your house will make it feel like it's an extension of your indoor kitchen.
Portable: the most affordable option, a portable outdoor kitchen can be moved around your backyard to accommodate your needs.
When planning your outdoor kitchen, consider what kind of cooking you'll be doing. If you love to grill, then you'll need a space for your grill and prep station. If you want to be able to cook and entertain at the same time, then an island with a built-in grill or stove will be perfect.
Other important considerations include:
Storage: you'll need somewhere to store your dishes, utensils, and food.
Refrigeration: if you plan on serving perishable food, then you'll need a fridge or cooler.
Sink: having a sink will make cleanup much easier.
Prep Space: you'll need room to prep your food before cooking.
Adding an Entertainment Area
Your outdoor kitchen is the perfect place to entertain guests and cook delicious meals. But if you want to take your outdoor kitchen to the next level, you should consider adding an entertainment area. An entertainment area can include a variety of features, such as a fire pit, a seating area, a bar, and more. By adding an entertainment area to your outdoor kitchen, you can create a space that your guests will love.
Not only will they be able to enjoy your company, but they'll also be able to enjoy the beautiful outdoors.
If you're looking to improve the exterior of your home, adding an entertainment area to your outdoor kitchen is a great way to do it.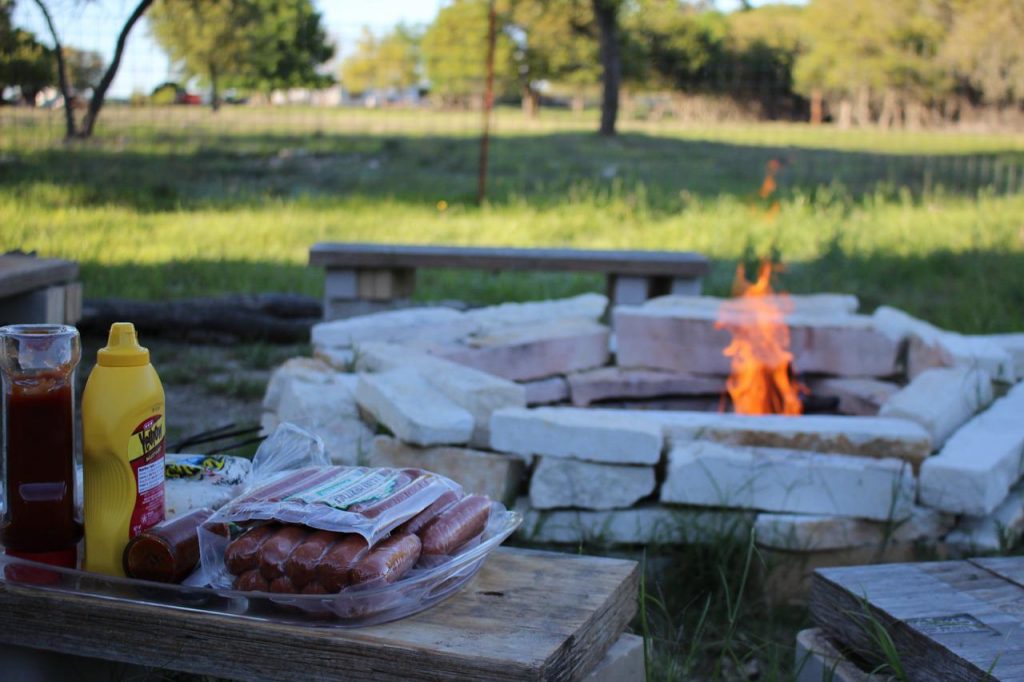 Combine Function & Design
When building an outdoor kitchen, it is important to consider both function and design. By creating a space that is both practical and aesthetically pleasing, you can improve your home's exterior and make it more enjoyable to spend time outdoors.
When planning the layout of your outdoor kitchen, keep in mind how you will use the space. Make sure there is enough counter space for food preparation and ample storage for all of your supplies. If you entertain often, you may also want to include a sink and space for a grill or other cooking appliances.
In addition to function, you will also want to consider the overall look of your outdoor kitchen. Choose materials and finishes that complement your home's existing style. If you have a modern home, you may want to use clean lines and sleek surfaces. If your home is more traditional, you may want to use classic materials like stucco or stone.
If you are unsure where to start, consider hiring a designer to help plan your outdoor kitchen space. They can take into account your specific needs and come up with an innovative design that will make your outdoor kitchen visible, stylish, and easy to use.
Stay within Your Budget
Outdoor kitchens are a great way to improve the value of your home while also providing you with a place to entertain guests and cook delicious meals. However, before you start building your outdoor kitchen, it's important to set a budget so you don't overspend.
There are a few ways to save money when building an outdoor kitchen. First, try to reuse existing materials whenever possible. For example, if you have an old picnic table that you're no longer using, you can repurpose it into an outdoor kitchen counter. Second, shop around for the best deals on materials and appliances. And third, DIY as much as you can. If you're handy with tools, you can save a lot of money by doing some of the work yourself.