Trendspotting: Fireplaces
Loading advertisement...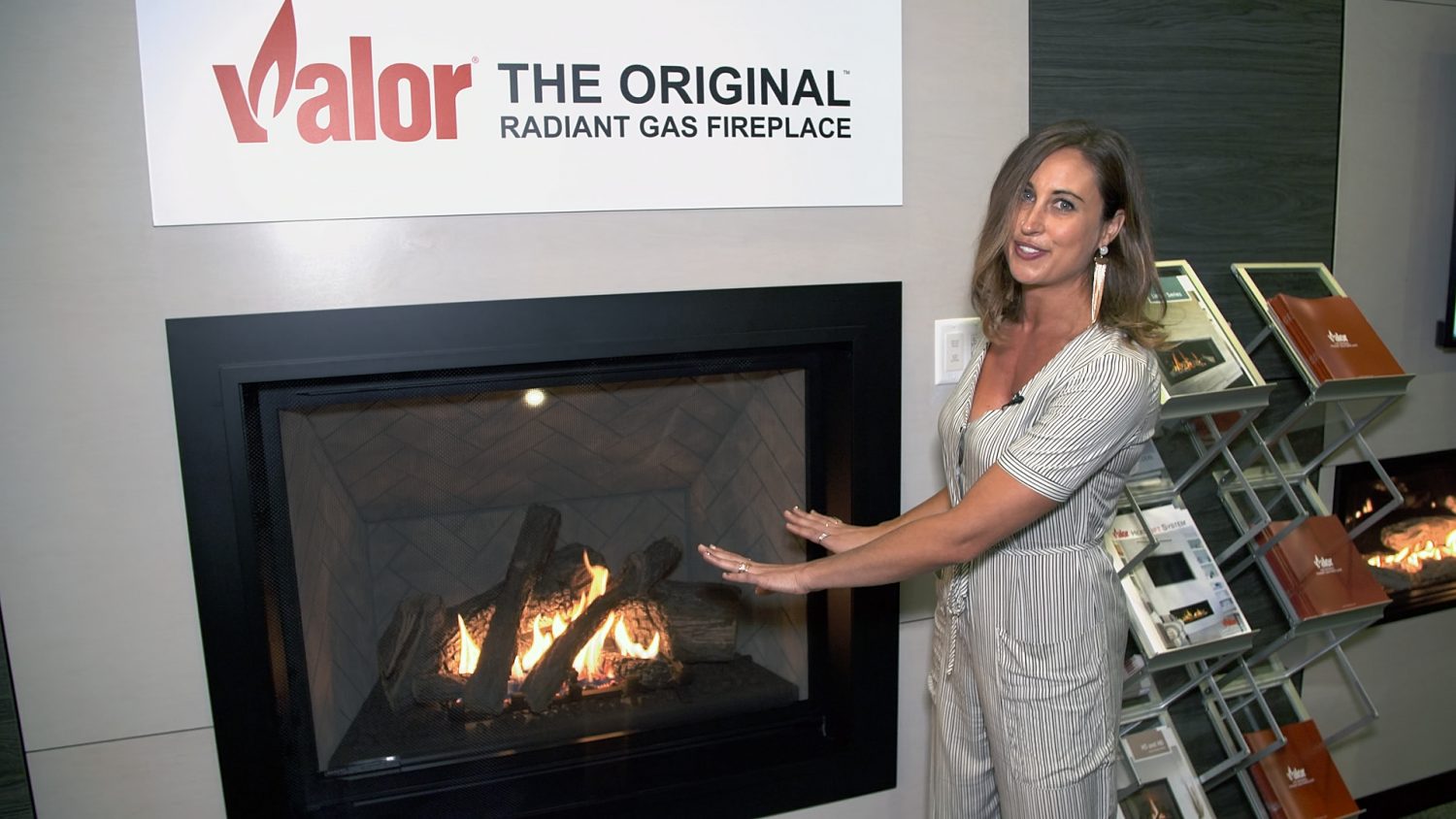 Up next
Accessible Bathroom Design
Cancel
Trendspotting: Fireplaces
'Tis the season for indoor fireplaces! In this episode of
The Marc and Mandy Show: Trend Spotting
, Designer
Sarah Marie Lackey of
Sarah Marie Interior Designs
goes trend spotting at
Valor Fireplaces
to see their top-of-the-line, stylish, and safe fireplaces. Keep reading for the highlights of her visit.
Trend Watch: Radiant Gas Fireplace
This fireplace features two systems. One is radiant heat, so it heats all of the objects in the room. The second is conductive heat, so it heats the room itself. The great thing about this fireplace system is that is actually blows heat into the space without using a fan. This means that the system is quiet and effective. What is also interesting about this fireplace is, if you touch the tile around it, it is completely cold. This means you can use any materials to surround the fireplace, you don't have to worry about kids getting hurt, and you can put your TV and/or art directly above it without cause for concern. What's also great about this fireplace is that it can be fit right to the ground. So you don't need to have a hearth around your fireplace.
From their firebox to their flames, Valor continuously refines their designs to create the most efficient and enjoyable fire features on the market.
Thanks for tuning in to The Marc and Mandy Show! Leave a comment below, We'd love to hear from you!
Keep in Touch with Us… Everywhere!