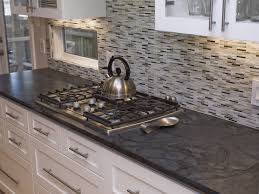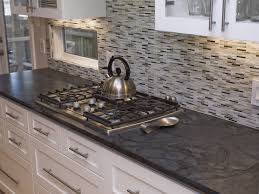 Soapstone is a natural material, composed of talc and various other minerals. Because of the way this stone is derived, (under intense heat and pressure), it has an unusually stable composition that can withstand extreme heat. It is also naturally nonporous, antibacterial and stain resistant, making it an ideal material for countertops, sinks, fireplaces and bathroom applications.
There are numerous reasons why you should consider soapstone for applications in your home, in addition to its elegant aesthetic appeal.
Durability.
You can consider soapstone to be an investment you can enjoy for the rest of your lifetime. Unlike other types of stone, scratches can be simply sanded out, restoring your surface to its original integrity.
Environmentally friendly.
Soapstone is all natural and can be recycled completely. In addition, no sealants or toxic chemicals are necessary to process it or install it.
Cost effectiveness.
The fact that this material will last you a lifetime, makes it the cost effective choice right off the bat.
Workability.
You can take a pot off a hot stovetop and place it directly on your soapstone counter without fear of repercussions, making it a revolutionary material for kitchen use. Plus, its nonporous nature means that it is nonabsorbent, so it won't stain or be affected by moisture. That means no sealant required during the application stages.