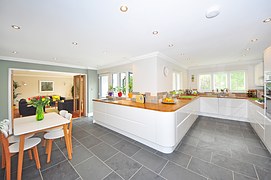 Why You Should Consider a Custom Kitchen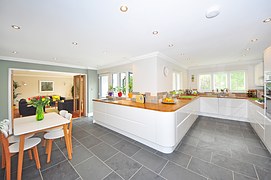 Your kitchen is one of the most important rooms in your home, and likely the most frequently used. As the world of home decor continues to transform, the purpose for this communal area has transcended mere practicality. Having a kitchen that exceeds the bare bone basics has become an absolute must for homeowners and buyers, and for good reason. A cookie cutter kitchen or generic renovation might save you money in the short term, but a custom job will reap long term results. Here's why:
Increase your home's market value. 
When you're designing a custom kitchen, your possibilities for fixtures and features are extensive. Everything from design ,to finishes, to colour, are  all up to you, enabling you to create a space that maximizes ease and efficiency for users. A well thought out kitchen area is an attractive feature for homebuyers.
Special features.
In addition to customizing your layout, you will have the advantage of being able to add special features that will cater directly to your family's needs and preferences, and make your kitchen area unique. Consider a kitchen island if you find you need ample counter space for food prep, and while you're at it, make the island a convertible table for company, with hidden storage and an extra water feature. Extraneous features like these will lend ease and novelty to your kitchen; two factors that are increasingly relevant in the world of kitchen design.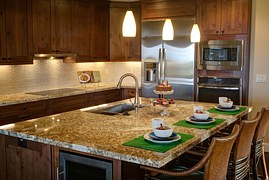 A wider variety of materials.
Rather than settling for the generic materials that have comprised kitchens for years, do your research and find out what's new out there, and subsequently invest in materials that aren't conventional options. Or opt for eco friendly or locally sourced materials. Either way, leave behind the constrictions of a pre made kitchen. For instance, consider soapstone for your countertops.