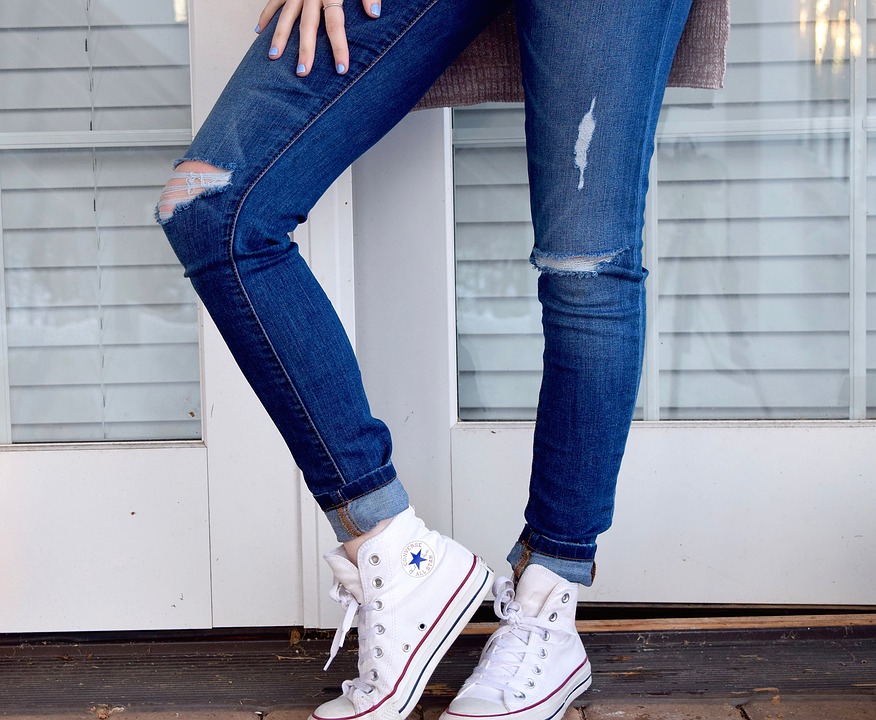 Whether you've watched this uproarious SNL skit or not, you've probably head the term "mom jeans" once or twice before. According to SNL, mom jeans can be easily identified by their "nine inch zipper and casual front pleats." While the high-waisted pant has, without a doubt, made a comeback in recent years, they differ from the mom jean in style predominately due to the fact that most high-waisted pants are aimed to be flattering. The same can't be said for the notorious mom jean. To help you avoid a mom jean fiasco all together, we've comprised a rundown of things to look out for when jean shopping.
Stretchiness
Mom jeans are historically stiff and structured, (which is how those unsightly pleats are made possible), so first things first, you want to look for pants with some amount of stretch to them. How much stretch varies from person to person. Look for jeans with a percentage of spandex, which will allow them to comfortably hug your body and achieve a more flattering look.
Leg cut
Again, this varies from person to person. Think about leg cut in terms of balance. If you're on the petite side, you may want to opt for a skinnier leg, which will elongate the look of your legs. If you're curvier, consider a boot cut or a wide leg.
Rise
Once again, there is no universally flattering rise, it does vary. As a general rule, the higher the waist, the more pronounced your lower half will look. One thing we know about the mom jean is that it alludes to a sizeable derrière, so unless that's the look you're trying to achieve, we recommend a lower rise jean. The waistband should fall below the belly button; how far below varies from person to person.
Size
Generally, the dreaded camel-toe look tends to be a result of bad fit. Too-tight jeans can bunch up around your hips and end up looking and feeling uncomfortable. When shopping, keep in mind that jean size varies slightly from store to store, so it's best to try on a size or two below and a size or two above the size you generally wear.