Budget-Friendly Date Ideas
Budget-Friendly Date Ideas – Rather than spending your hard-earned cash on overpriced food and wine at an over-crowded restaurant, why not shake things up with one of these alternatives, budget-friendly date ideas. Go Bowling When you're young, renting out a lane or even paying on a game-by-game basis may seem costly but the price of bowling pales in comparison to going to a bar, restaurant, or concert. Bowling is fun and refreshing and will get your competitive juices flowing, for something like $12.00 a game. Go on a Brewery Tour As an alternative to going to a bar or pub, taking a tour of a local brewery will keep you and your partner engaged and get you tipsy in the process. Most brewery tours include testers of their in-house beer with the entry fee, and if you don't drink, you might get to go home with some cool souvenirs instead.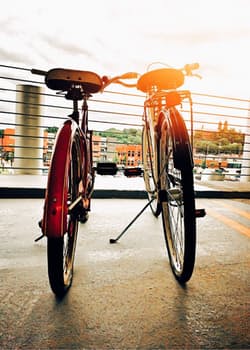 Go Bike Riding Many cities now have publicly accessible bikes that you can rent and then return for a nominal cost. Renting a bike in the heart of your city will give you and your SO the chance to explore and cover more ground than you would on foot. Watch an Amateur Sports Game Getting dressed up in team-related gear and cheering on your favorite players on the field, rink or pitch is a great date idea, whether it's your first or your fiftieth, but the big leagues tend to be expensive. Tickets alone can make a sizeable dent in your funds, not to mention the cost of food or drinks at the game. To lessen the stress on your wallet, why not cheer on an amateur team instead? You'll get all of the fun and spirit, without the heft price tag. For more great ideas,
click here.
For great ideas for your home,
shopCHT.com.