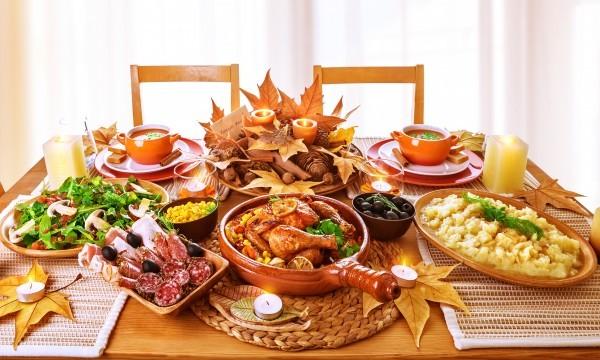 10 Tips to Surviving Thanksgiving When You're Hosting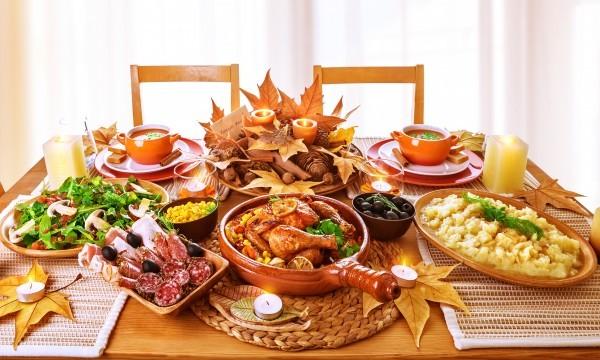 Are you thankful for Thanksgiving? If you happen to be hosting this year, there's a good chance you're not. Hosting Thanksgiving dinner, whether it's for friends or for family, comes with new set of struggles and stresses unique to the holiday.  Like the fact that now you not only have to cook dinner, but that dinner happens to be a large, finicky bird that barely fits in your fridge or oven. To Thanksgiving dinner hostesses everywhere, we sympathize with your plight, which is why we've rounded up these ten tips to help you survive, and perhaps even enjoy, your Turkey day.
Start planning two to three weeks before, especially when it comes to food. Purchasing non-perishable supplies beforehand will save you the hassle later on and, if you start early, you can look out for deals and sales. You want to try to avoid at all costs last minute grocery shopping on Thanksgiving Day eve or the day of.
Keep it simple when it comes to things like stuffing, deserts and beverages. Not that your guests won't love that seven-layer trifle you had in mind, but they'll probably enjoy a pumpkin pie from the grocery store just as much. Thanksgiving is a classic holiday, so stick to food favorites.
When it comes to buying your turkey, you obviously want to ensure having enough or not having too much leftover. Since your kids probably don't want to take turkey sandwiches to school for the rest of the school year, stick with the tried and true rule: approximately a pound of turkey for every guest you're anticipating.
In order to make your turkey calculations, first you'll need to confirm how many guests are attending your dinner. Sending invites via Facebook or email are a good way to track your RSVPs.
The night before your dinner, or even a few days early if you're feeling eager, enlist the help of your family to set the table. This is one less thing you'll have to worry about the day of.
If you're assigning seats, make sure that your seat is close to the kitchen.
Seat left-handed guests at the corners of your table so they won't be colliding elbows with righty's all evening.
Just because you're hosting, doesn't mean you have to do everything by yourself, so don't be afraid to delegate to friends and family when it comes to helping with food prep, setting the table, bringing beverages, and even cleaning up.
Empty your dishwasher and sink the night before in anticipation for the large load of dirty dishes you'll have the day of, to get the cleanup process underway as seamlessly as possible.
And of course, don't forget to enjoy yourself. Hosting doesn't have to be a frantic affair, so long as you're well prepared and keep in mind that this holiday is less about having a perfect, hitch-less dinner, and more about reconnecting with loved ones and appreciating all you have to be thankful for.