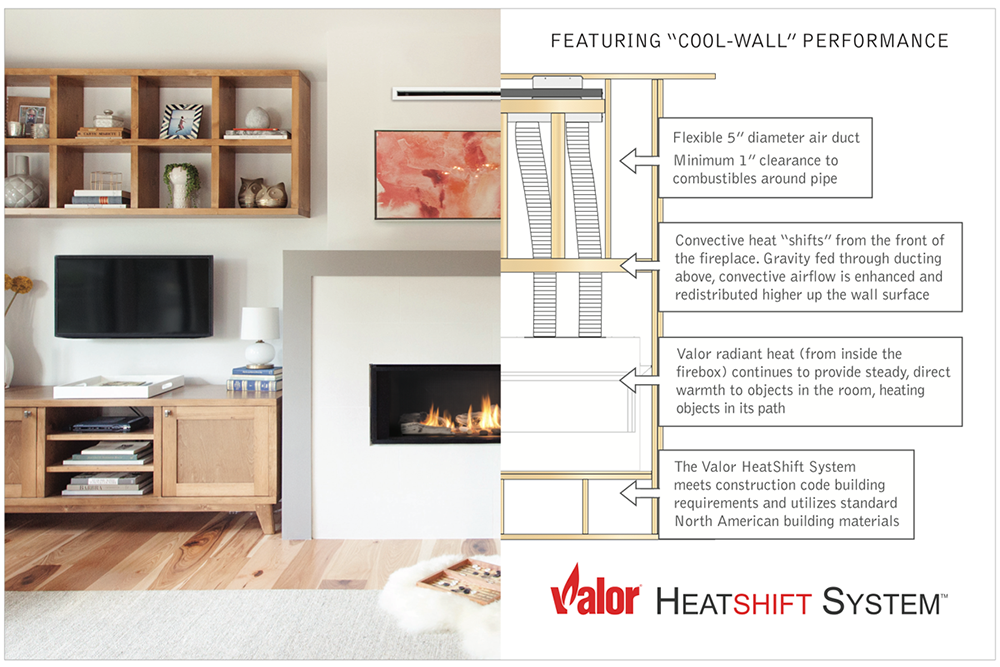 5 Ways that Valor's HeatShift System Makes Decorating Easy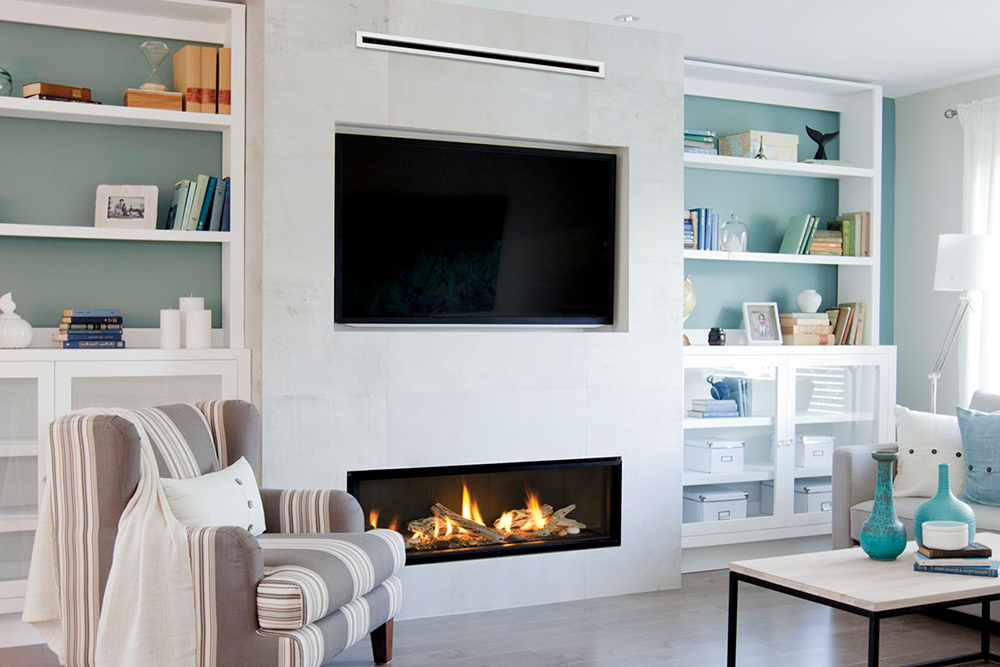 With the onset of winter, an indoor fireplace is the perfect accessory a home in Canada can have. That said, where fire is involved, safety is always a concern. Even with a screen, indoor fireplaces tend to generate a lot of heat, which means a possibility for disaster no matter how careful you are. Fortunately for us, Valor Fireplace's HeatShift system promises to ease at least some of our worries. With traditional fireplace models, the heat is expelled forward, causing high surface temperature, which can pose a fire hazard. Mitigating this risk oftentimes means avoiding decorating around the fireplace. With the HeatShift system, however, the surface temperatures are reduced and heat is redistributed back into the air through a vent at the top of the fireplace unit. This means more flexibility in terms of fireplace decor and overall peace of mind.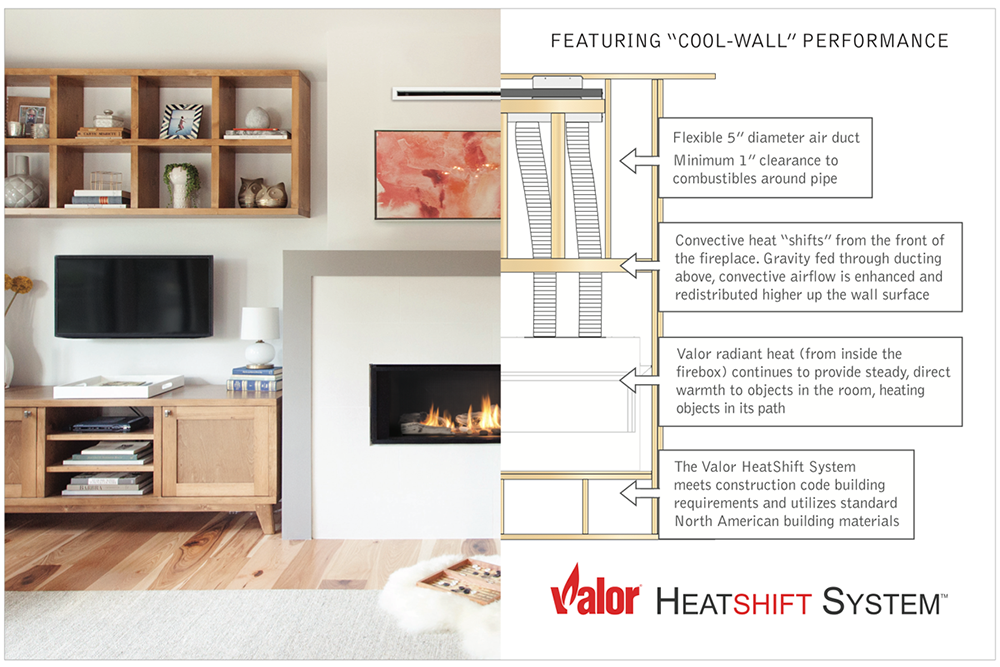 Once the HeatShift system is in place, homeowners can enjoy a myriad of fireplace decor options that simply aren't feasible with a traditional fireplace. Don't know where to start? Valor Fireplace's has a few suggestions:
Your fireplace can easily serve as the focal point in your room, and what better way to really sell a focal point than to display an eye-catching piece of art. Keep it simple with one main piece, or try layering art of different shapes and sizes above your fireplace to create a funky collage look.
Similar to placing a mirror near a window, placing a mirror above your fireplace can trick the eye into thinking your room is bigger and brighter than it really is.
The purposes of clocks in the home have definitely morphed over the years. No longer are clocks used merely for purposes of practicality – now, they serve a broader purpose, and have substantial aesthetic value. You could argue that the idea of fireplaces inside the home have experienced a similar narrative over the years, transcending their intended use and taking on decorative purpose in the realm of home decor.
Arguably even more impactful than the decor items you choose to dress up your fireplace, is the materials that go into the wall and mantle space that surround it. With traditional fireplace models, material choices for these two things were limited to heat-bearing materials such as stone, brick or concrete. With the HeatShift system, homeowners can consider alternative options, lending originality to their family rooms.
Think: candles, vases, picture frames, entertainment systems or even kid-made crafts. And as we approach the holiday season, dress up your fireplace fearlessly with ornaments, stockings and Christmas cards from friends and family. When you don't have to worry about imminent fire hazards, the possibilities for your mantle are endless.