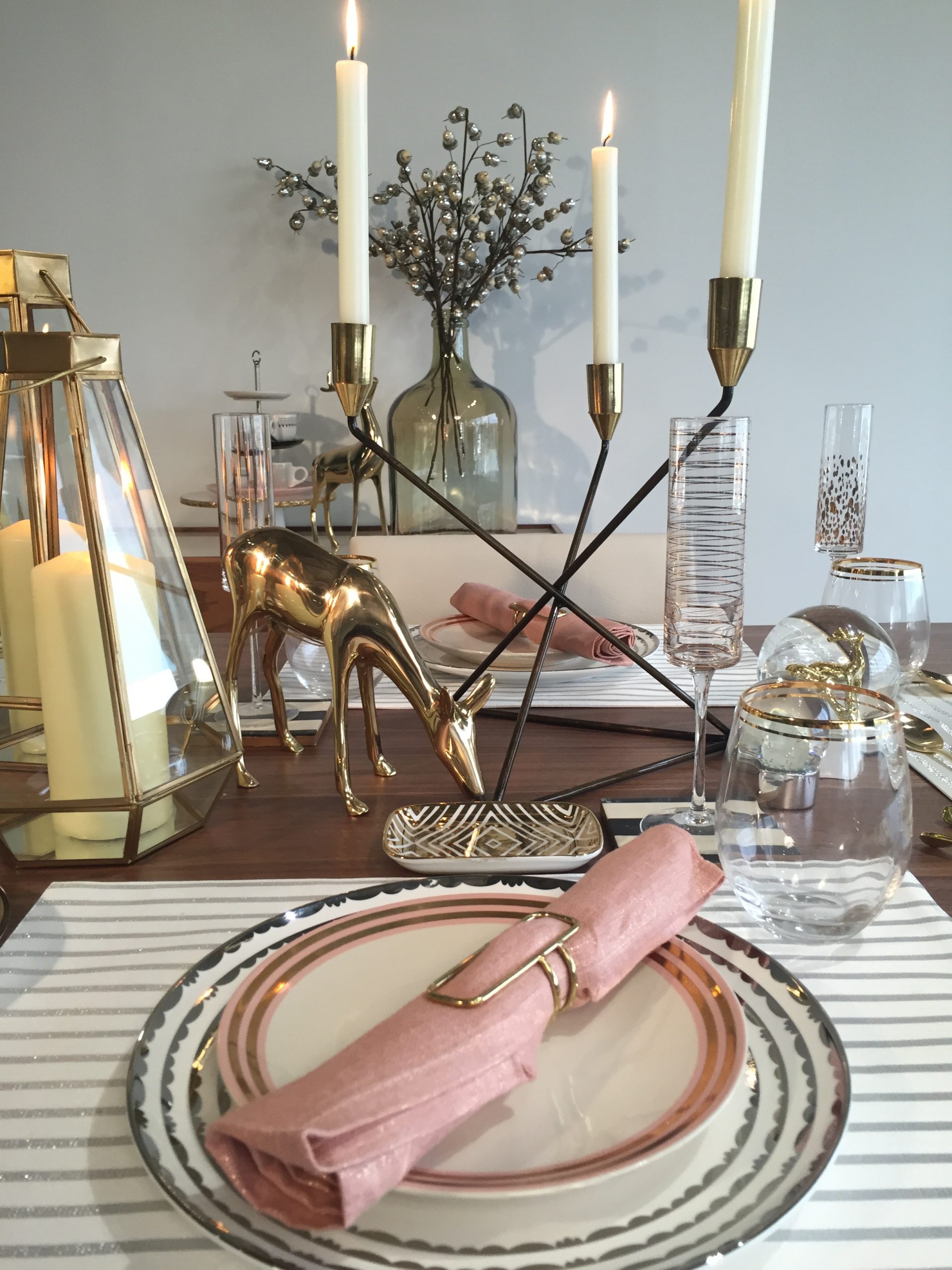 Evelyn's Holiday Double Take
For our Holiday Double Take, we've created a dining table with two different looks. Evelyn was inspired to create a Mother/Daughter theme, with a traditional look for mom and a more contemporary look for daughter. She choose a gorgeous Huppe table from Modo North America as the centerpiece for her double take. This beautiful table has a contemporary look with simple, straight lines. A Parson style table like this one is the best choice if you want something that can easy transform from traditional to contemporary, formal to informal, etc.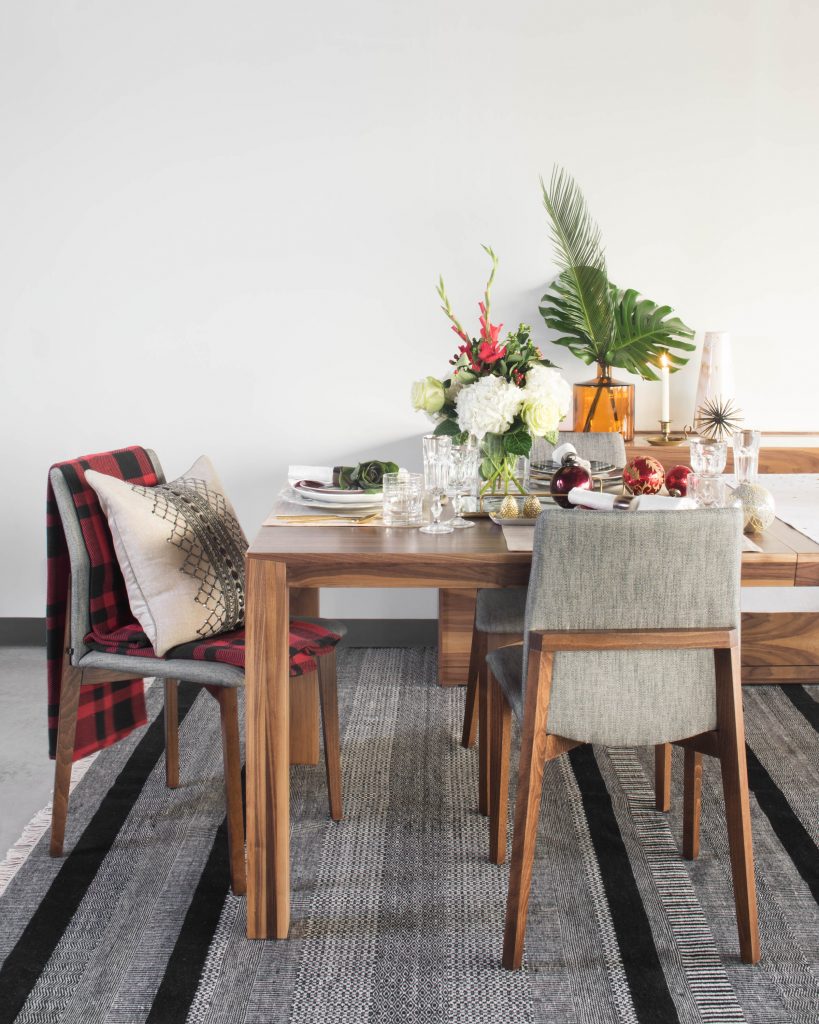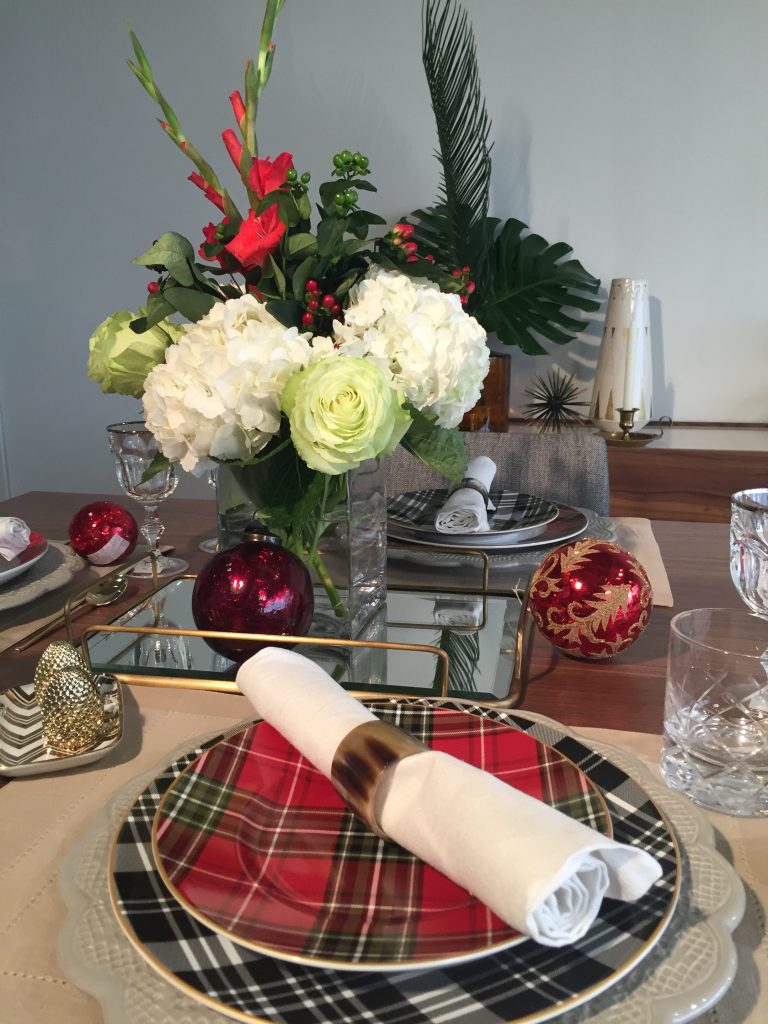 The Traditional Look: We choose great chairs in a grey fabric that are very textual and give the table a traditional feel. Adding elegant plates with chargers add a formal, traditional feel to the table.  If you don't have chargers, a large white plate can be used instead.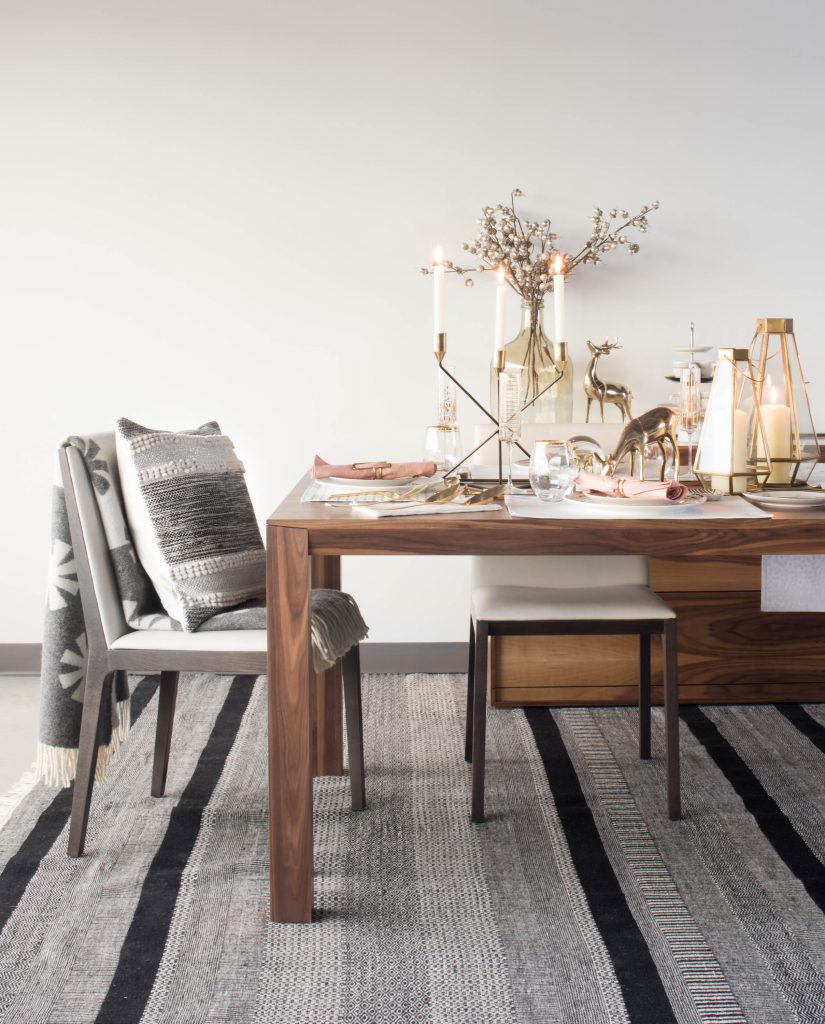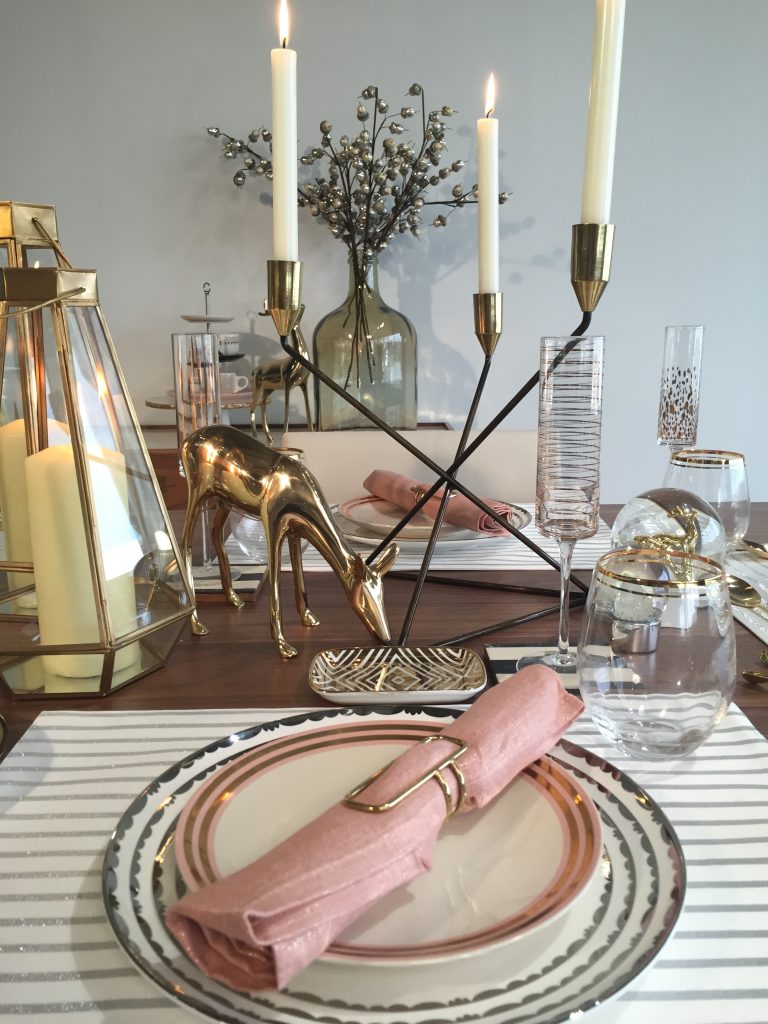 The Contemporary Look: We went with a fresh, light, airy and feminine look for this side of the table. We used a lot of contemporary graphics paired with plates and place mats with a linear pattern. Replacing the fabric chairs with a creamy leather keeps the look clean and contemporary and adding accessories with a touch of whimsy softens the look.
Double Duty: We used gold flatware in both settings. Gold is an unexpected finish for flatware, which fits well with a contemporary look but it is a traditional finish, allowing the flatware to fit beautifully into both settings!
For more tips and pictures from Evelyn Eshun's Double Take, pick up a copy of Canadian Home Trends Magazine, on newsstands now!
Save