Budget Saving Tips for Your Wedding
Setting and keeping your wedding budget can sometimes feels like a big obstacle but it doesn't have to be. From your wedding flowers to reception venues, there are budget savers for every step of the planning process. Check out our tips to plan a wedding on a budget without worrying.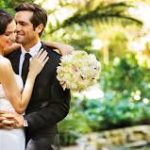 Tip #1- Keep Your Guest List Short
With the average cost per guest being anywhere from $100-200; a smaller guest list can add up to big savings quite quickly. Who wants to invite your cousin's step-niece's dog groomer any way?
Tip #2- Keep Your Meal Simple
Food is an integral part of your wedding but more so when it has to do with staying on budget. Check around, there are deals if you look. Do a brunch, appetizer or dessert only reception but do make sure to make it extra clear that there will be no full meals at your wedding. Also, make sure you have firmed up your guest list. No need to pay for extra food.
Tip #3- Definitely Hit the Sample Sales
Like most brides, you dream of a flawless designer gown. The only thing wrong with that dream is the price tag that goes with it. Definitely check out the designer sales, ask around. You may find someone who knows a seamstress that is able to make you a dress for half the cost of those designer gowns. Also, if you are thinking of buying a gown from a bridal shop, ask them before you purchase it how much alterations will cost. That will save you money and headaches later.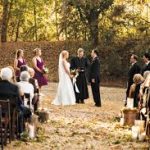 Tip #4- Stay in Season
If you're in love with a particular look, ask your florist to suggest blooms that are in season that can be used to create that same look. Flowers will always cost more if you pick blooms that are out of season at the time of your wedding.
Tip #5- Bargain Centerpieces
Save money by using one large flower for your centerpieces. Big blooms like hydrangeas are fantastic for filling vases.
Tip #6- Make Your Own Wedding Favors
Making your own wedding favors can be far cheaper than getting them from a store and it really doesn't have to be difficult or expensive. There are so many ideas online to make your own favors.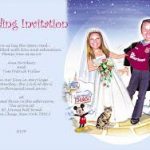 Tip #7- Make Your Own Invitations
Today there are so many online invitation companies that make it easier and cheaper to do your own wedding invitations. Check out wedding sites or blogs to find inspiration. While you may not get a 100% unique look, with thousands of styles available, you're sure to find something you love that your friends and family haven't seen before!
Tip #8: Make a Honeymoon Deal
There are tons of hidden deals when it comes to your honeymoon that will save your a nice chunk of money on your wedding budget. Hotels offer a lot of great deals. It never hurts to ask when checking a place out if they have any discounts available. The worst they will say is no. Alternatively, considering a delayed honeymoon and travel during slow seasons if your wedding is during peak season when resorts and travel are more expensive.