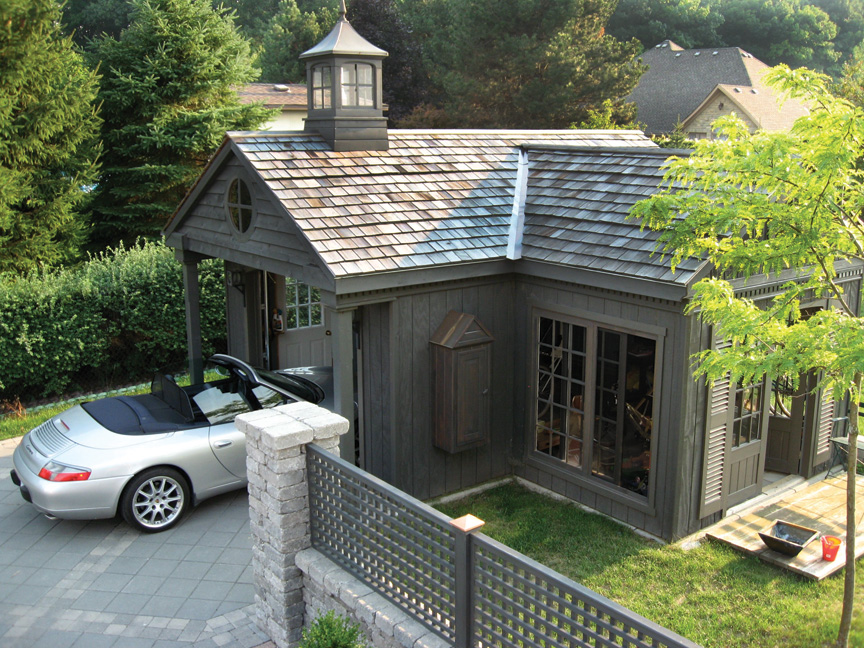 4 Buildings to Stash Your Summer Stuff for the Winter in Style!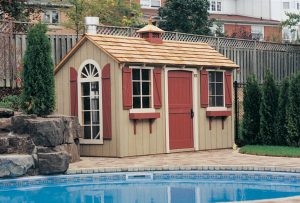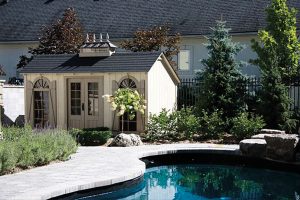 1. POOL EQUIPMENT: Try a Limestone Trail Cabana. These darling salt-box roofed buildings range in size from 4'x7′ to 7'x14′, so you can stash anything from kiddy pool supplies right up to full-size pool equipment. Door and window configurations are customizable to suit your needs and are stained to match your palette. Sweet!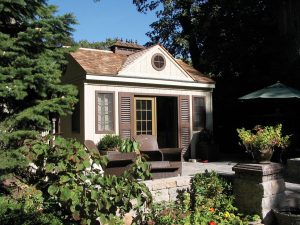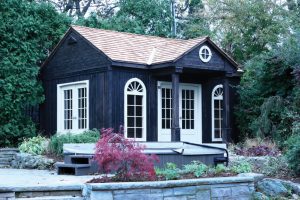 2. SUMMER TOYS: Looking for a bit more space to stash that ATV, motorcycle, bike, jet skis or sports equipment? A Limestone Trail Cabin is your answer! Cabins come in sizes from 10×10′ to 20'x20′ with all kinds of sizes in between. They're also customizable and you can add a wing out the side for a bit and room to entertain.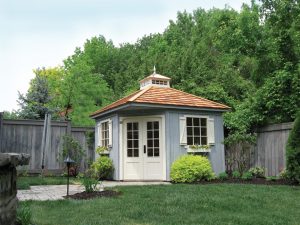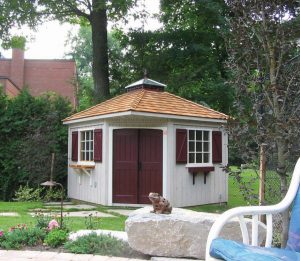 3. GARDENING TOOLS: Summer's over and it's time to put away the tools. A Limestone Trail Wellington is a unique 5-sided cabin is perfect for tucking into a corner or a narrow side yard, but still offers great storage space! Three sizes to choose from: 8×8′, 10×10′ and 12×12′. Pop a cute little cupola on top and it becomes a real statement in your yard.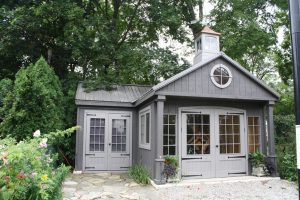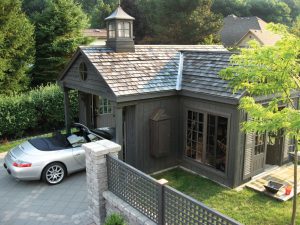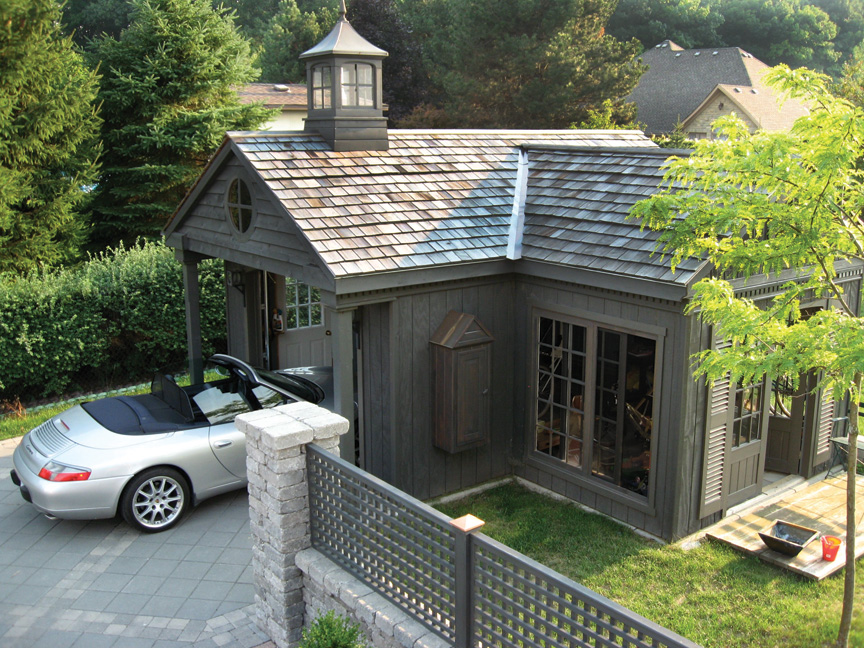 4. YOUR PRIZE CONVERTIBLE or SWEET SUMMER RIDE: The Limestone Trail Coach House is a stunning, big building for those who want lots of room. The main section is 12'x20′ with a 7'x10′ wing. It's easily big enough to drive a car inside and still have room for storage. Or set it up with a sitting room, or exercise room, or studio, yoga retreat, workshop she-shed/man cave, . . . the possibilities are endless!
For more info about Limestone Trail's classic garden structures, visit www.limestonetrail.com or call 800.810.8223.
Text by Monika Schaefer, Limestone Trail.