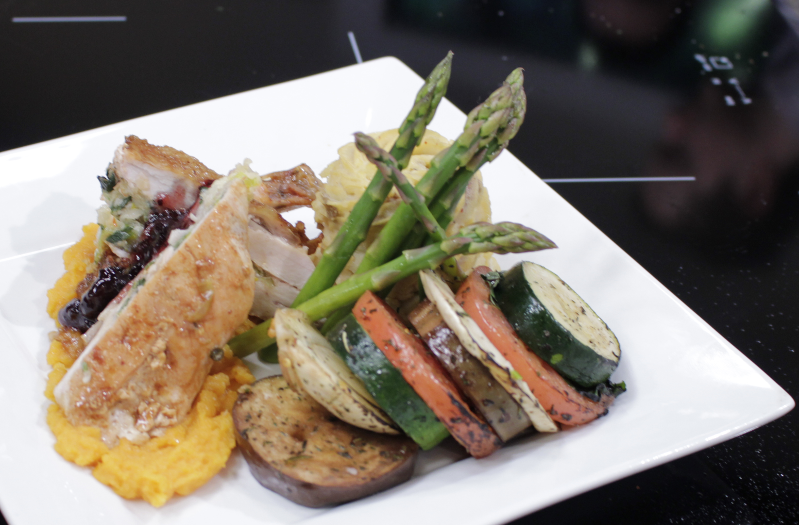 Chef Fern's Chicken Cordon Bleu
Ingredients: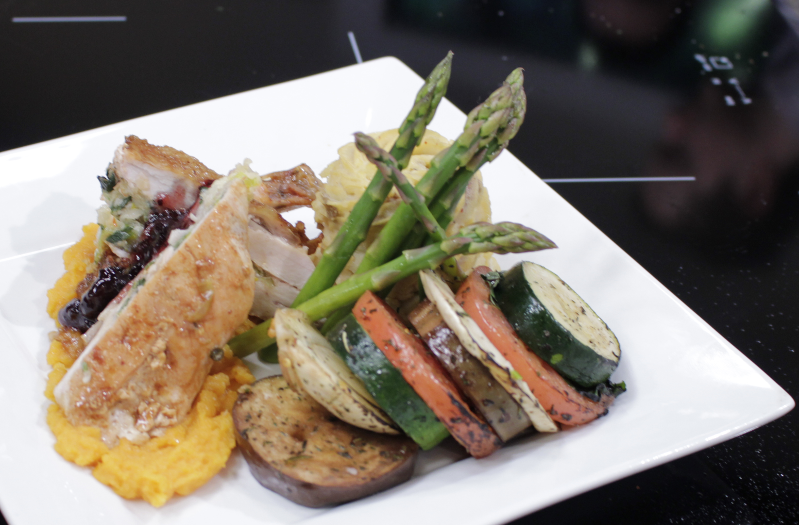 4 chicken breasts, skin on
1 medium onion, small dice
1 large garlic clove, crushed
1 tbsp olive oil
1/4 tsp chili flakes
1/4 tsp dill
1/4 tsp herbes de provence
2 bunches of medium size leeks, slice width wise 1/8 inch
10 oz jalapeno havarti, 1/4 inch cubes
10 oz shaved ham
Instructions
Saute the onions,garlic,chili flakes,dill and herb de provence together in olive oil until onions are translucent.
Add leeks and saute until they become soft, shiny and dark in colour.
Put the mixture in a piping bag and put the bag in a bowl full of ice to cool down.
Cut the cheese into 1/4 inch cubes. You could also ask the cheese department at your local supermarket to cut the cheese 1/4 inch in thickness and simply dice it at home.
Add the cheese and shaved ham to the cooled down mixture.
Using a sharp knife, insert the knife into the thick end of the chicken breast to create a pocket. Make the pocket as deep as possible without tearing the pocket.
Add a tablespoon of olive oil in a pan.
Turn the oven on to 350
Add the stuffed chicken breasts to the sizzling hot pan.
Sear the chicken until the skin is golden brown. Turn it over and sear the other side.
Put the seared chicken in the oven for 15-20 minutes or until fully cooked.