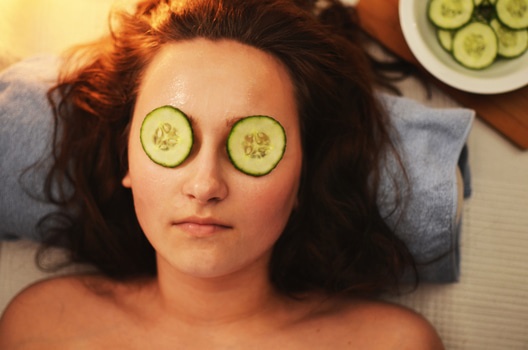 5 Household Products You Didn't Know Could Double As Beauty Products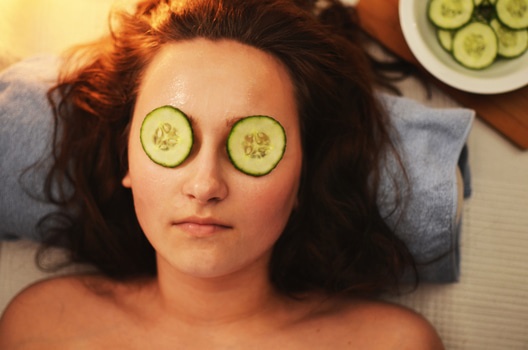 You don't have to spend a fortune at the drugstore to amp up your beauty routine, you just need to raid your pantry.
For your skin:
There are a million products on drugstore shelves that claim to work with essentially the same magic: to hydrate, reduce redness, and to ease lines, wrinkles and skin irregularities. Avocados do all of those things and more, sans the fancy label. This is because the oils naturally found in avocado promote collagen synthesis.
For your hair:
Instead of spending money on a clarifying shampoo, get a deep clean by rinsing your hair with apple cider vinegar. Apple cider vinegar will promote new growth in addition to balancing your scalp's PH balance, straighten your existing tresses and getting rid of dandruff.
For your lashes:
Putting a metal spoon in the fridge and placing them on your eyes can decrease around the eye redness and puffiness, and a spoon at any temperature can also be used to curl your lashes.
For your nails:
If you're notorious for flubbing up your freshly painted nails, this tip is for you. A quick spritz of cooking oil over freshly painted nails will help them dry faster. Plus, cooking oil will also hydrate your cuticles.
For your teeth:
Between your morning, mid-morning and afternoon cuppa, you might be finding your teeth are losing a little bit of their luster. Rubbing banana peels on your teeth, waiting ten minutes, the brushing, can help restore them to their former brightness, without the expensive teeth whitening kit.