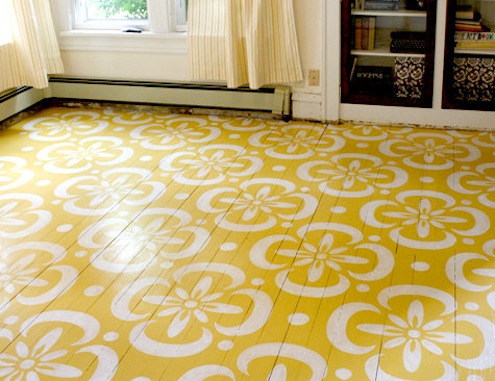 Creative Ways to Use Stencils
There are so many great reasons to give stencilling in your home a try. In addition to being a less-mess alternative to painting, stencilling also happens to be inexpensive, easily customizable and fun to DIY.
Your furniture
If you're feeling squeamish about tackling an area as large as your walls, consider testing out your stencilling chops of a piece of furniture instead. You can stencil desks, chairs, end tables, lampshades, your headboard, coffee tables; if you can paint it, you can stencil it! A cute idea is to unscrew the shelves on a cabinet or bookshelves and cover the inside with a bold and colorful design. And stencilling is far from a strictly indoor project; stencilling your old and tired patio furniture, or even your fence, is a fantastic way to give your outdoor space new life.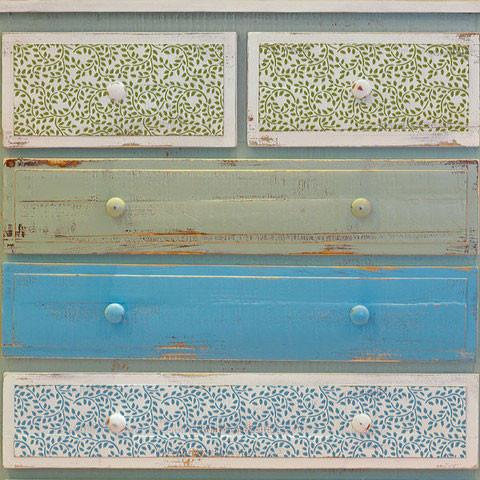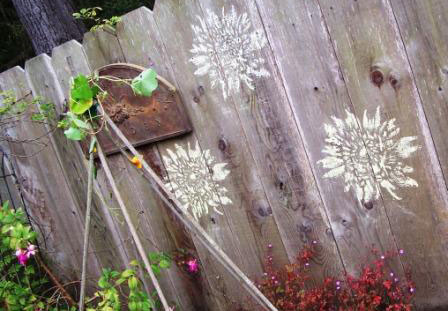 Your floor
Concrete or wood floors would be the canvas to work on if you are thinking to stencil your floors, and the effect of matte or high gloss paint on either surface can end up looking modern and chic. Just make sure you go over your designs with some sort of sealer so your designs don't end up fading with foot traffic.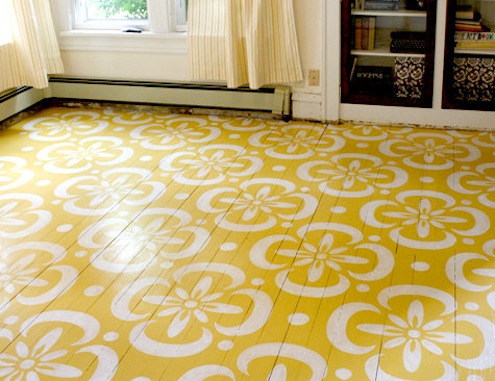 Your window treatments
The process for stencilling fabric, in this case your window drapes, is a project that may test a little bit more of your patience, but so long as you're prepared for that, the finished product can end up being beautiful and unique. Given the way paint will interact with fabric, bubbling up when it's wet, you will want to tape down your drapes onto a flat surface before getting started. And of course, keeping the fabric as stationary as possible will ensure the most consistent results.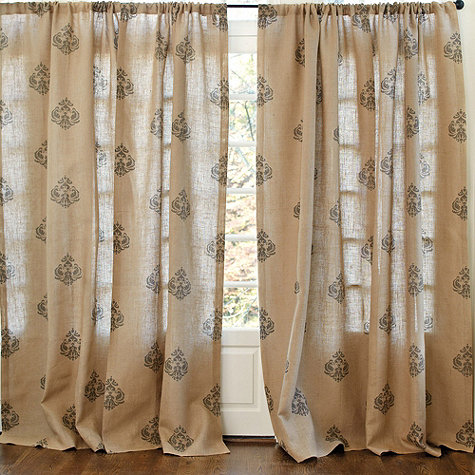 Your area rug
Again, stencilling on fabric can be a patience-testing project, but one that's worthwhile. An area rug that has lost its lustre, after years of foot traffic, can be revived quite simply with some stencilling TLC.