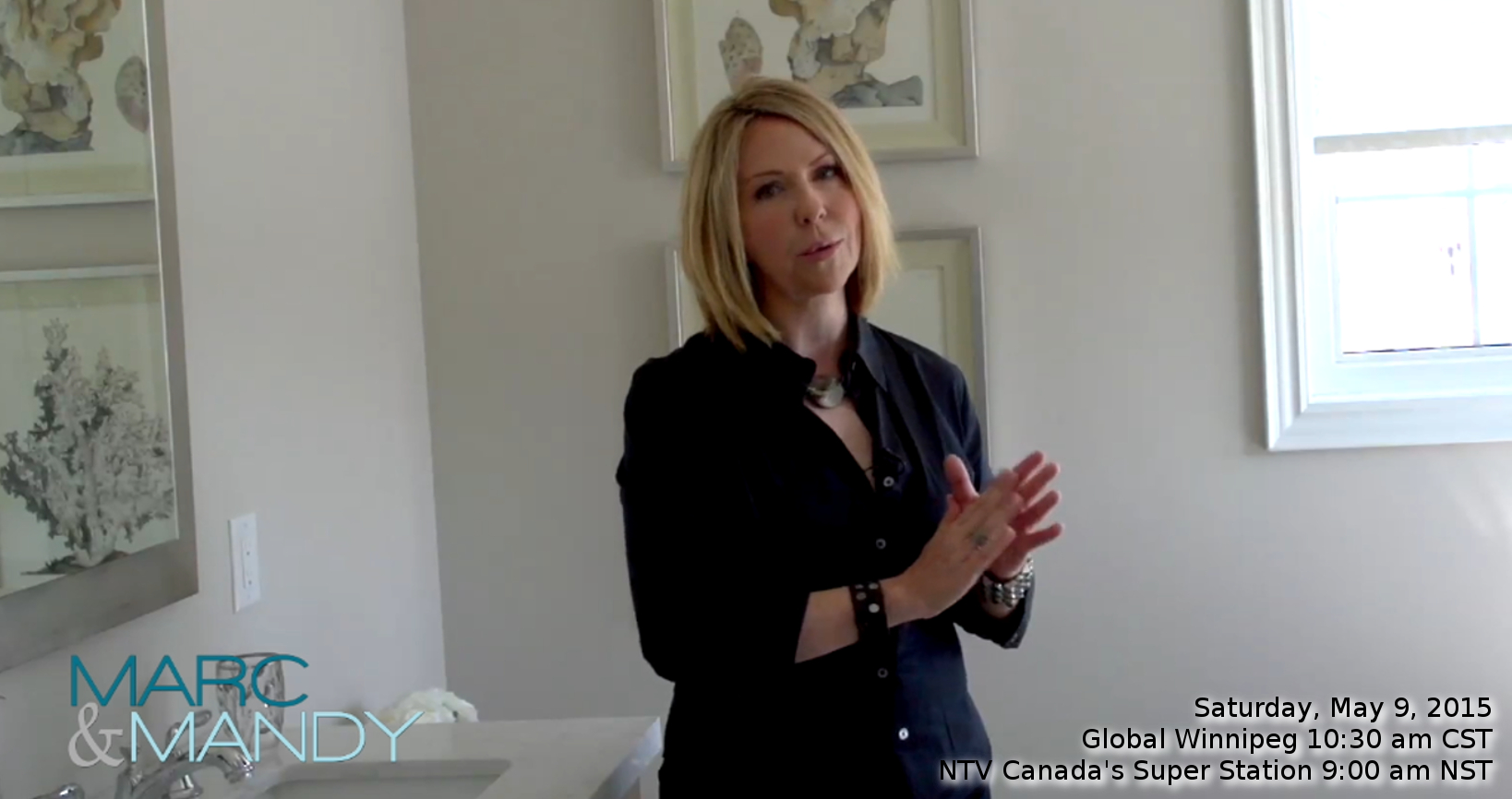 5 Steps to a Spa-like Bathroom
Jane Lockhart shows us how to create a spa-like bathroom on a budget.
Colour:  Colour should be your first consideration. Your wall colour should be light. Look for a very soft, relatively neutral colour. For a more oceanic feel, try a pale blue or pale green. Those colours do very well in a spa.
Minimalism: You can't have everything, everywhere. I know this can be a challenge in a bathroom. Start by decluttering and getting rid of old items you no longer use. Editing is really important in creating that soft spa-like space.
Storage: Make sure you give yourself plenty of storage space. A vanity with a lot of drawers is a great choice and makes storing things easier. If you don't have drawers, add boxes and other items that give you storage space within. This helps keep the bathroom nice and clean.
Soften: Bathrooms have a tendancy to feel harsh. You want to make sure you add softeness for a feeling of comfort. Soft items like towels and bath mats can make all the difference and they are functional as well.  I also love to do window coverings in the bathroom, because, again, it adds that softness, not to mention function.
Personalize: Pick decor items that really have meaning to you.
Tips from Jane Lockart