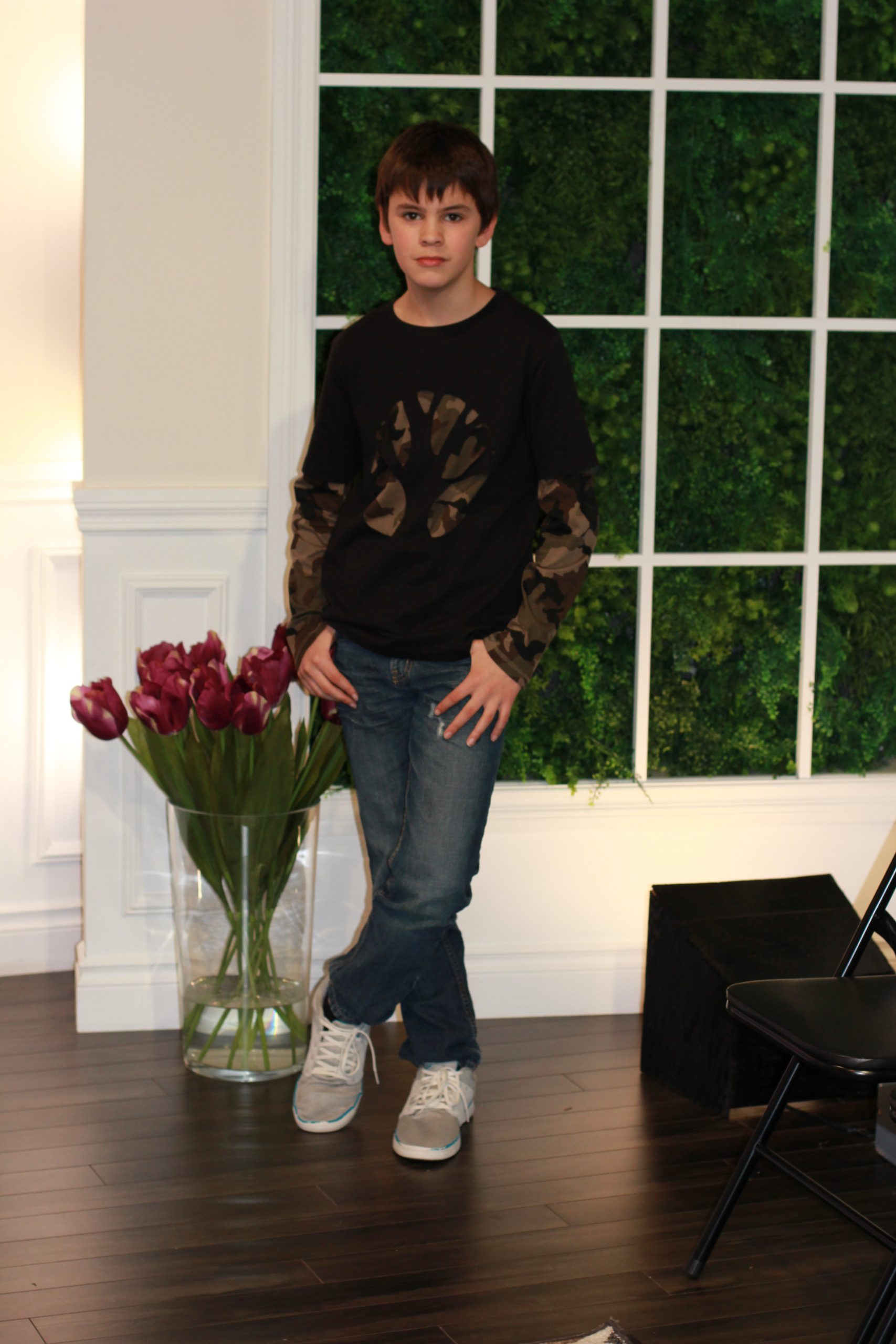 Rescue Your Child's Wardrobe: 3 DIY Ideas
On Rayelle: This was originally a long sleeve shirt but her arms outgrew the shirt. This happens often with kids – they grow, or items come out of the dryer shrunk. We cut the sleeves off and used them to create the bow detailing on the front of the shirt. We used fabric glue to adhere the bows for a completely no-sew project!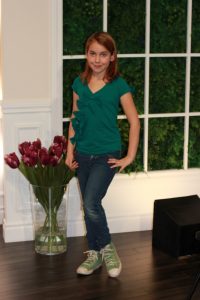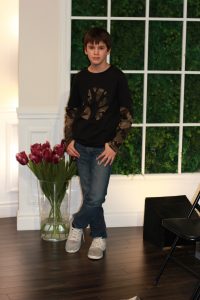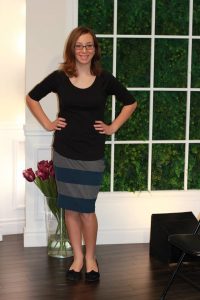 On Kahlan: Boys get into a lot of things. Here we took a shirt that had a been stained and cut a design on the front. Then we paired it with a long-sleeve shirt underneath for extra contrast. You can totally switch up the look just by changing the shirt underneath as well!
On Kaylie: For the teenager who never has anything to wear, we created this fun little pencil skirt using strips cut from old t-shirts! This is the only project today that required sewing but it was very minimal. This would be a great mother/daughter project as well!