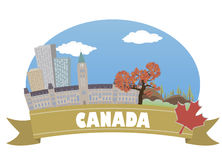 5 Ways to Spend Your Time in Canada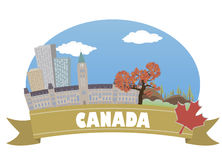 Heading up to Canada for a vacation? There's a lot of space to cover and your time may be somewhat limited, so prioritizing can be the difference between a memorable time and a forgettable one. Check out some of the activities below to make the most out of your vacation hours and see the best Canada has to offer.
Stop and Smell the Roses
And the rest of nature, while you're at it. Canada has a plethora of gorgeous historical sites, marine reservation areas, and national parks for you to take a gander at. Parks Canada offers an extensive list of these parks to peruse, which show locations all over the country. There's something for everyone, whether you're into picturesque mountain scenes or gorgeous, breezy days at the beach.
Sand and Sun
Speaking of beaches, there are some gorgeous coastal locations all up and down both the northern and southern sides of Canada. Sites like Chatelaine feature articles on the best beaches you can visit while up in Canada, and there really is something for everyone. If you prefer cozy little get-aways without much foot traffic, a few of those gems can be found with a little bit of searching! And if you're aiming for a fun day out at a bustling, energetic beach, there are plenty of those to be had as well.
Experience a Real Adrenaline Rush
Are you an adrenaline junkie? Set aside any ideas you might have of Canada being a tame or boring place and check out some of their skydiving facilities instead! Places like Skydive Toronto offer you the option to go skydiving with a professional, so if this is something you've always considered doing but haven't had the time or ability to try out, consider adding it onto your trip roster.
Test your Luck a Little
No need for daring feats here. Just stop by a Canadian casino to try your hand at some fun, familiar games and meet the locals. Sites like Casinos.ca lay out all the details you could need to go have a few hours out on the town. Casinos are a great place to see if your luck is a little better on neighboring soil, but it can also be a great place to mingle, make friends, and try delicious food!
Admire the Architecture
Not only does Canada have beautiful parks and beaches to admire, but they also have gorgeous buildings with rich and interesting histories. One look at the Notre-Dame Basilica in Montreal can speak to that truth. If architecture is where your passions lie, you won't have a shortage of beautiful places to scope out on your trek into Canada.
Don't limit yourself to just these suggestions, either. Canada is an enormous country with plenty of things to offer, and entertainments differing from region to region. You likely won't be able to do everything you wanted to do in your first pass, but hey, that's just a reason to come back for a second, third, or fourth trip later on!