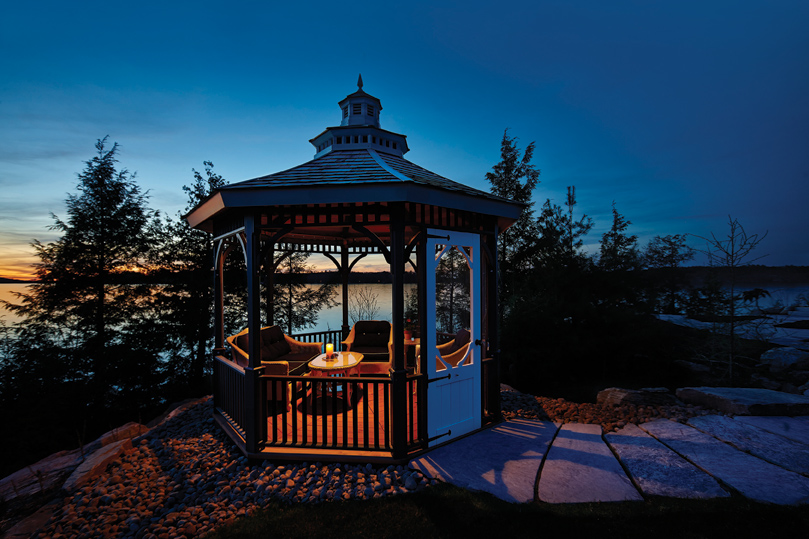 5 Ways to Gain Extra Space at the Cottage.
Limestone Trail offers many gorgeous garden structures that give you lots of room, make life easier and more organized and look fabulous to boot!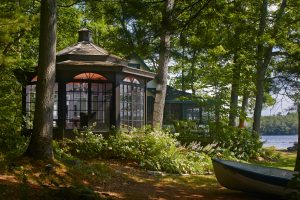 1. Imagine serving dinner to your guests in a beautiful Limestone Trail Glass House, perhaps overlooking the lake! Limestone Trail builds these from 9' in diameter to 24', ensuring enough space to dine in comfort and style for even your largest gatherings. Because it's glassed in, your season has comfortably extended to include spring and fall instead of just summer! These gorgeous western red cedar structures will add tremendous value to your property.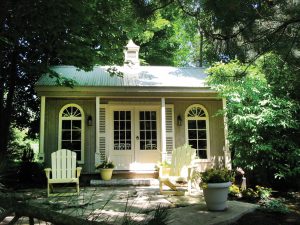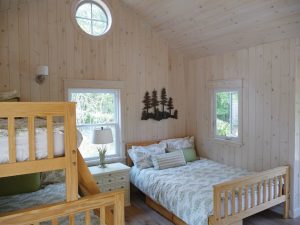 2. Need extra room for guests to stay? A Limestone Trail Cabin might just be the answer! Add a bunkie, in many configurations of your choosing, to your property and you never have to turn guests away again. Limestone Trail Cabins are available from 10' x 10' right up to 20' x 20' with many size options in between.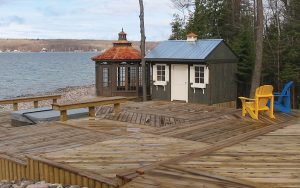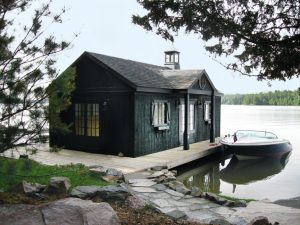 3. Get rid of unsightly clutter on the dock with a Limestone Trail building. Free up space and declutter your deck at the same time: store your boat gear, fishing tackle, pfds, water skis, extra chairs, towels and anything else that is lying around! Sizes start at 4'x7' and go up to 12'x20' or more. Limestone can even turn a cabin into a boathouse!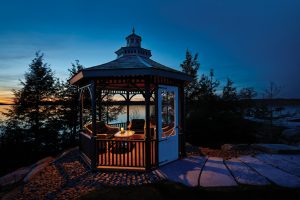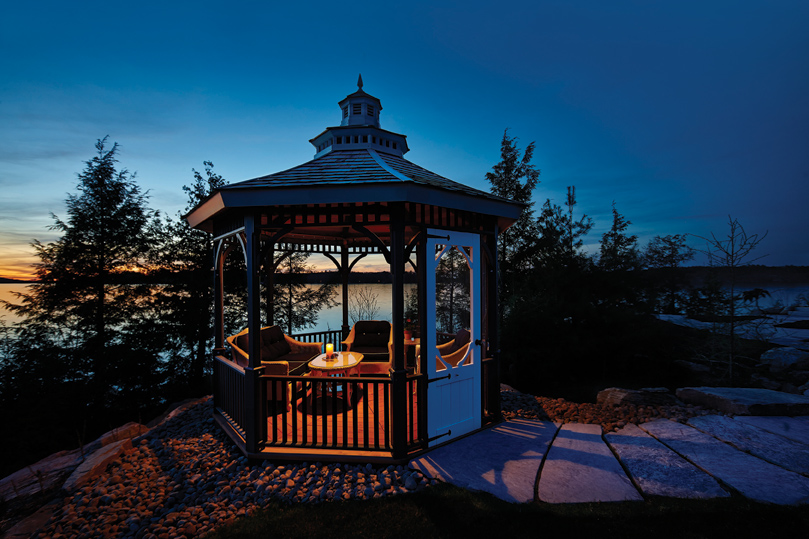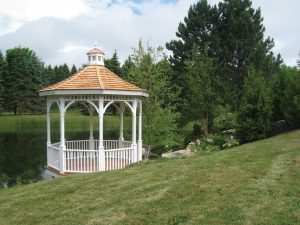 4. Want to sit outside but hate the bugs? A Limestone Trail Gazebo is your answer. These gorgeous structures come in sizes from 9' diameter for cozy gatherings right up to 24' in diameter for those big family/friends get-togethers! Add a screen kit that is custom made for each unit and you'll be enjoying your outdoor time bug-free without missing out on the summer breezes! The screens zips in easily and can be rolled up and out of the way when not needed. Just imagine sitting in your gazebo with a glass of wine, enjoying the summer air, watching the sunset in total comfort and style….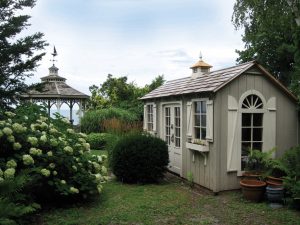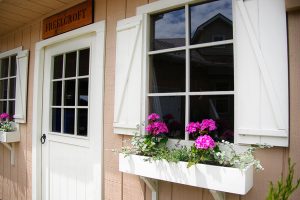 5. Store all your outdoor "stuff" in a beautiful Limestone Trail Cabana and declutter your yard! You'll find room for garden tools, extra chairs & cushions, camping gear, and maintenance tools in one of these buildings. Sizes range from tiny 4' x 7' cabanas to 20'x 20' cabins for those with lots of stuff to stash. Custom sizing also available from Limestone Trail and each one is totally stylish!
For more info about Limestone Trail, visit www.limestonetrail.com or call 800.810.8223.