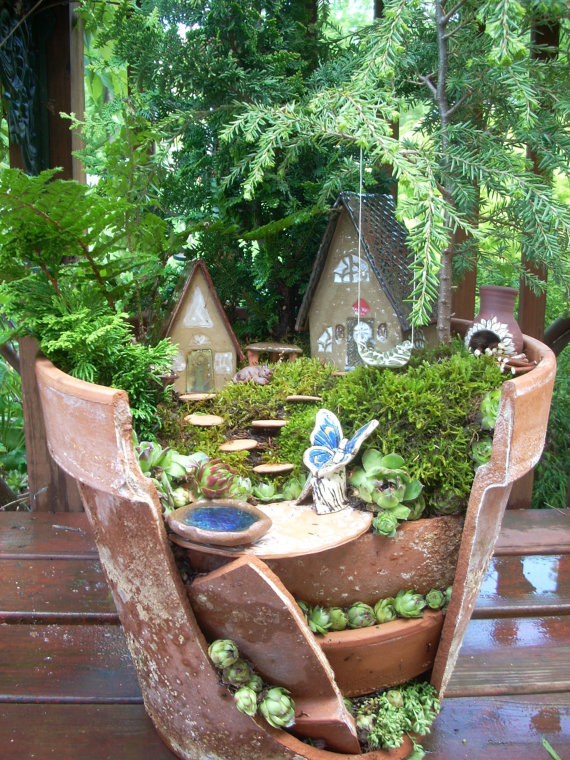 6 Simple Ideas to Improve Your Curb Appeal on a Budget
Accessorize with plants and planters.  
Use layers of plants as natural decor; (hang them, stagger them or line them up like movie theatre floor lights leading to your door).
Try this cedar planter DIY.
Or this upcycled vertical palette garden idea, perfect for succulents.
Or create  this whimsical "fairy garden" DIY using broken pots.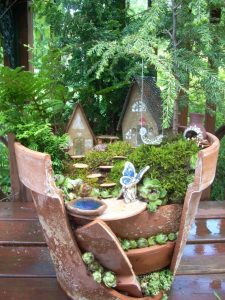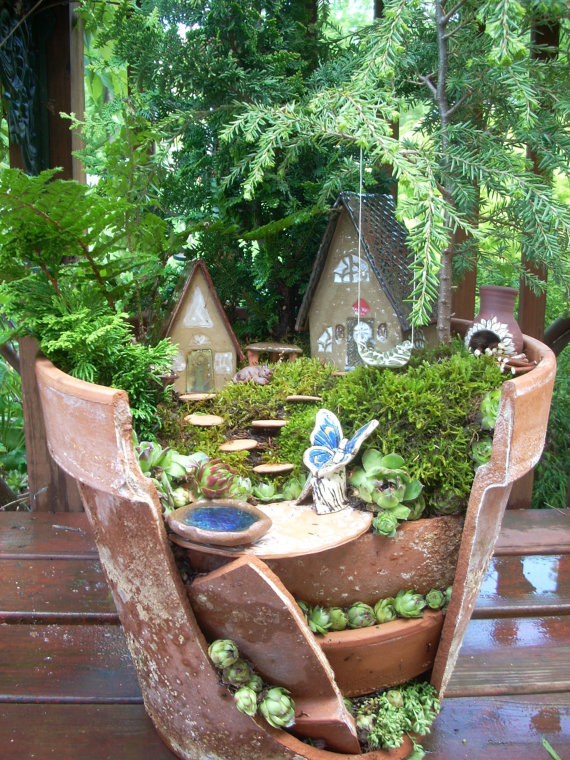 Eliminate outdoor clutter.  
One of the biggest, (and simplest), favours you can do for your home's curb appeal, is keep it clean. A cluttered yard can seriously impede other measures you take in beautifying your home's exterior. You want to keep extraneous mess out of sight. Consider investing in some outdoor storage options, (or even better, hidden storage options such as under-deck storage or bench storage).  You can hide your mess there while still keeping it within reasonable reach for you and your family to use and enjoy throughout the summer. While you're at it, give your siding, driveway,  front and garage door a thorough pressure wash to return them to their formal glory.
Make repairs.  
Take some time and inventory anything that needs to be fixed. Repair torn window screens, patch cracks in your asphalt driveway, revive those unsightly dead spots in your lawn and replace that tattered storm door.
DIY a unique garden pathway.  
Create one using whatever materials you have available from your last DIY or home reno project.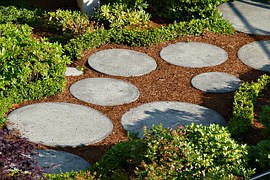 Solar powered landscaping lights 
In addition to being economical in the long run, solar powered garden lights don't require expensive or complicated installation. Instead of fussy wiring, these types of lights run on rechargeable batteries, so your main concern during installation is placing the lights in areas where they will get sufficient sunlight.
Repair your hardware.  
Make a quick trip to your local hardware store and stock up on things like new locks and knobs, house numbers and even a new mailbox. Think of these like the accessories to your home's outfit: easily interchangeable and essential to revamping your home's overall look.