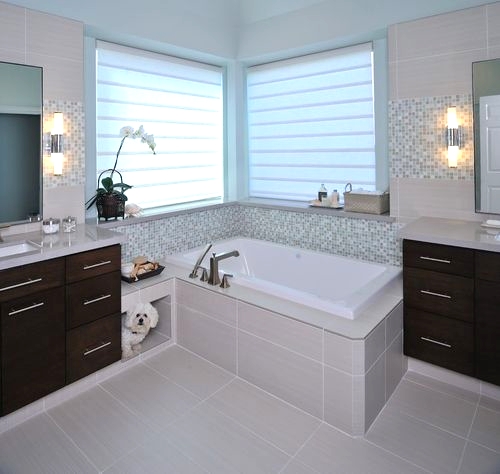 What's hot? What's not? Can I do it myself? For those of you that are thinking about remodeling, here are a few fantastic trends for your bathroom!
1) Obscure glass, along with a sheer window shade or a leaded glass window done with frosty translucent glass.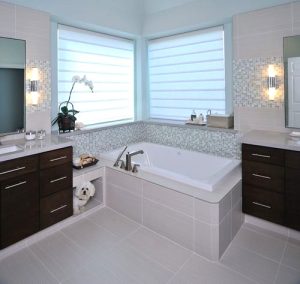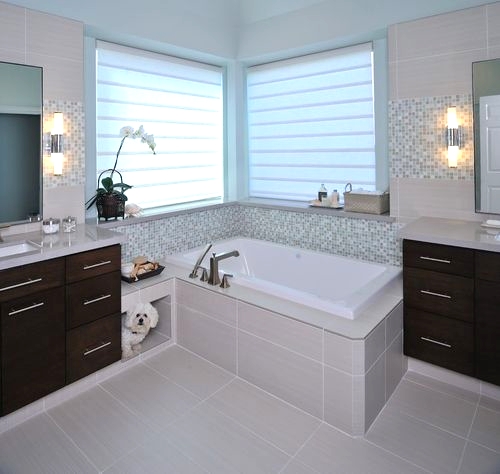 2) Get a free-standing tub or build out your tub surround away from the wall. A free-standing tub on a nicely tiled floor can bring a sense of luxury and also make you feel like you have a larger space which is always great!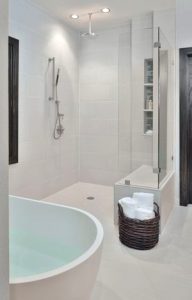 3) Tall, slim mirrors that give your bathroom ceiling height and look fantastic! Moldings look great too!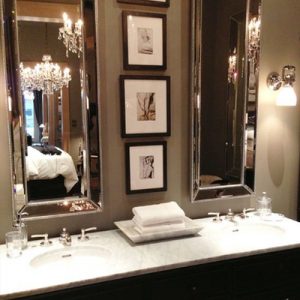 4) Shampoo shelves built to give you a beautiful style and add style, colour and texture to a plain but still stylish area.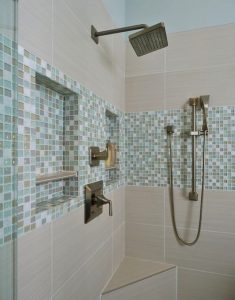 5) Curves! We love a curvy back wall, especially in a traditional bathroom!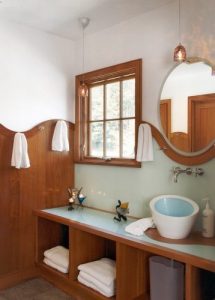 6) Larger, roomier showers, with a ton of seating that also doubles as a decorative feature in the bath.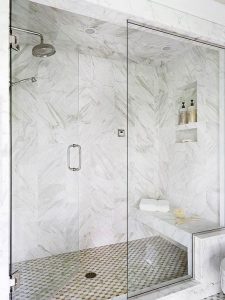 7) How do you get softness, pattern, style and personality to work with each other? Try out wallpaper, color and of course lighting!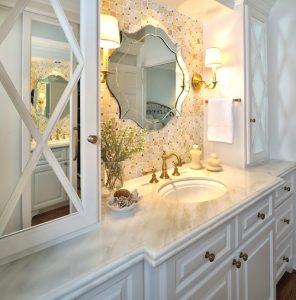 8) Tile walls are great style projects right now! Let's get big here and make the entire wall of tile. You will be thrilled at the WOW factor it creates.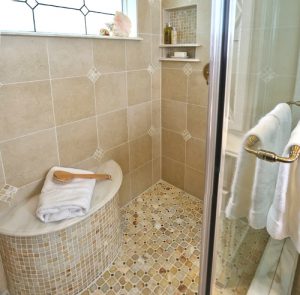 9) Showers with linear drains and grab bars. With aging population getting older, accessibility is what's needed now more than ever. That doesn't mean you can't have style!