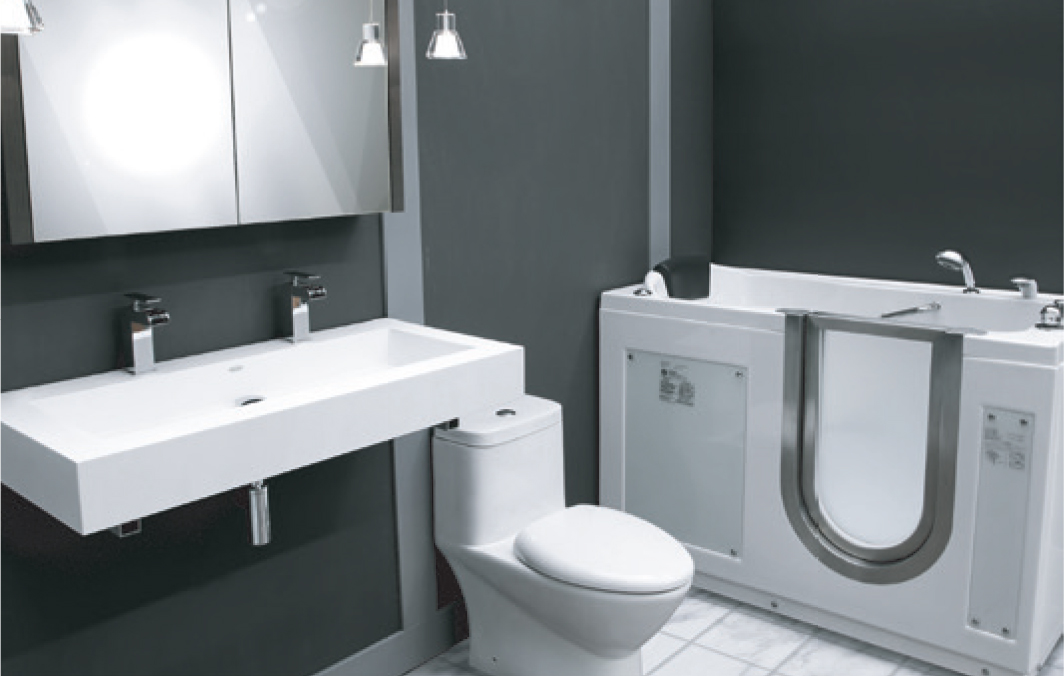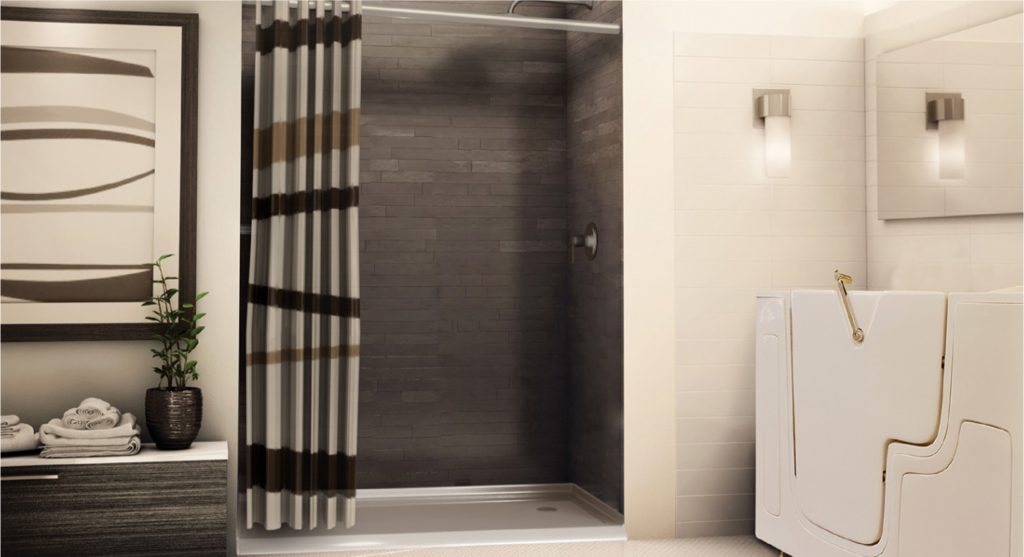 Valley Acrylic is pleased to introduce its new products from the ADA compliant life series. This series includes: Walk-in bathtubs –With optional circulation increasing jets. Stylish basins, grab bars and headrests, dual flush comfort height toilets, custom size barrier free shower bases for wheel chair accessibility, with or without seat/ ramp.
Life Series Bathtubs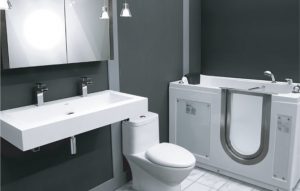 Walk-in Soaker Walk-in Whirlpool
Our Life Series, ADADisability Friendly products, provide you with the ability to bathe independently. Valley developed an easy way to enter/exit the LLife walk in bathtub unit for your safety & stability while still using a contoured design for your comfort and satisfaction. Valley's shower accessories help offer assistance where it is needed for all levels of mobility. Additional Whirlpool and Air Jets can be added to give your bath a luxurious spa-like feel. Our Pedicure Jetting system helps increase circulation and uses the most hygenic jetting. Our Bathtubs are equipped with in line heaters so the shell of the Bathtub is warm. We have ensured quick drainage by equipping some models with dual drainage systems allowing the Bathtub to drain within 2.5 minutes. Valley focuses on details others miss to ensure superior health and safety of our clients without compromising, style and luxury. Come view Valley's Life Walk in Bathtubs today.
Valley's LIFE series is a line of ADA compliant products
These products are not just useful to those who require them but they are stylish, luxurious and always manufactured to the highest standards of quality and design. These are products that anyone would want in their home for their design and luxury as well as for their accessibility.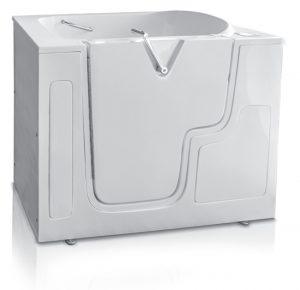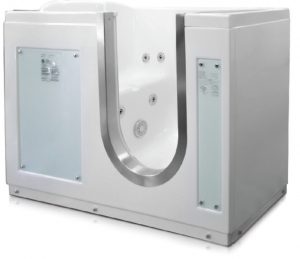 Life3-9 Signature Collection Walk-in Bathtub
The Life3-9 deep walk-in bathtub provides several additional inches of water depth for the upper body area. As a result, you will enjoy the extra comfort of a "full tub" experience. With a Heated back rest, and complete pedicure system, this bathtub ensures complete body revitalization.
Life3 Signature Collection Walk-in Bathtub
The Life3 features a low step for easy entrance, a booster seat to provide additional height for those who find it difficult to rise from a sitting position, easy to reach controls and easy close handle. The Life3 satisfies the needs of the aging population as well as the needs of persons with disabilities, can be found in private homes as well as in assisted living facilities and has been incorporated in bathroom renovations as well as new designs. The Life3 makes independent personal care a reality for those who are handicapped or the elderly.
Custom Size Barrier Free Shower Bases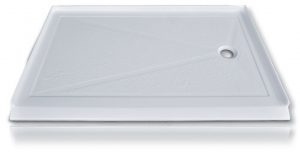 Our barrier free shower bases with or without bathe ramp and with or without seat which provide you the ability to bathe independently. Custom sizeshower bases are from 30-72 inch, made of crack resistant Acrylic and last but not least products are hand made in Canada!
Comfort height ADA compliant toilets are also available in our range. Valley's Life Series has a wide selection of products that will suit any of your desires from stylish ADA compliant accessories to Beautiful and Luxurious walk in Bathtubs.
Valley's Life Series Products are: hygienic, circulation increasing, walk in bath tubs and the healthy choice.
Taking care of you with innovation, superior design and hand made products is our priority!