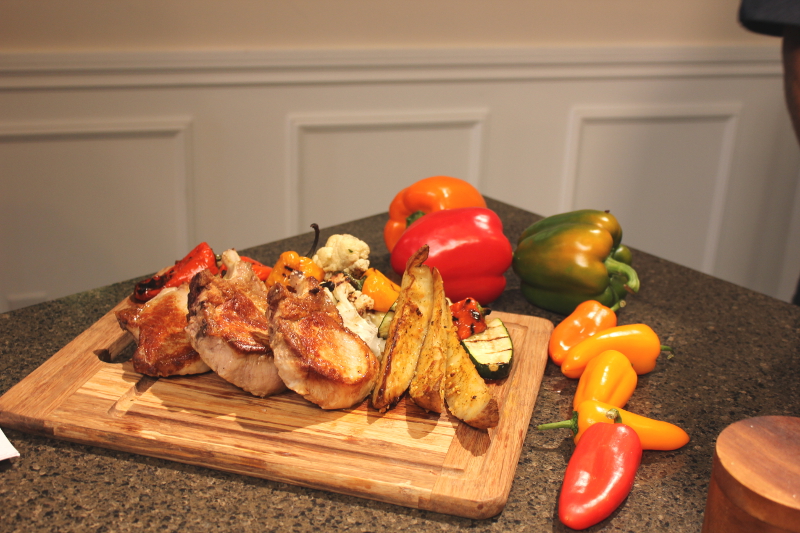 Apple Ginger Brined Pork Chops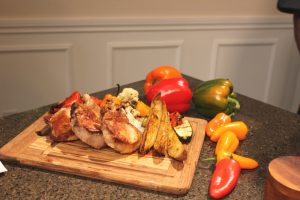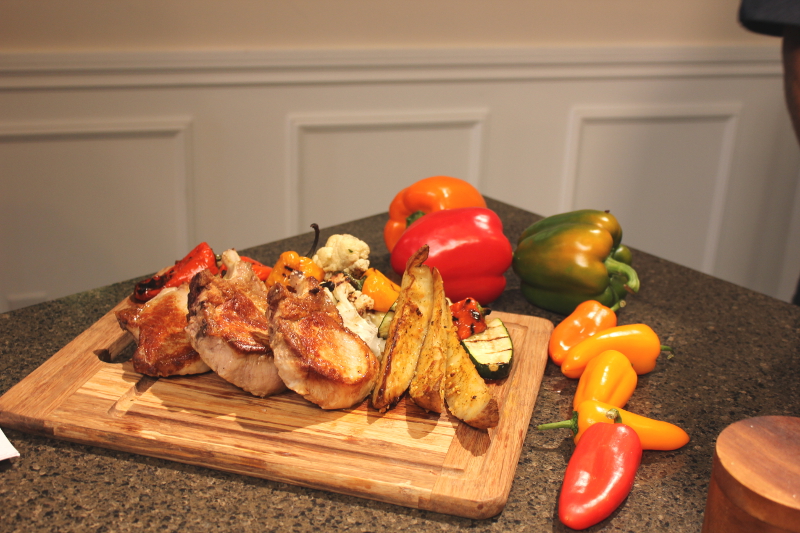 Brining increases the moisture in meat when it is cooked. It's easy, economical and requires no special cookware. I like a thick bone-in pork chop but you can go boneless if that's your thing. The apple and ginger in the brine compliment with pork in every single bite.
Apple Ginger Brine
2 C apple juice
3 Cinnamon sticks
1/3 C salt
1/3 C brown sugar
1 t red pepper flakes
2 T grated or minced ginger
5-6 pork chops, at least 1" thick
Salt & pepper to taste
Directions
In a large pot, combine 1 cup of water, apple juice, cinnamon sticks, salt, sugar, red pepper flakes and ginger. Bring to a simmer, stir occasionally to dissolve the salt and sugar. Remove from heat and add to a large bowl or container with 2 cups of ice to cool quickly.
Once the brined has cooled, add pork chops. Brine for at least 4 hours or up to 24 hours in the refrigerator.
Remove pork from brine and pat dry with paper towels. Let sit (covered) at room temperature for 20-30 min.
Heat grill to medium-high heat. Season one side of the pork chops with salt & pepper. Place chops on hot oiled grill, seasoned side down. Season other side of the pork chops with salt & pepper. Grill chops for 4 to 5 minutes per side. Let rest for 5 minutes before serving.
Stovetop alternative: Using a cast iron pan over med-high heat, add 1T oil, heat until on the verge of smoking and then add 3 chops to the pan. Cook for 5 to 6 minutes per side. Repeat the process with the remaining chops. Make sure to season both sides.
Save
Save