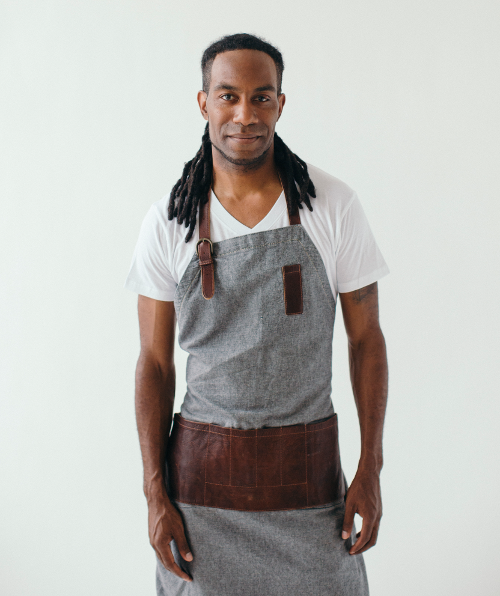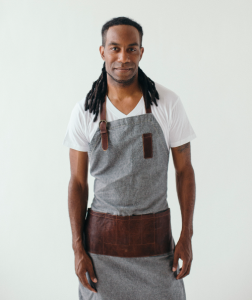 Creative, energetic and charismatic, Chef Rob Thomas brings a deep-rooted passion for food to every aspect of his culinary creations. Inspired by his Caribbean roots, classical training and world travels, Thomas brings an eclectic fusion of experiences and experimentation to his dishes over his 20 year career in the industry.
Chef Rob Thomas hosts a weekly radio show "The Main Ingredient" on a top-rated talk radio station, 680 CJOB, where he shares his culinary insights, recipes and guest interviews with listeners across the country. In addition, Chef Thomas has shared his passion for food as the resident chef on Breakfast Television for 4 years, and has been a guest chef on CTV, Global morning show, and City TV morning shows across the country.
His inspiration comes from all over the world. With his mother from the Island of Aruba and his father from Trinidad & Tobago, Rob's childhood was full of flavour and unique cultural experiences reflective in the flavours he brings to his dishes.
Chef Rob's talent has ranged from his work as Executive Chef at the age of 21 during the 1999 Pan Am Games, to co-leading the culinary team at the Royal Winnipeg Ballet, to creating a Caribbean soul food fusion menu and restaurant. From cooking on trains, to corporate chef of a food service company, Chef Rob was also 1 of 12 Canadian chefs chosen as guest chef at a 5 star resort in the Mayan Riviera, where he hosted beach side BBQs, live cooking demos, and wine pairing events.
As an expert in global-inspired cuisine, he is known for mixing modern and traditional dishes. As a chef to the Stars, Chef Rob is the go-to Chef for the Jazz Festival headliners and other visiting celebrities. As a Private Chef, Rob takes an intimate approach to cooking offering dining experiences, cooking lessons, catering, and hosting interactive cooking demos both private and public.