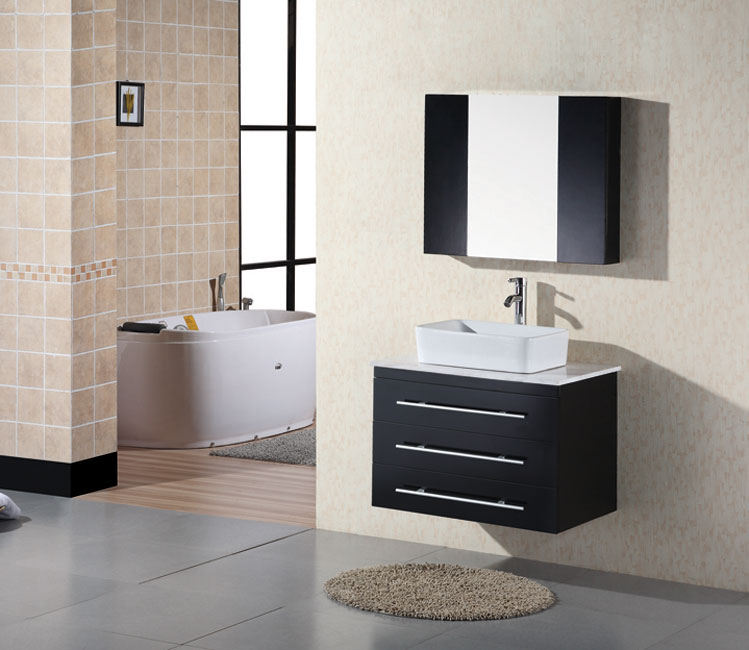 What to Consider When Choosing a Bathroom Vanity
Bathroom vanities serve two major roles, the first being utility and the second being decorative. There are ample choices available to homeowners with varying options when it comes to things like style, material and size. But before you purchase anything, there are a few questions you should ask yourself which will help to determine what kind of vanity is right for your space and your family.
Who will be using your vanity?
Bathroom traffic is probably the most prevalent factor when choosing a bathroom vanity. If you're shopping for a vanity for a shared bathroom, you may want to go with a double sink model to ease the morning teeth-brushing lineup. You probably want to stay away from bulky, furniture-type vanities, as well as delicate materials such as marble, which tends to be unforgiving when it comes to wear and tear. Instead, consider laminate or engineered stone for a high traffic bathroom, as these materials stand up better to constant use and are easier to clean.
How much space do you have?
Ultimately, the vanity you choose needs to mesh well with your bathroom's existing layout. Your first step before even beginning to shop is to measure your space and consider all the possible places your vanity could go. Make sure to consider things like doors and cabinet door placement so that it's swing doesn't end up impeding your vanity's functionality.
What are your wall mounting preferences?
There are three main options when it comes to wall mounting:
Freestanding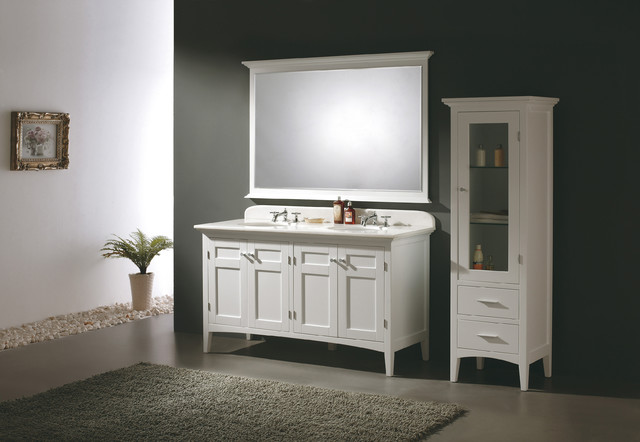 Wall mounted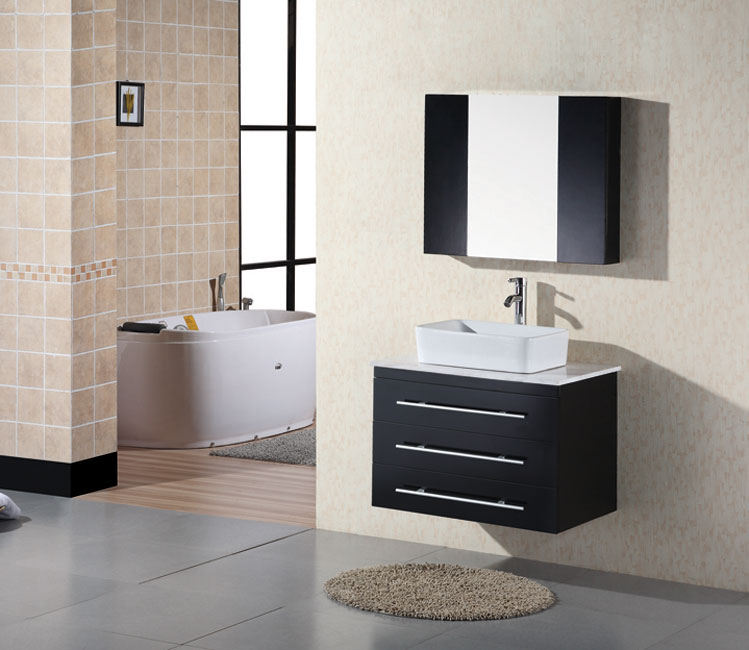 Corner mounted