Creating an Outdoor Oasis
Loading advertisement...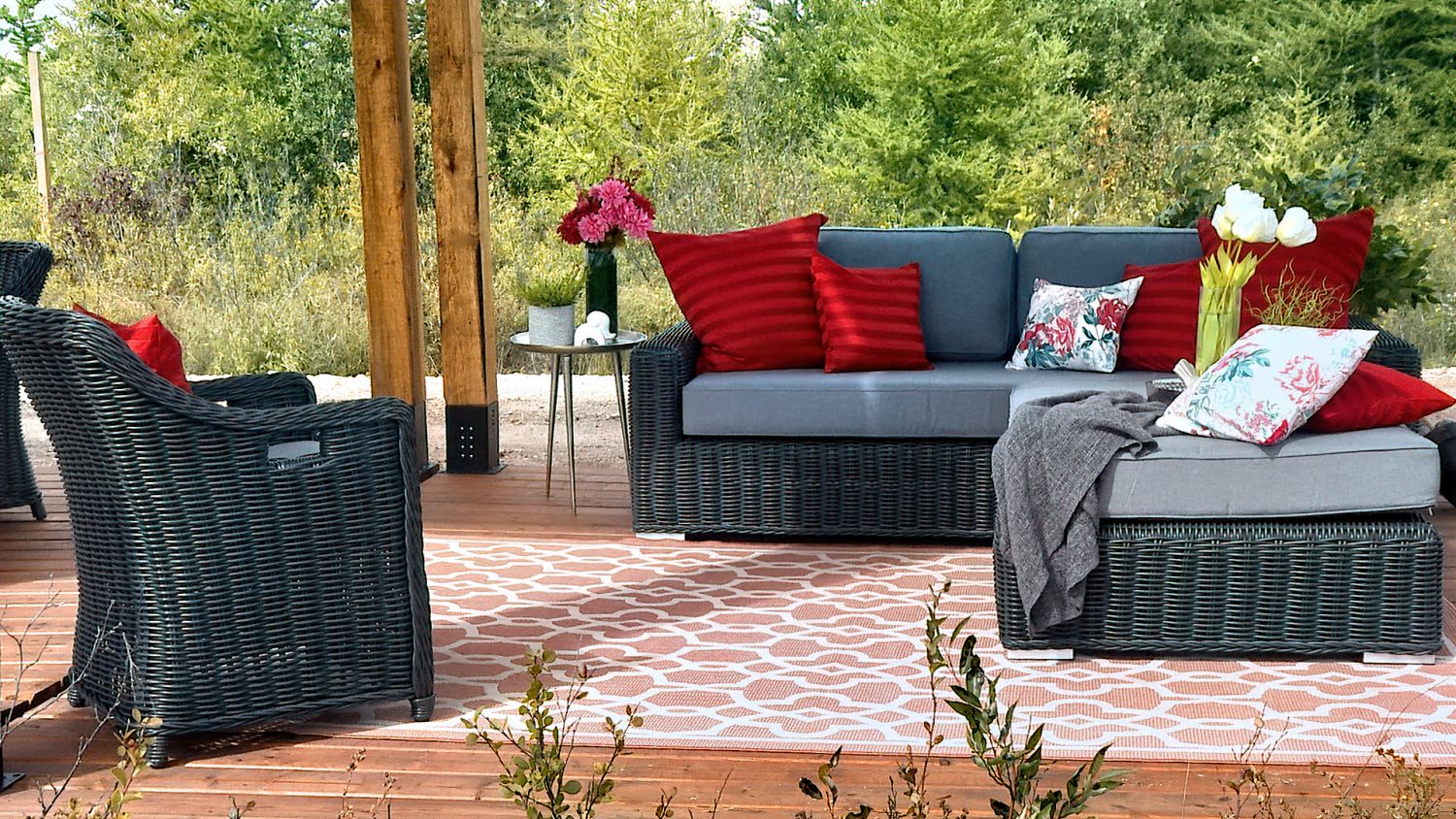 Up next
Room Refresh: Decorating with Bold Color
Cancel
Creating an Outdoor Oasis
A pergola is a great way to add protection from the sun and other elements to your outdoor space. For this episode of The Marc and Mandy Show, Marc teams up with Toja Grid to create a stunning pergola for the perfect outdoor living space. To find out how they did it, check out the video above, or keep reading for the step-by-step instructions.
First off, you'll have to purchase or source the decking materials. You'll need 6 by 6 posts and brackets.
Next, you can get to building. Use the brackets to secure your posts at both the tops and bottoms of each post. You'll also have to cover your pergola so that it delivers on providing shade and protection from the elements to your outdoor space.
Once you've created your pergola structure, you can start to decorate it with accessories, such as outdoor furniture, such as lounge chairs and/or an outdoor dining set, plants, and lighting.
About Toja Grid:
Based out of Oakville, Ontario, Toja Grid specializes in creating perfect backyard patio environments, using simple DIY-able modular pergola kit systems. They aim to accommodate any outdoor living space, style, and budget. To learn more, visit the Toja Grid website.
Thanks for tuning in to The Marc and Mandy Show! Leave a comment below, We'd love to hear from you!
Visit marcandmandy.com for show times and schedules.
Keep in Touch with Us… Everywhere!Facebook: https://www.facebook.com/marcandmandy/Twitter: https://twitter.com/MarcAndMandyInstagram: https://www.instagram.com/marcandmandyshow/