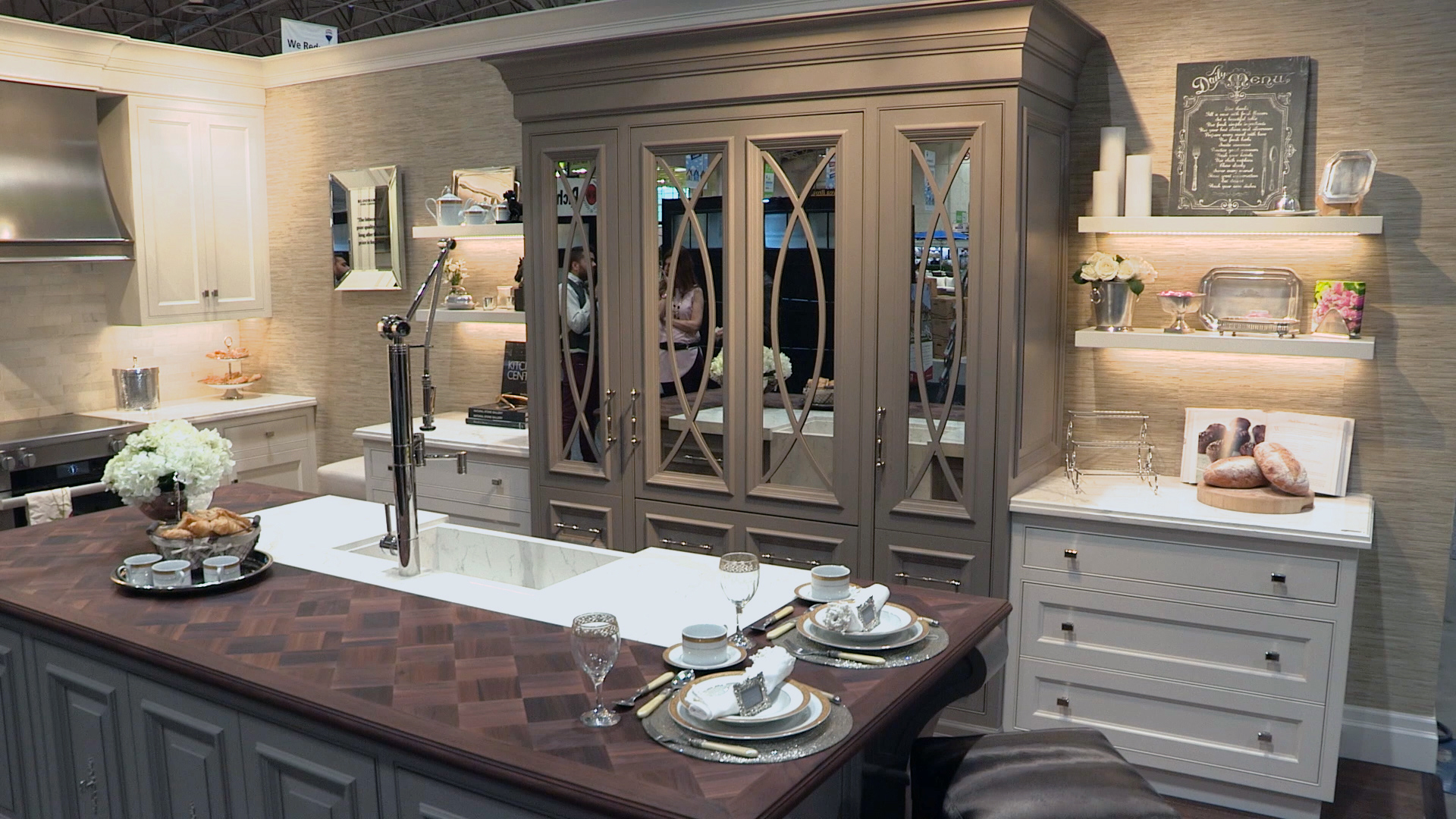 Custom Kitchen Design Tips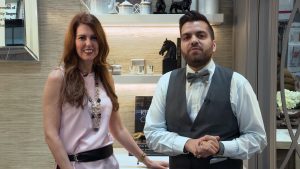 One of the benefits of a custom home, is that you get to really personalize important spaces like the kitchen, where personal preference plays such a big role. Incorporating custom elements and details in your kitchen leaves you with a completely unique end result. It ensures maximum efficiency and enjoyability for you and your family. Rhonda, from Bloomsbury Fine Cabinetry, shares some custom kitchen design tips.
Mix your materials.
Since you are working on blank canvas of sorts, you get the luxury of making creative choices, even if they are unconventional. For instance, a walnut countertop that merges into a beautiful marble farm sink.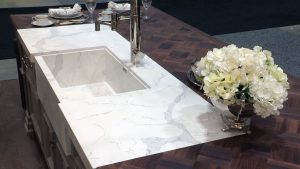 Mix your colours.
A big trend in kitchen design is giving your counters a warm, furniture feel, by mixing paint colours and wood stains.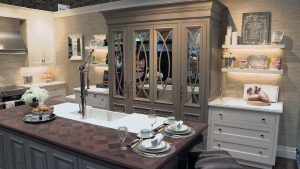 Invest in the details.
Customize everything. Style the inside of your drawers and your pantries. Create storage options for your dishware volume , food and snack preferences.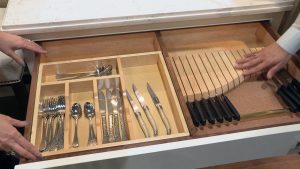 Hide your appliances.
A cool idea if your kitchen opens up into your living area, is storing bulky appliances, like your fridge, in a china cabinet. This gives you more space to move around in your kitchen.