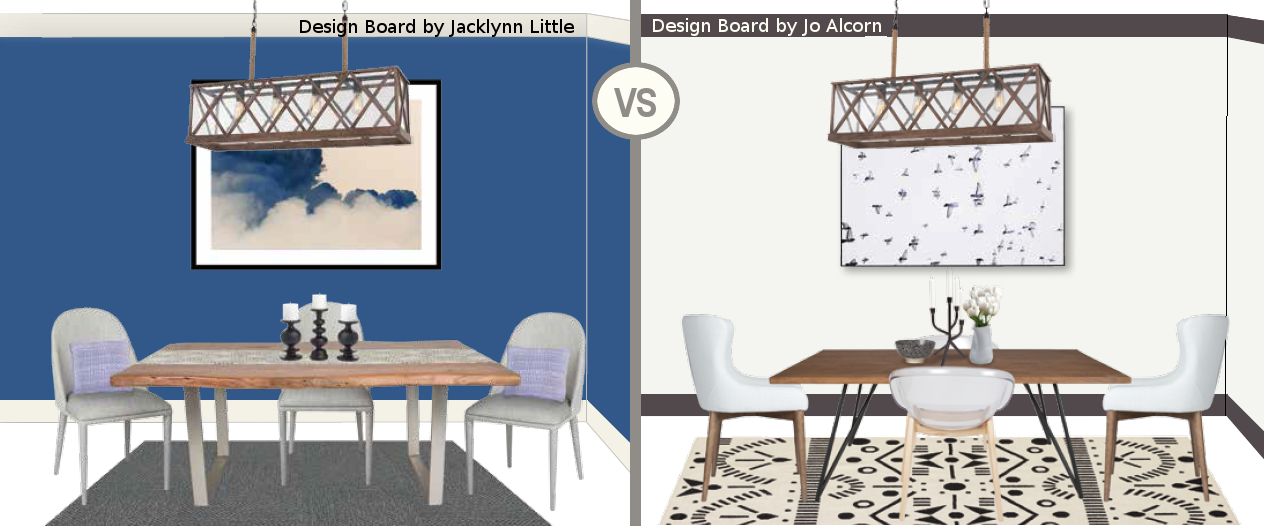 Dining Room Design Boards: Vote for a Chance to Win!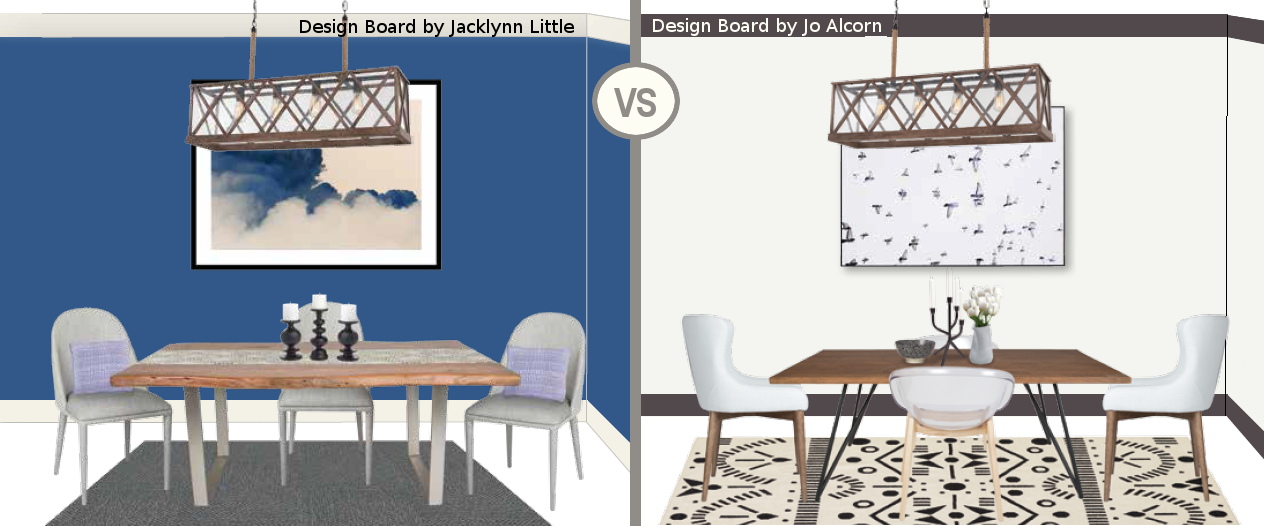 The Challenge: Each designer was asked to create a dining room concept inspired by a gorgeous chandelier from the Lumiere' Collection by Feiss available at Robinson Lighting & Bath Centre. Based on French countryside influences and a hand-crafted, artisan aesthetic, this chandelier is rich in texture and celebrates a classic lantern silhouette. Cross-hatched, natural oak wood (kiln-dried to avoid cracking and weather well over time) is coupled with seeded glass and rope details to complete the look.
Jacklynn Little's Look: Jacklynn aimed to create a warm, welcoming space with a dark wall colour to set the mood and a mix of traditional and contemporary pieces for a classic look. (Jacklynn's design tips and full product sources can be found here.)
Jo Alcorn's Look: Jo embraced the fantastic combination of wood and black in the chandelier to create a space that is elegant and balanced with just the right touch of drama. (Jo's design tips and full product sources can be found here.)
Which look do you prefer? Let us know below and you could win the Lumiere' Collection chandelier for your own dining room!

a Rafflecopter giveaway