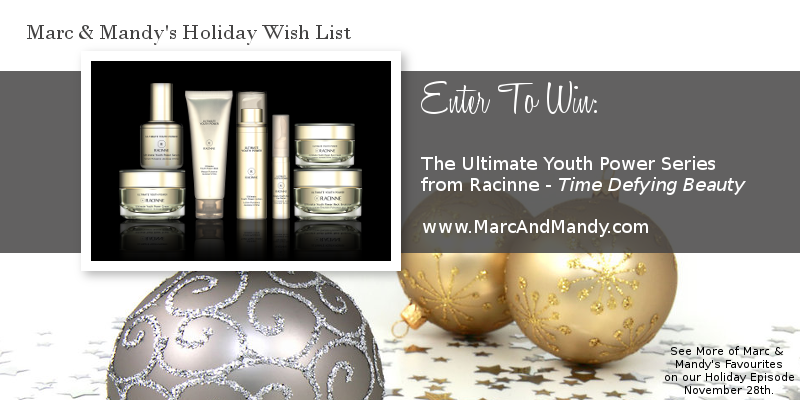 Holiday Favourites: Ultimate Youth Power System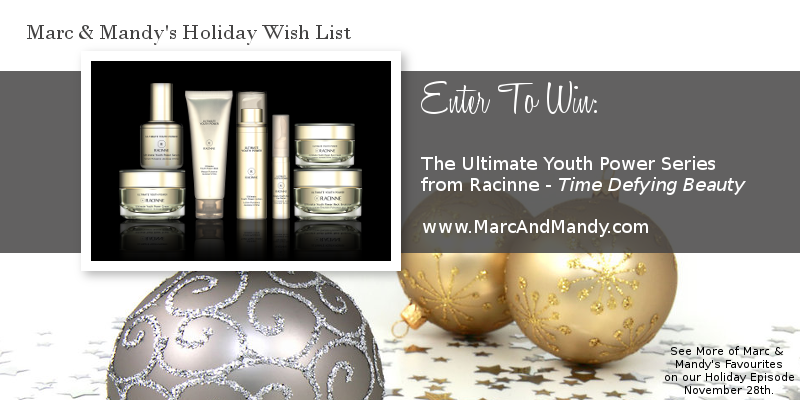 Racinne's Youth Power Series activates collagen and elastin production to minimize fine lines and enlarged pores, and promote cell density while stimulating blood circulation. Korean Ginseng Callus Extract, potent antioxidants and active anti-aging ingredients restore youthful vitality and suppleness in mature skin.
Enter to win the complete Youth Power Series valued at over $300!
Anti Aging Serum
Anti Aging Neck Cream
Anti Aging Cream
Anti Aging Eye Cream
Anti Aging Lotion
Anti Aging Eye Serum
ABOUT RACINNE
Racinne is the internationally acclaimed, advanced Korean biotechnology skincare company. Racinne is at the forefront of biotechnology in the cosmetics industry. In collaboration with world-class R&D laboratories and manufacturing facilities, Racinne's products are formulated and produced in South Korea delivering the highest level of efficacy to its users at a competitive price point. All Racinne products feature "Callus Cultivation Technology" offering powerful formulas exclusively developed by Racinne based on rare plant callus stem cells – plant callus is crucial to repair damage to skin's tissue and restore skin's healthy, youthful glow.
a Rafflecopter giveaway