DIY Designer Wall Coverings
Dear Marc:
I like the look of wallpaper but I don't want to have something too permanent. The idea of having permanent wallpaper on my walls is far too intimidating. I'm working on a budget so I'm also debating whether the cost of wallpaper is worth it.
Betty
Dear Betty:
We live in a world where trends change faster than we can say "wallpaper" and this creates a society with commitment issues.
As wallpaper has been making a big comeback, I've been racking my brain to see how to achieve a wallpapered look on a temporary basis. The need for something that can easily be applied and removed is a must in today's design world.
I had a few old king sized flat sheets laying around my linen closet. While doing some cleaning, I debated whether to part ways with them or repurpose them into designer wall coverings. I've decided to repurpose them.
For this particular project, you will need the following materials.
– White Flat King Sized Sheets
– Fabric Dye
– Stencils
– Fabric Fiber Friendly Paint
– Paint Brush
– Fabric Starch
– Push Pins
– Iron
– Sponge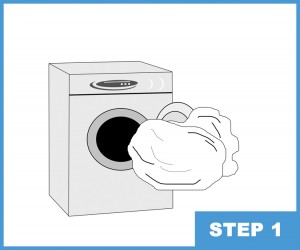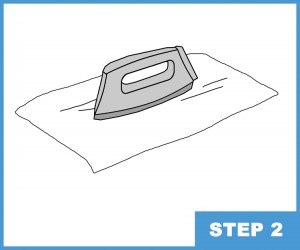 Step 1: Place a load of king sized flat sheets in the washing machine and include the fabric dye of your desired colour.
Step 2: Hang the sheets to dry. Once dry, iron the sheets so as to eliminate any wrinkles.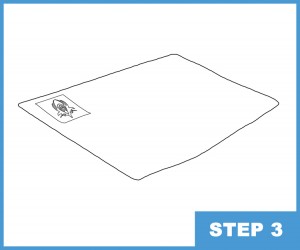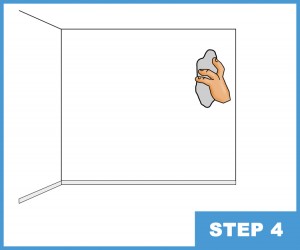 Step 3: Lay the sheets on a work area. With the use of stencils, make a pattern on the sheet of fabric. Repeat this pattern along the entire sheet. Have the sheet dry overnight.
Step 4: Clean the wall you want to wallpaper with a damp cloth and give the wall time to dry.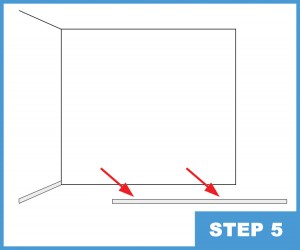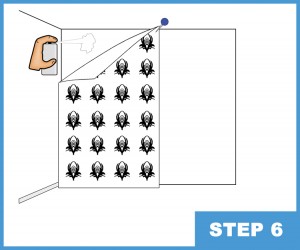 Step 5: Remove any casings and baseboards.
Step 6: Leave an inch at the bottom and top of the sheet and around windows and doors for possible fabric shrinkage. Apply starch to the top portion of the wall then place the sheet of fabric onto the wall. Start in a corner and work your way from left to right by applying starch and temporarily pinning the top of the sheet to keep the sheet in place. Leave the sides and starch/pin the bottom of the sheet. Starch the top of the fabric as to eliminate any bubbles or ruffles and apply the fabric starch evenly as you work your way down the sheet with the use of a sponge.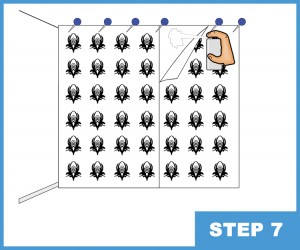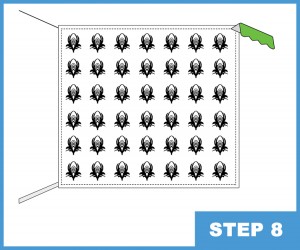 Step 7: Repeat Step 6 with the remaining sheets. Be sure to match up the pattern between sheets as you would with regular wallpaper.
Step 8: Let the sheets dry, then trim all excess fabric.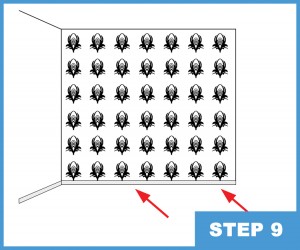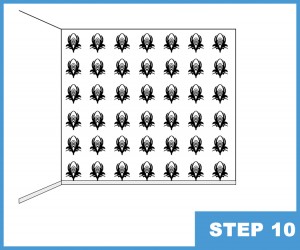 Step 9: Install all baseboards and casings.
Step 10: Voilà, your old flat sheets have been transformed into designer wall coverings!
Marc Atiyolil, celebrity designer and home trend expert is the Editor-in-Chief of Home Trends Magazine, and the host of the Marc Atiyolil Show – www.MarcAtiyolil.com. Season 2 airs weekly starting in January 2012.
To submit a question for Marc Atiyolil, visit www.MarcAtiyolil.com
COPYRIGHT 2011 – CHT Media