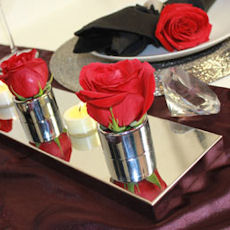 DIY Holiday Table Centerpiece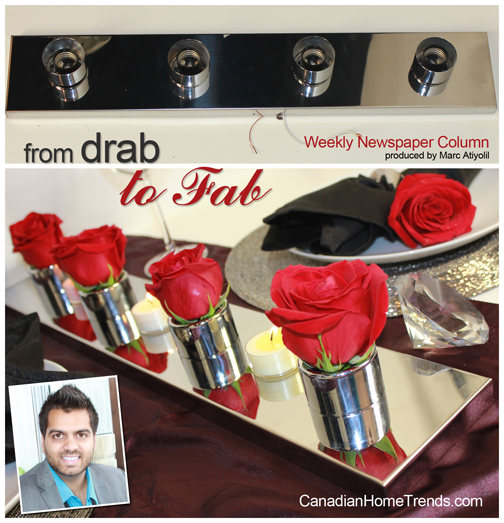 Dear Marc:
I'm hosting a dinner party and I want to create the "WOW" factor but I don't have a lot of money. I have some leftover materials from my bathroom renovation project. Can you give me ideas of something cool I can make out of what I have left?
Maggie
Dear Maggie,
The holiday season is fast approaching and guest lists are being compiled for tasty dinner parties.
Holiday decorating projects are a great activity to plan with friends and family at a pre-party get-together. And as I always say, "One person's decorative leftovers are another person's design treasure".
When planning a dinner party, it is very important to keep the event unique and elegant. While looking for items to re-purpose, look at timeless materials such as copper, woods or chromes. In this case, a chrome bathroom light fixture will be used to create a beautiful ultra modern candle holder. This piece may be used during the holidays as part of your Tablescape or even better yet on your mantel.
You will need the following materials to complete the project:
– Old chrome four socket bathroom light fixture
– Pliers
– Scraper or flat screw driver
– Hot glue gun and glue sticks
– Candles
– Red roses or pine cones
Step 1:
First and foremost, the electrical components of the fixture must be removed. To do so, flip the fixture on its front and remove its backing with your pliers and flat screwdriver. Marc's Tip: A scraper can also get the job done if a flat screwdriver is not at your disposal.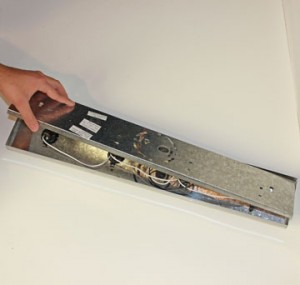 Step 2:
Once the backing of the fixture is removed, flip the fixture on its back. Remove the individual sockets from their chrome covers.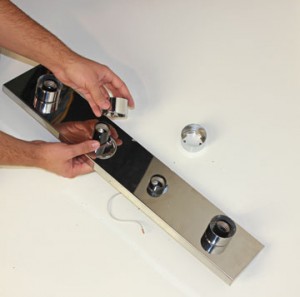 Step 3:
Using a glue gun, apply glue on the top extremity of the chrome cover and place the cover top side down on the fixture.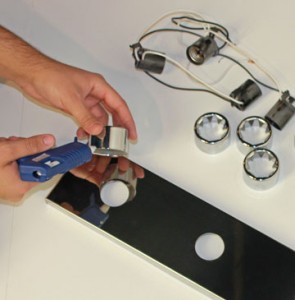 Step 4:
Repeat step three for the three following chrome covers. These chrome covers become candle holders in the final piece.
Step 5:
Place a tea light atop each chrome cover and one pinecone between each corresponding candle.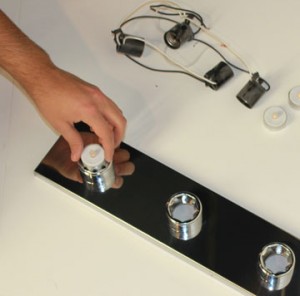 Step 6:
A variation of this design can be achieved with red roses and tea lights. Cut the stems off four red roses and place each of them within a candle holder. Offset the infusion of colour by placing a tea light between each candle holder.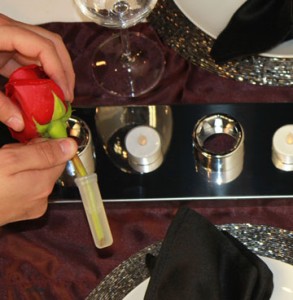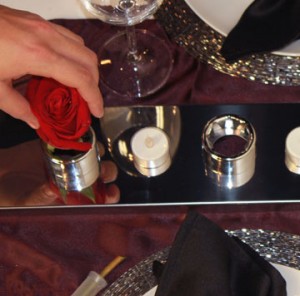 Step 7:
Build the rest of the Tablescape around the new candle holder. Light up the candles and enjoy!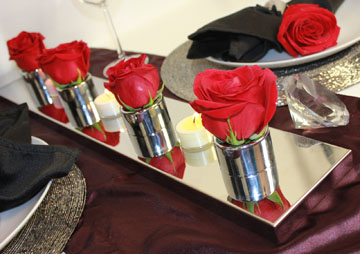 CAUTION! Never leave a lit candle unattended and take extra caution around children.
Marc Atiyolil, celebrity designer and home trend expert is the Editor-in-Chief of Home Trends Magazine, and the host of the Marc Atiyolil Show – www.MarcAtiyolil.com. Season 2 airs weekly starting in January 2012.
To submit a question for Marc Atiyolil, visit www.MarcAtiyolil.com
COPYRIGHT 2011 – CHT Media