DIY: Garden Gate
Loading advertisement...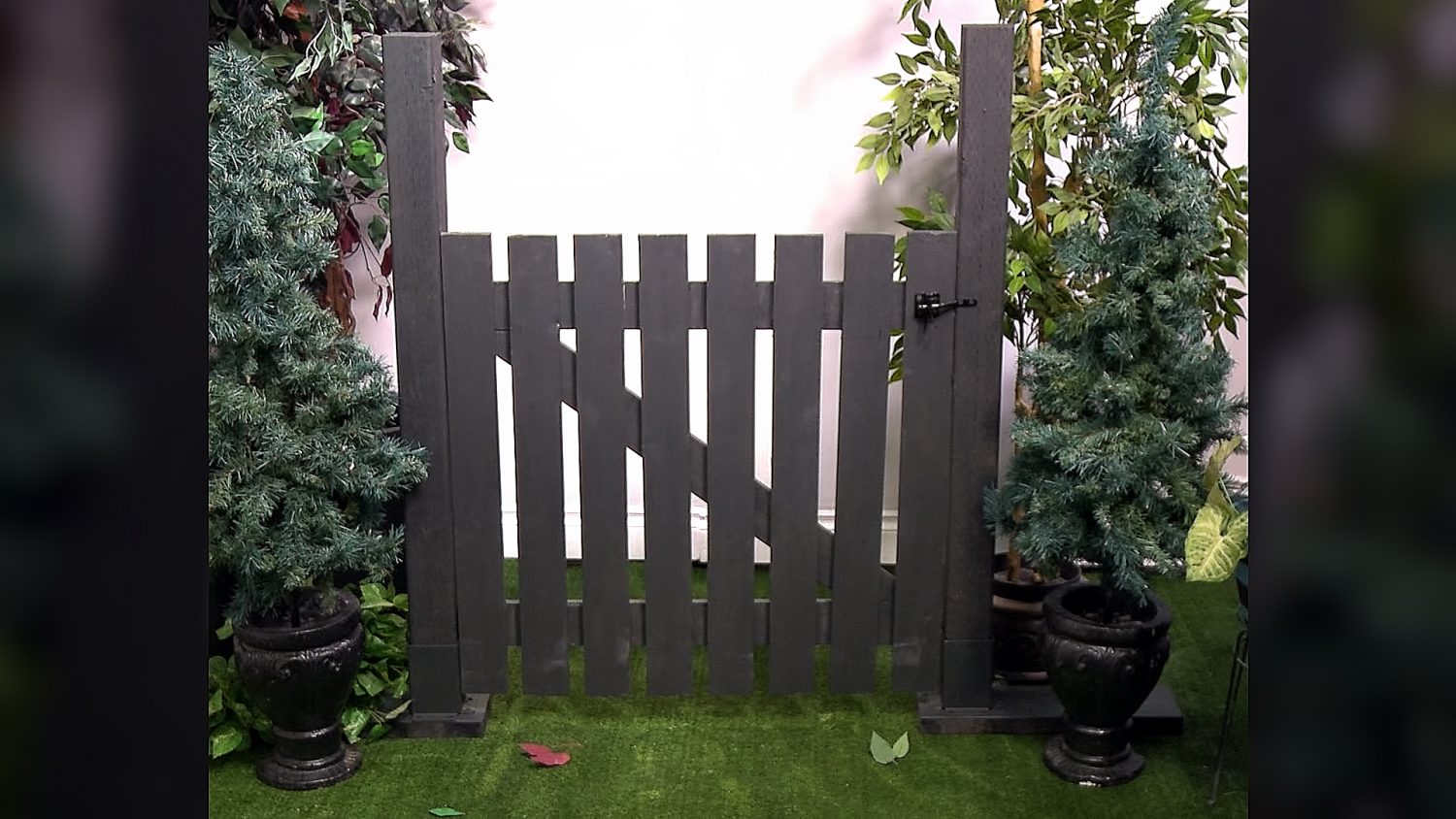 Up next
Expert Q&A: Starting an Outdoor Project with Paul Lafrance
Cancel
Here at
The Marc and Mandy Show
, there's nothing we love and adore more than a good 'ol DIY project. In this episode o
f the show
,
Marc and Mandy show viewers how to make an adorable garden gate, which you can recreate in a custom size. To find out how to recreate this DIY garden gate, check out the video above or keep reading for the written step-by-step instructions.
What you'll need: 1″ by 4″ wood boards, table saw, pencil, measuring tape, wood screws, power drill, paint and paintbrush, gate hardware
Details and instructions:
Start off this DIY by spacing out your wood boards evenly on your work surface. Make sure the space between your wood boards is as concise and consistent as possible to ensure best results.
Next, you want to add a few braces: one to the top and one to the bottom. Lay your brace boards perpendicularly. If you are trying to create a larger door, consider adding a middle brace as well.
Next, lay down your angled brace. This brace will go diagonally and will connect your initial two (top and bottom) braces. At this stage, your braces should resemble a "Z" shape.
Now it's time for power tools. Use a motorized drill to secure your brace boards in place. Have someone hold your boards in place while you drill to ensure best results.
Finally, paint your gate and add any necessary gate hardware.
Thanks for tuning in to The Marc and Mandy Show! Leave a comment below, We'd love to hear from you!
Keep in Touch with Us… Everywhere!