Bacon Wrapped Gourmet Hot Dogs | BBQ Recipe
Loading advertisement...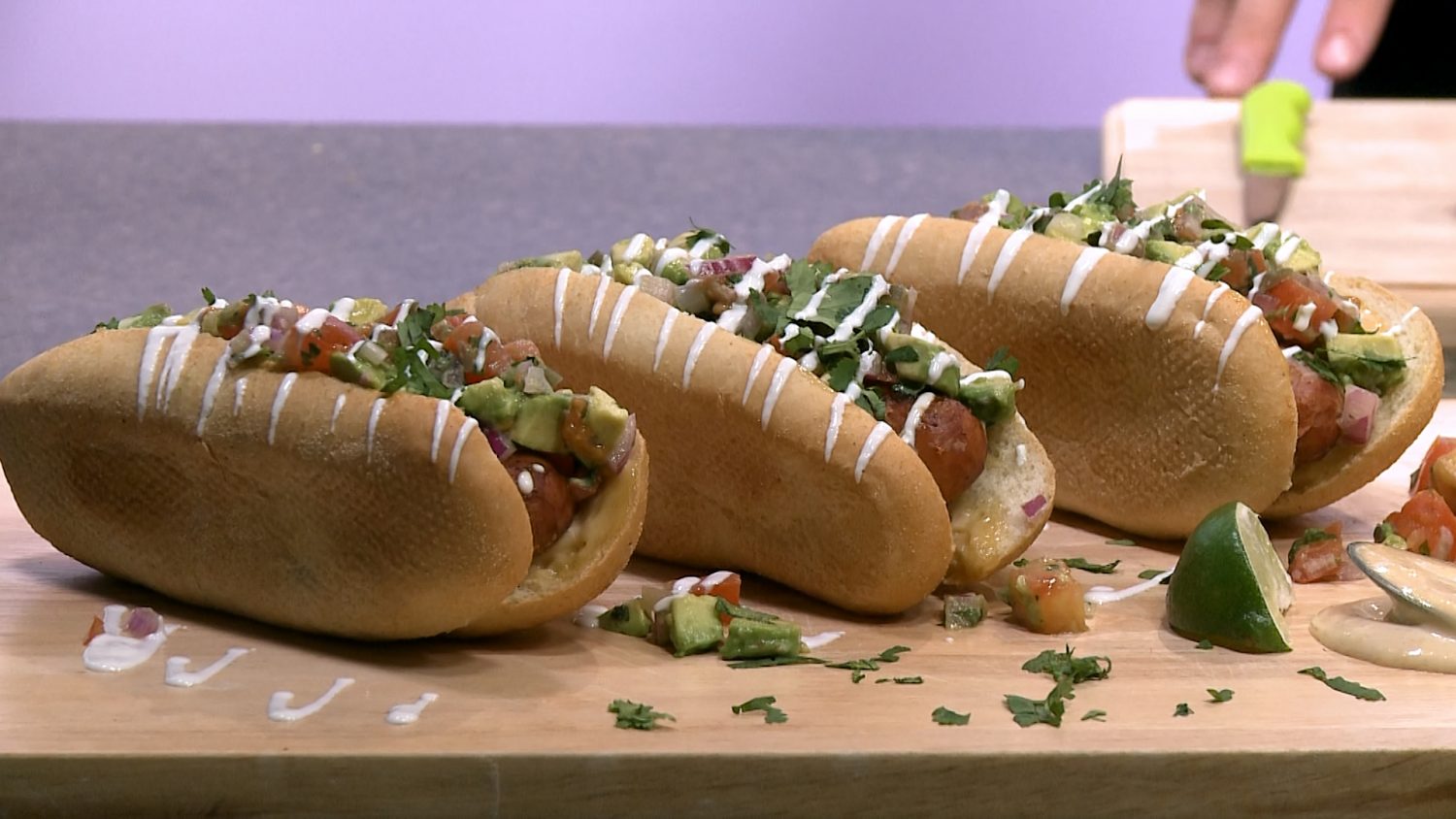 Up next
Expert Q&A: New Roof Installation
Cancel
Bacon Wrapped Gourmet Hot Dogs | BBQ Recipe
Who says hot dogs can't be gourmet? Take game day up a notch with these tasty snacks: bacon wrapped hot dogs, topped with gourmet pico de gallo. Keep reading for a step-by-step.
What you'll need: premium hot dogs, fresh hot dog buns, bacon strips, tomatoes, red onion, avocado, mayonnaise, chipotle hot sauce, lime, salt
Step 1: Wrap
First things first, wrap your premium hot dogs in bacon strips. Once they've been wrapped, pop them onto a frying pan on low heat. You should hear a sizzle. TIP You can also cook your bacon wrapped dogs on a grill, rather than on a stovetop. 
Step 2: Pico
In the meantime, you can get started on your gourmet pico de gallo. Start by chopping up fresh tomatoes into small cubes. Chop up all your vegetables, including about a quarter of a red onion and avocado, in the same manner. Add all of your diced ingredients into a bowl, then, squeeze half of a lime into the bowl.
Step 3: Mayo
Next, you're going to prep the chipotle-lime mayo. Start with a quarter to a half a cup of mayo, and add in some chipotle hot sauce to season it. Next, squeeze half of a lime, followed by a small amount of salt. 
Step 4: Combine
At this stage, you should be ready to compose your hot dogs. Simply place the bacon wrapped dogs into buns and top them off with your gourmet pico de gallo and fresh chipotle-lime mayo. Happy snacking!