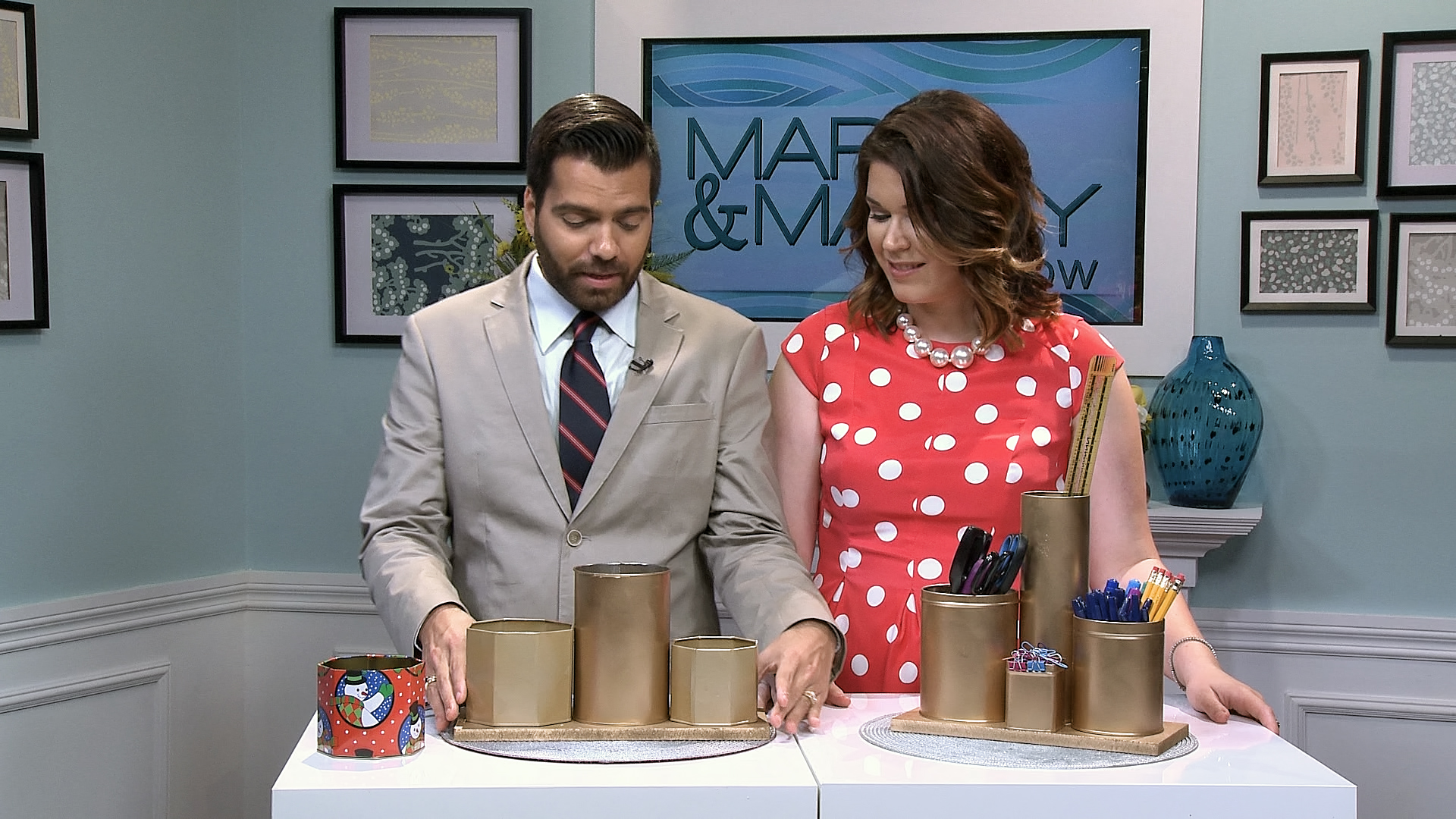 DIY Office Supplies Organizer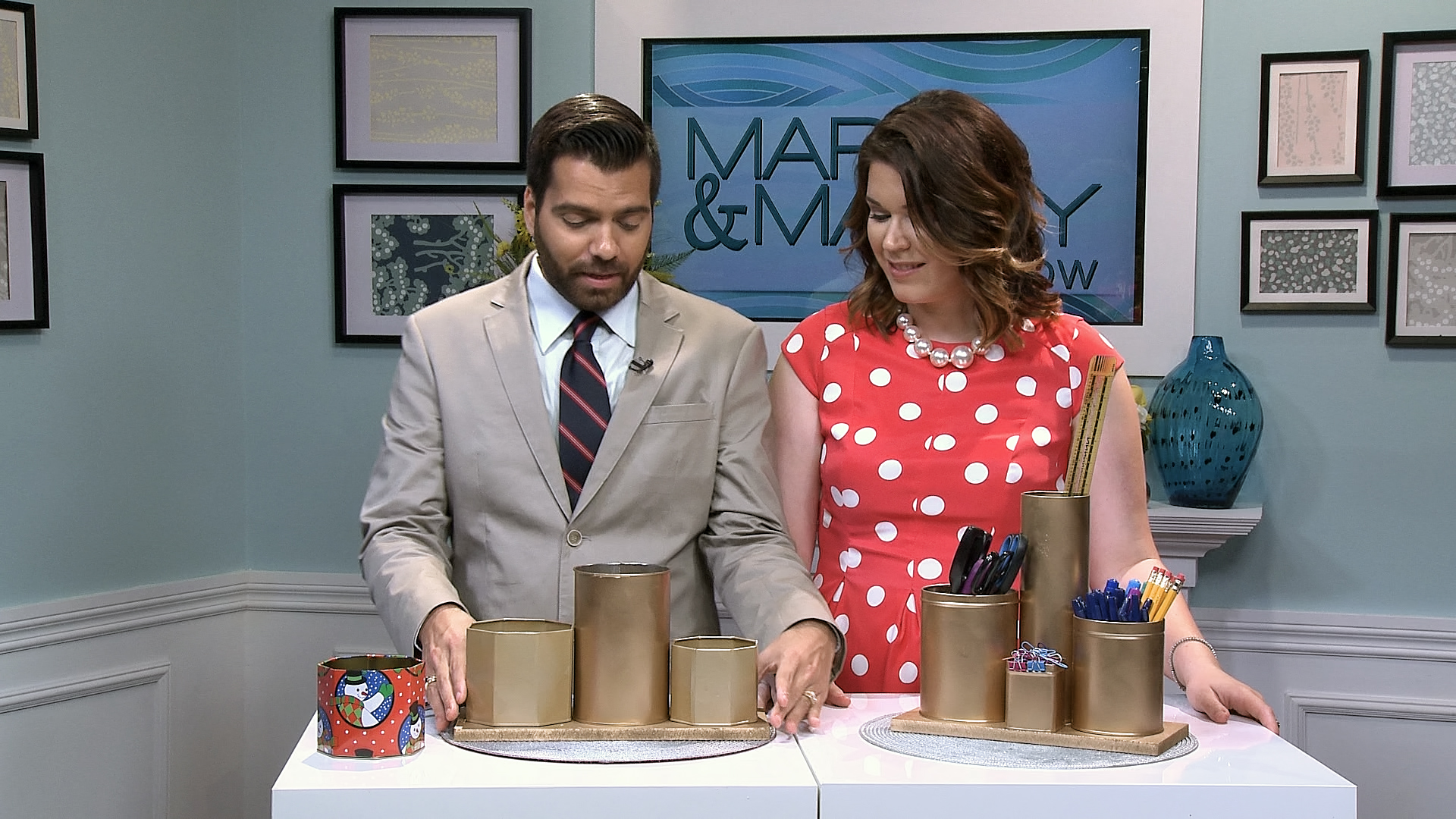 Whether you work from home or from an office, desktop clutter is simply inevitable. Keep your clutter in check with our DIY office supply organizer.
Supplies:
Tin cans
Spray paint
Board
Screws
Screwdriver
1. Once you have all of your supplies, start by spray painting your tin cans. You may want to do this in advance to give the paint sufficient time to dry.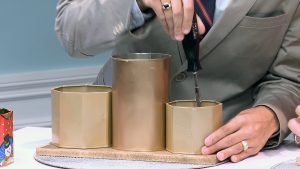 2. Next, drill two holes in the bottom of each can. You're doing this because you're ultimately going to want to fasten the cans to the piece of board; (the length of your board will vary depending on how many cans you'd like to include in the organizer).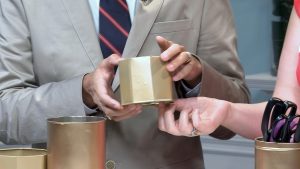 3. Place the cans on top of the board and then use a screwdriver to fasten the cans to the board using the drilled holes you made.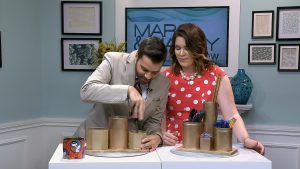 4. Customize your organizer however you see fit, with paint, decals or sharpie.