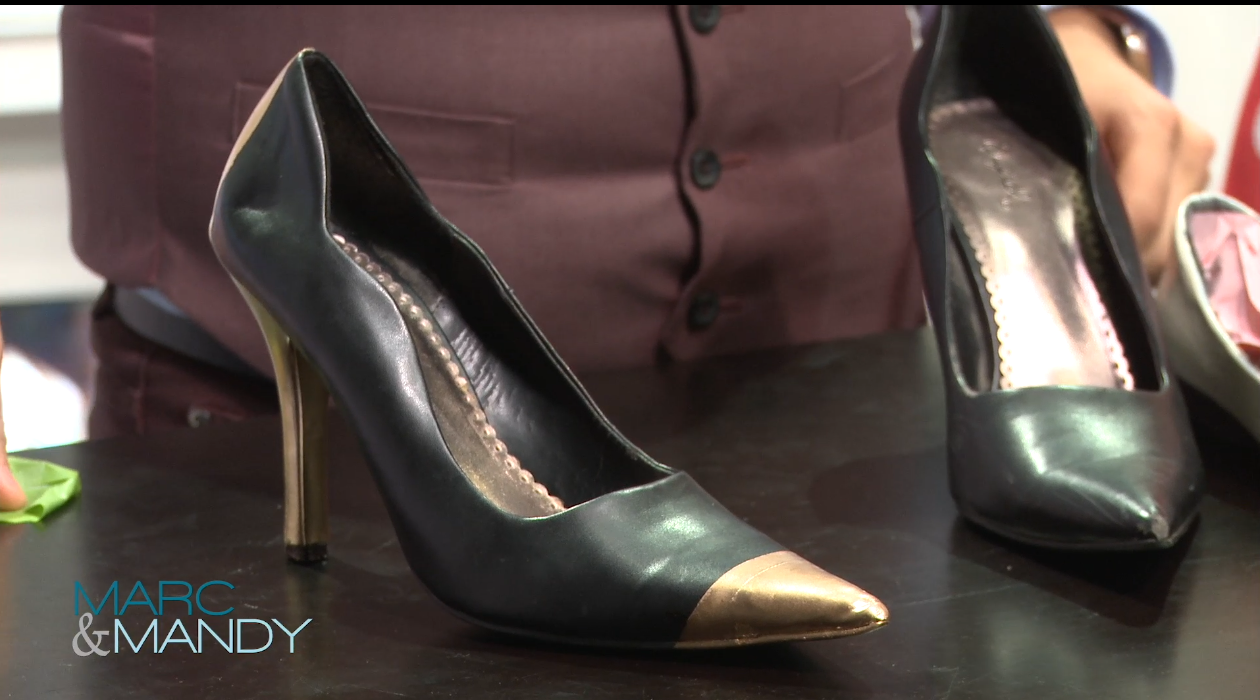 DIY Shoes: Gold Tip Pumps
As seen on the Marc & Mandy Show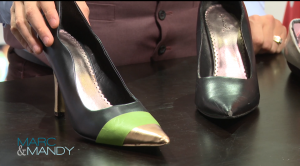 Supplies Needed:
Pair of old pumps
Krylon gold spray paint
FrogTape Multi-Surface
Plastic bag
Instructions:
Wipe off the pumps with a damp cloth and dry thoroughly.
Tape off the tip of the heel in a straight line from left to right, leaving approximately 2-3 inches to be filled in with the gold.
Tape a plastic bag over the rest of the heel, leaving on the tip exposed.
Shake the spray can well. Leave approximately 6-8 inches between the shoe surface and the spray can to insure an even coat.
Let the paint dry for about 30 minutes.
When the paint is dry, tape the back of the shoe starting from the top of the heel to the bottom . Repeat this step twice to create a thick angled stripe. This will allow you to create a pattern on the back of the shoes as well as getting the dipped heel look.
Tape a plastic bag over the shoes leaving only the back of the shoes and heel exposed.
Repeat steps 4 and 5.
Voilà you have a brand new pair of designer pumps!