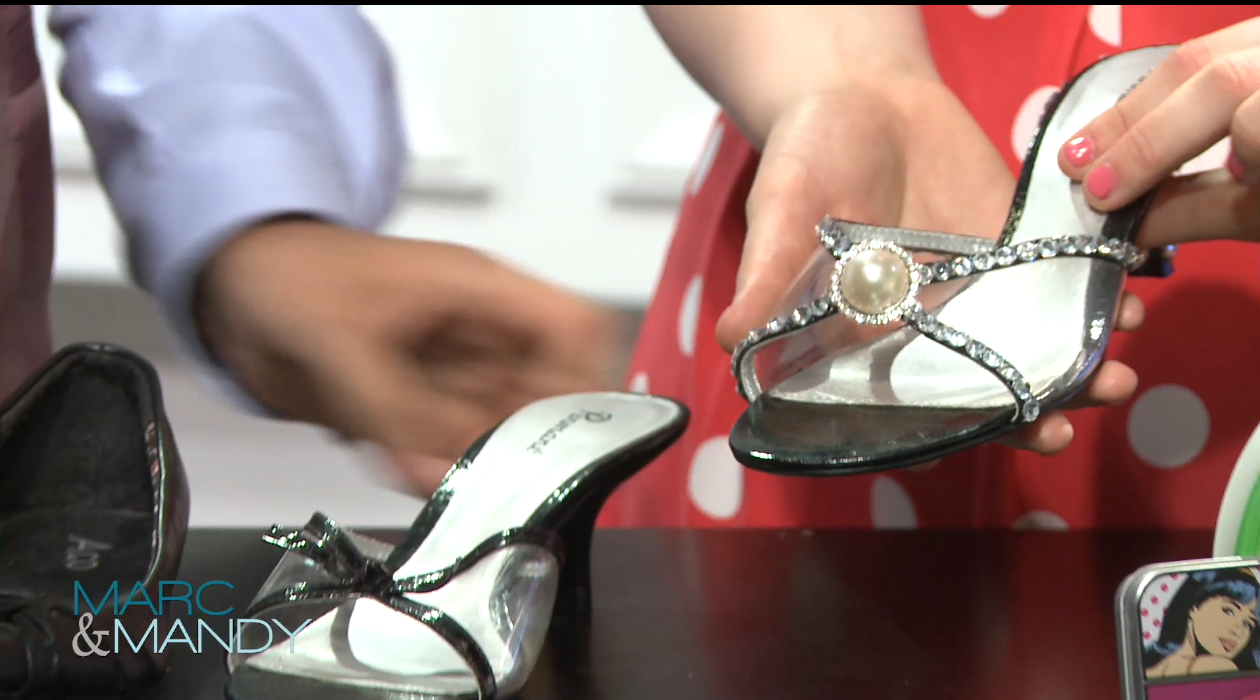 DIY Shoes: Glamorous Sandals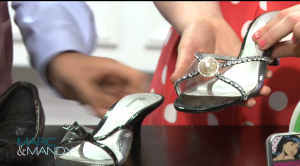 Supplies Needed:
Pair of old, boring sandals
Rhinestones stickers
Hot glue gun
Fancy clip on earrings
Wipe off the sandals with a damp cloth and dry thoroughly.
Glue the rhinestone stickers in a circular pattern around the heel. Various sizes can be used to create a pattern.
Glue 4 angled lines on the top of the sandals to create a bow like effect leaving a gap at the end for the clip on earring.
Glue your clip on earring in the middle.
Enjoy your new glamorous sandals on a budget!