Fashion Accessories That Really Make the Outfit
Outfits need to be accessorized. I know that's a pretty bold statement but it's true. Now it doesn't have to be over the top or bold everytime. Sometimes outfits just need a little bit of accessory help, sometimes they need big time help. Either way, when we are done here, you will be able to find that perfect mix.
Accessory Tip #1: Earrings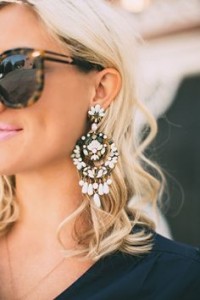 Big earrings can be a great help to aid in dressing up a simple outfit without going overboard. Earrings have a way to call attention to your pretty face. It doesn't matter if you like the big, chunky ones or just a simple hoop or stud earring.
Accessory Tip #2: Long Necklaces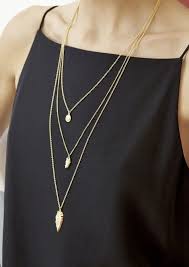 Trust me when I say this; long necklaces will make you look streamlined and elongate your torso. It works for everyone! Try having some fun with long chains or beads. Just don't go overboard with chunky necklaces. That will make you look like you're trying to hard at Mardi Gras.
Accessory Tip #3: Proportions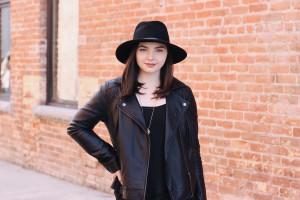 If you are wearing a statement outfit, it's a good idea to scale back on the accessories. This is where simple is best. If you are wearing something sleeker you have room for something chunky like a bohemian handbag or pilot sunglasses with some long earrings.
Accessory Tip #4: Try a Belt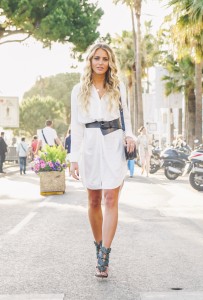 Belts are in for all seasons. If you wear a flowing dress; add a wide belt. If you chose to wear a monochromatic outfit; add a bit of colour by choosing a brightly coloured belt that will emphasize your curves.
Accessory Tip #5: Go Nuts!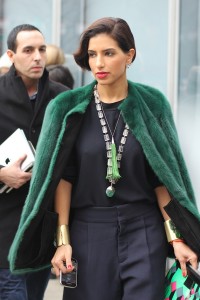 If you happen to choose a plain outfit, that gives you room to go nuts with accessories. Try this; pair a simple tee shirt and jeans combo with a pair of polka dot flats, a long sparkly pendant necklace and a few layered bangles in different kinds of metals. Accessories can add complexity and interest to a plain look, balancing everything out.
Accessory Tip #6: Don't Use Too Many At Once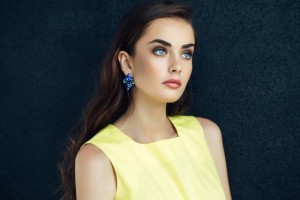 Unfortunately in the fashion world, you can overdo it when it comes to accessories. You will end up looking like you are playing dress up with too many accessories. If you choose bold statement earrings, don't wear bangles or a chunky ring. Simple is good!
Accessory Tip #7: Layer Your Bangles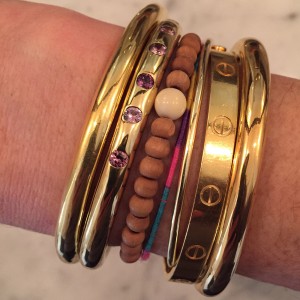 Layered bangles are a great Spring trend. If you are looking to add a bit of flair to your outfit but don't want to wear big earrings, try layering your bangles. This will give your outfit just the right amount of va va voom.
Accessory Tip #8: Don't Buy Accessories That You Don't Like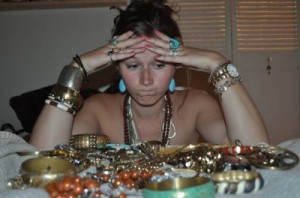 This is very important. You don't want to buy accessories that you wear once and that's it. When buying bobbles and bangles, choose something you really like. If you sort of like it, don't buy it. Otherwise, your personality won't show through.
Accessory Tip #9: Mix and Match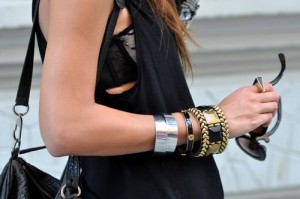 The majority of people don't believe that it's ok to mix metals. They couldn't be more wrong! Go ahead and mix your metals. Not only does it give you a vintage y look but you may come up with a fabulous combo that looks great.
Accessory Tip #10: Add Some Colour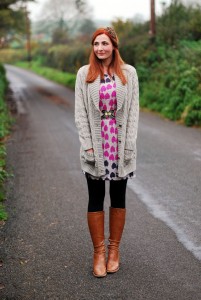 I mean layering. Nowhere does it say in the fashion handbook that you cannot do this. This works for all levels. Take for example; if you wear a grey outfit. Add some peach or bright purple earrings and necklaces. You go and play with colours and you'd be surprised as to what you can come up with.