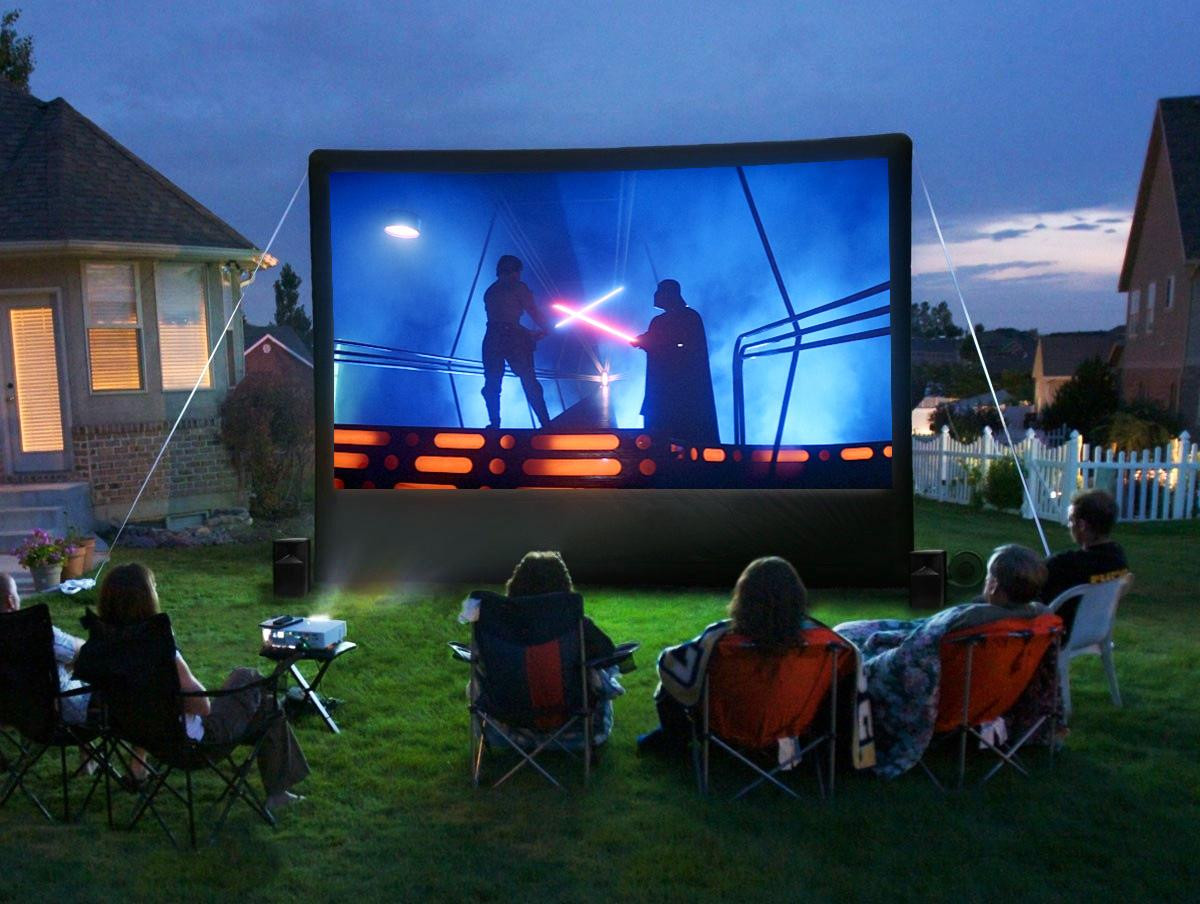 How to Create an Outdoor Movie Theatre in Your Backyard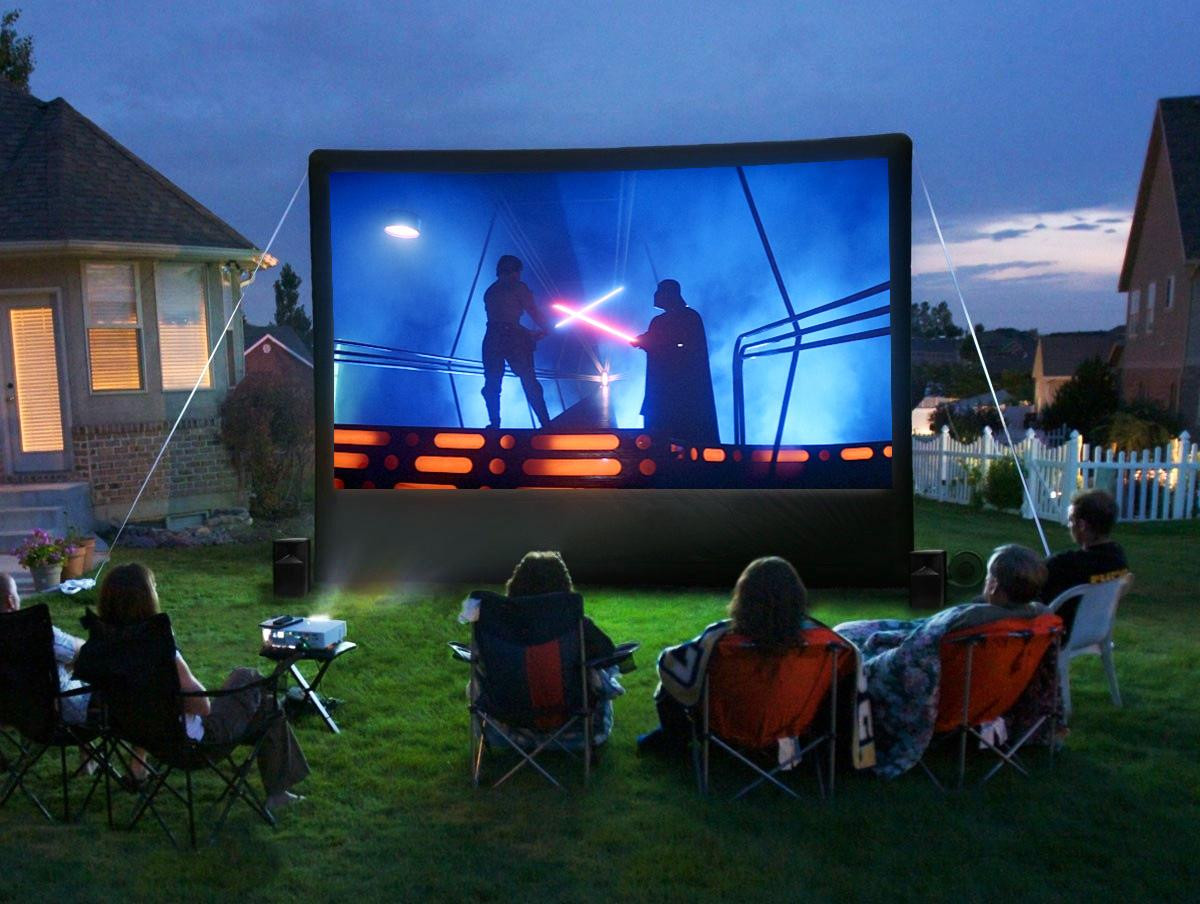 There's something magical about watching a movie outdoors. Maybe it's the stars overhead or the glow of the screen against the inky black sky or the smell of popcorn wafting in the open air; perhaps it's a combination of all three. Whatever it is, watching a movie outdoors holds a distinct appeal for movie lovers of all ages. That said, screening a movie outdoors presents an array of challenges, technical and otherwise. If you're planning on hosting a movie night, doing your research beforehand will go a long way, and set you up for many more successful outdoor movie nights to come.
Choose your venue
First and foremost, a movie night requires power, so be sure to choose a spot outdoors with access to outlets or ensure you have extension cords kicking around that are long enough to extend from inside to out.
Consider the lighting in the area as well. Make sure streetlights or lighting from neighbouring houses aren't competing with your screen.
Don't forget to check the weather beforehand. Outdoor movie nights are simply not a rain-or-shine affair.
The technical stuff
Instead of renting a screen, try DIY-ing your own. (Find simple tutorials here and here.)
When purchasing a projector, consider:
The lumen rating – which indicates it's light output, so the higher the rating the better. For an outdoor movie screening, you want to aim for 2,000 lumens or higher.
The device's connection output – will it connect to your laptop, Blueray player, DVD player or other media devices?
Whether your projector comes with built-in speakers or will require external ones.
Seating
In lieu of chairs, lay egg crates, foam mats, blankets, pillows and poufs out on your lawn. Your guests will love having the option to fully recline.
Snacks and drinks
A cute and customizable idea for movie snacks is a self-service snack bar that functions much like a sundae bar. Supply popcorn in mason jars or paper bags, and then supply an assortment of nuts, candies, pretzels and other treats for guests to mix in at their own discretion.
Other cute touches
Send out invitations beforehand, and ask guests to vote on their choice of flicks.  
Load up beverages and popcorn in a large rectangular planter, in a wooden crate or on a tray. Deliver goodies directly to your guests at their seats.
String Christmas lights or homemade lanterns in your yard to create whimsical ambiance.
Set up a bug spray station and have extra blankets on hand in case the weather takes a turn.