How to Do Prom/Grad on a Budget
It's time to face the reality that not all of us can afford to do a big blowout for prom. However, for every problem there is a solution. It may sound crazy, but it's true! For my prom, I had to watch the dollars. It wasn't only because my parents couldn't afford it, but I also realized that there's no point in spending a ton of money on a dress that you'll only wear once. Let's do this!
Budget Tip #1: Get Ready at Home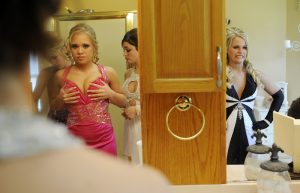 Trust me when I say that if you get ready at home it WILL save your parents a ton of money. It will also create a sentimental moment that you will look back on fondly when you get older.
Budget Tip #2: Skip Going to The Tanning Salon and Use a Self-Tanner
Just so we are covering our butts on this, if you are planning on doing this you want to take some precautions. Ask a tanning salon for a sample first to see if your skin reacts instead of just assuming it will be fine. Doing this will insure that you don't end up on the internet under prom fails looking like a pumpkin.
Budget Tip #3: Save Money on Your Hairstyle By Going to a Local Cosmetology School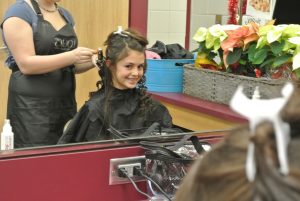 Not only will you save money but it will give the students a real chance to practice their hairstyle skills. You never know who will be big in the world of hair in the future.
Budget Tip #4: Find online tutorials for makeup styles that you like and practice at home before the big night.
This is a HUGE money saver that will also give you a leg up on the hair and makeup world. It will give you time (and lots of it) to change your mind if you find another style that you love more and practice it.
Budget Tip #5: Use Nail Stamps, Stickers or At Home Mani's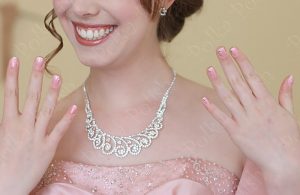 This is great because it will give you lots of girl time and you and your friends get to have continuous practice and lots and lots of mani's and pedi's along the way.
Budget Tip #6: Wear Long Gloves
If you are not the manicure type of person, the solution is simple: wear long elegant gloves that match your dress. This way you don't spend extra if you don't want to.
Budget Tip #7: Shop for Dresses and Suits or Tux's in the Off Season
In the world of fashion, there are seasons. A really great tip is to start shopping in the off season. Chances are you will find just what you are looking for and it will be cheaper too!
Budget Tip #8: Find Deals for Prom/Grad Wear in a Consignment Shop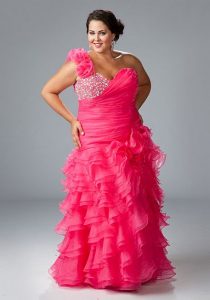 One of the best places to look for Prom/Grad clothing is, are you ready for it? A consignment or thrift shop! Yes you read that correctly. The reasons behind this are as follows. You don't spend large amounts of money and you can alter it anyway you want! What is better than that?
Budget Tip #9: Get Something That Can Be Used Over and Over
I know that sounds a bit tacky, but really think about it. What good is spending a huge amount on a dress that you can only wear once? If you spend just a bit of money on a dress that can be worn a few times or more, you are laughing all the way to the bank. I mean really, you and your family will be invited to weddings and other such events. So just before you go to the event, alter it and it's a whole new dress or suit.
Budget Tip #10: Ask Your Family For Their Formal Wear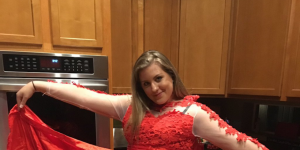 Ask your family members if they have any formal wear just sitting in their closets. You never know what hidden treasures are waiting to be rediscovered. However, if your family member is gracious enough to give you a dress of that nature, be sure to get their blessing before altering it.