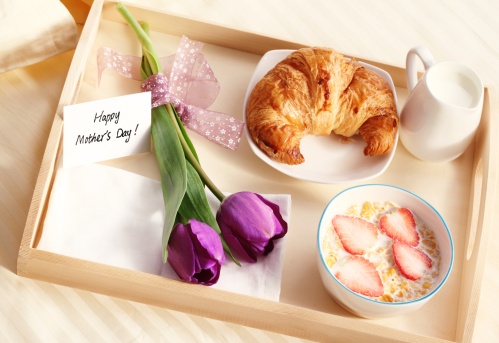 Ideas for Celebrating Mother's Day in Quarantine
This year Mother's Day might have to be celebrated a little different than we usually do with most of the world still in quarantine due to Covid-19. Just because we are in quarantine it doesn't mean that we have to write off mother's day all together and forget about all the things our mother's do for us all year long.

Breakfast in Bed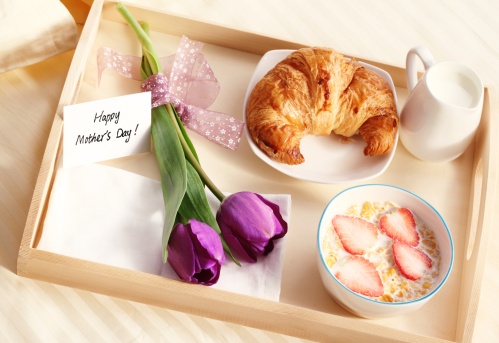 Mom gets up every morning and makes breakfast for everyone else. Mother's Day is the perfect day to thank her by making breakfast for her in bed. Depending on how old the kids are dad can get the kiddos involved and whip up something delicious. Youngers kids can easily help to make these Nutenlla Stuffed Mini Pancake Kabobs. If you are looking to impress mom give these simple Strawberry Brie Waffles Bites a try.
Catch up on Sleep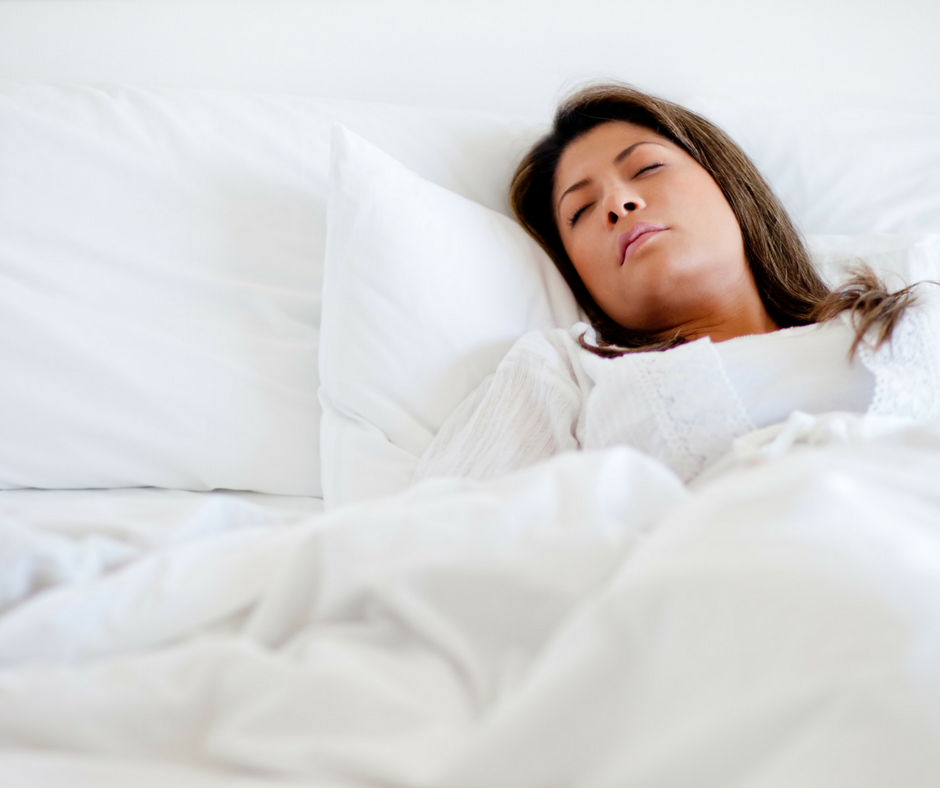 A mother is always sleep deprived especially if she has little ones to take care of. It seems like it's impossible to get a full night's rest as a mother. You are up early in the morning to feed the kids and spend part of your night up with one of your kids whether it's because your baby is hungry, needs changing, someone is sick or has wet the bed. This Mother's Day give mom the gift of sleep!

A Mother's Day Card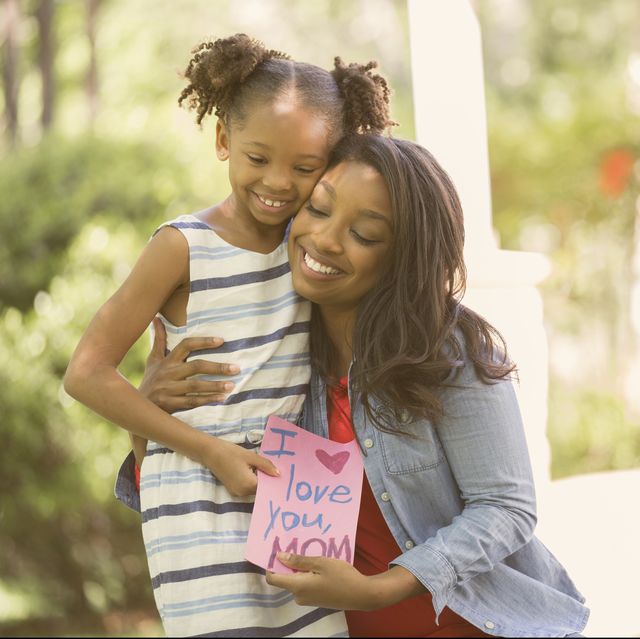 Chances are that you won't have an opportunity to go out and buy a Mother's Day card this year but there are others ways to get mom the perfect card. The kids can create their own personalized card using craft supplies that you have at home. Here is a cute butterfly card for mom. Another great Mother's Day idea is to create a card online using some family photos and get it mail right to your door.
Mother's Day Gift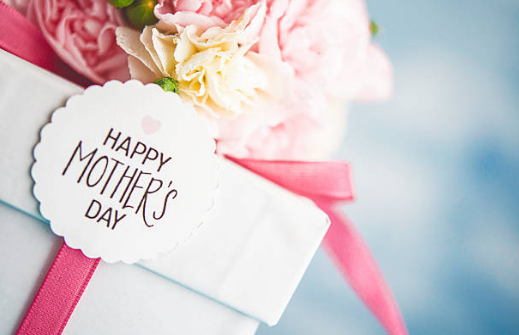 Usually if you have kids in either pre-school, school or daycare they take care of this and make sure that the kids create a sentimental gift for mom. Seeing as this year we are in quarantine dad will have the kids create something wonderful for mom. This handmade Mother's Day book is sure to make mom's heart melt. This DIY serving tray will require dad's help but is perfect for mom's breakfast in bed!
Pamper Mom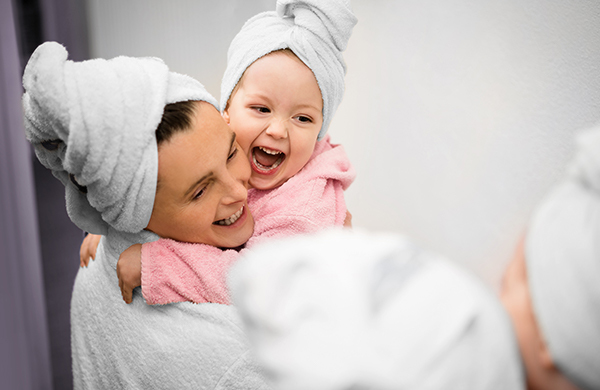 A mother is always so busy taking care of everyone else that she often forgets to take time for herself or is just too tired at the end of the day. Make this Mother's Day special by pampering mom! Gather some supplies and give her some R&R with a well deserved mani-pedi, message, face mask and hot bubble bath.
Have some Fun!
There are many ways to have fun at home with mom. You can take an online cooking class together, have a dance party or just chill and watch a movie together. The important thing is to spend time together.

Dine al Fresco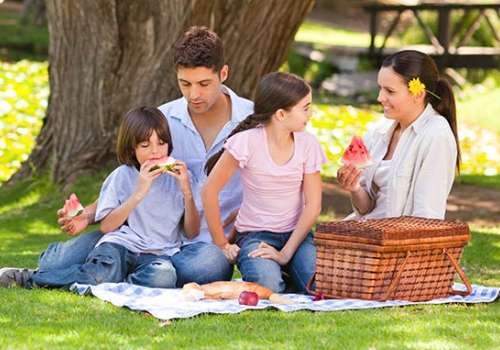 If the weather permits make dining a little more exciting by making a picnic in the backyard. Lay a comfy blanket and pack some of your favorite picnic treats. Check out some stress free ideas here.
Don't forget about Grandma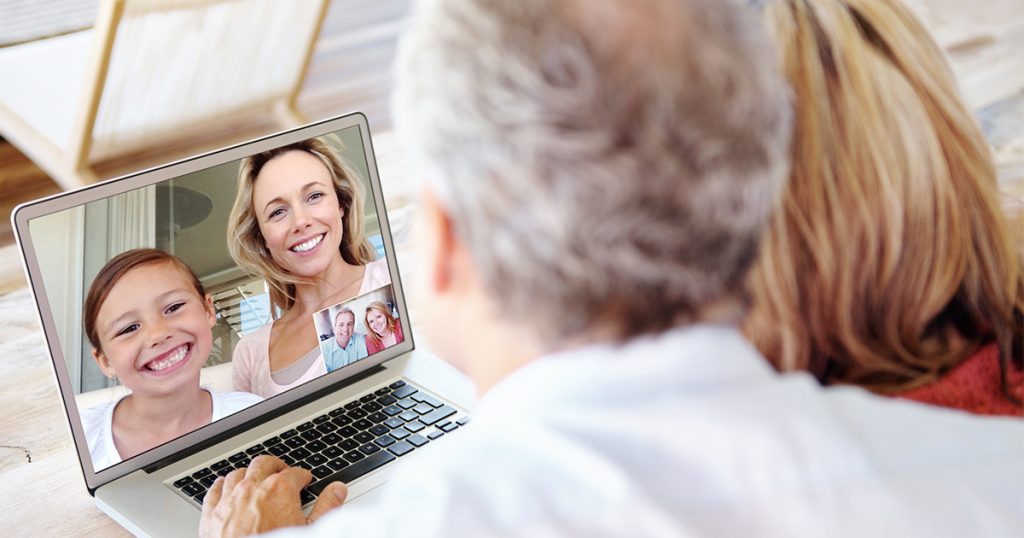 Given this time we are asked to stay home and social distance and this can be a lonely time for grandma. Don't forget that grandma is a mother as well. Give her a call or if you can video chat with her and let her know that she is loved.