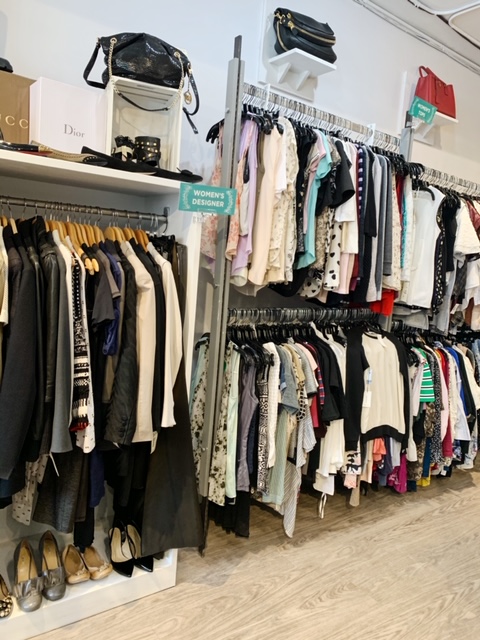 Consignment Shopping: SalvEdge Boutique
Consignment Shopping: SalvEdge Boutique – How long have you been in business?
I have been in business for 12 years.
What made you want to open consignment stores?
Consignment makes higher end brands more accessible/affordable. It helps reduce waste in our clothing industry and it's a comfortable, friendly shopping environment. I wanted SalvEdge Boutique to be a shop where people felt welcome and could explore their fashion side with hundreds of different brands and styles in one place.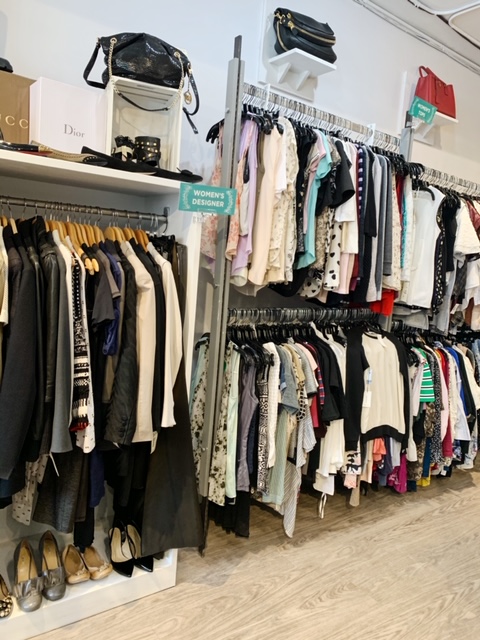 Who is your demographic?
Our demographic varies for age, from 18-75. But what's common in this vast age category is that everyone loves fashion, wants to reduce their carbon footprint, explore their personal style and support local business.
What is unique about your business?
Everything on consignment at SalvEdge Boutique is unique – no 2 pieces are the same. Another thing that is unique about SalvEdge Boutique is that we use our customers to model our product to showcase different sizes, shapes and personal styles. We offer exclusive discounts to our loyal customers, private shopping parties, flexible layaway, drop off and pick up options, and have both in-store and online shopping.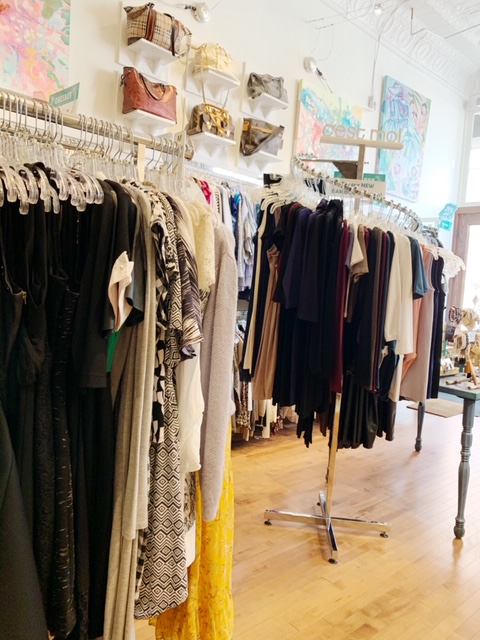 To what do you attribute your success?
Loyal staff who have gotten to know our customers/consignors and who care about fashion and the environment are the core of our success. They offer friendly, personal service with quality, well-organized merchandise. Consistent policies and consistent promotion of our product and business have been an important factor as well.
If you had one piece of advice for someone just starting out, what would it be?
Just starting out in business? Research your competition and plan to do it better or different than them. Location is key if you have a brick and mortar. Adapt to everything you can online to promote your business – social media platforms, networks, SEO, etc. Most importantly, remember that you chose to start a business for a reason. Maybe it's your passion or you've found a niche. Whatever your reason, don't give up; ever. Stay motivated and keep that momentum going. Adapt, evolve, grow.
What are your hours of operation during this time?
SalvEdge Boutique is currently open online shopping only, and available for appointments to pick up or drop off.
For more shopping options, click here.
For more fashion ideas, click here.