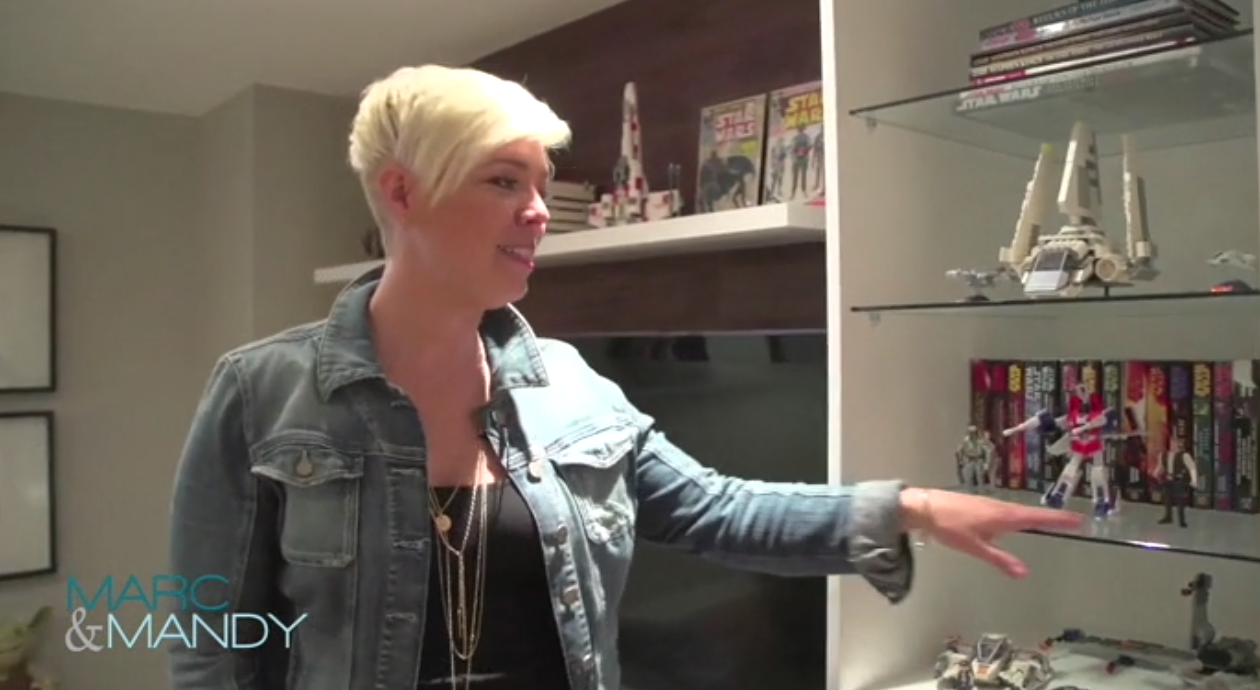 Creating a Family-Friendly Mancave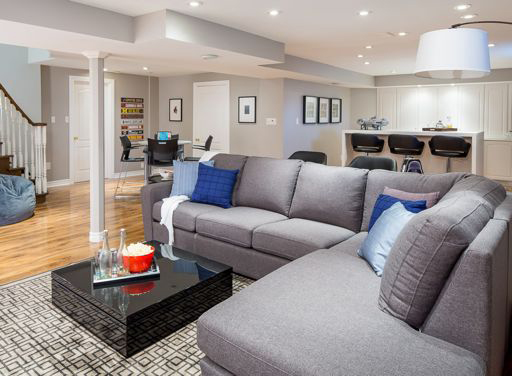 The days where man-caves were just for the men and there was beer, popcorn and sports posters everywhere are kind of a passe now. Today's basements have become more of a family space, an extension of the home that everyone can enjoy. Today, I'm going to share a few tips from a recent basement makeover.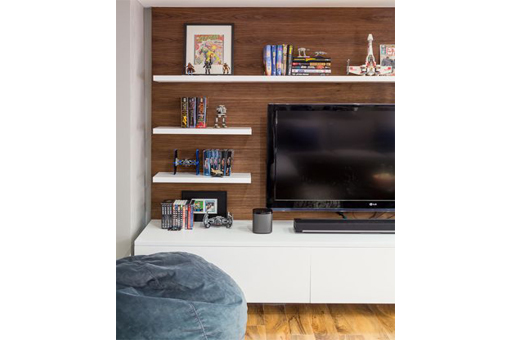 The first thing you want to think about when designing a space is zones. How are you going to use the area? We often have really awkward spaces to deal with in basements to planning is key. I started by creating a family TV hangout zone. We built in a beautiful custom TV unit that becomes the focal point as soon as you walk into this space. We added a beautiful L-shaped sofa to complete the zone and a few fun pieces like the coffee table with storage. For the second zone, I wanted a space where they would be entertain with friends, help the kids with homework, enjoy a game of cards, etc. We added a round table that can actually lower to different heights to accommodate different tasks. The final zone in this basement was the bar area, maybe my favourite zone! I wanted to create more of an "island-in-a-kitchen" feeling because that's where people feel comfortable hanging out and just enjoying one another's company. These three zones together create a space that's for the entire family and that everyone can enjoy.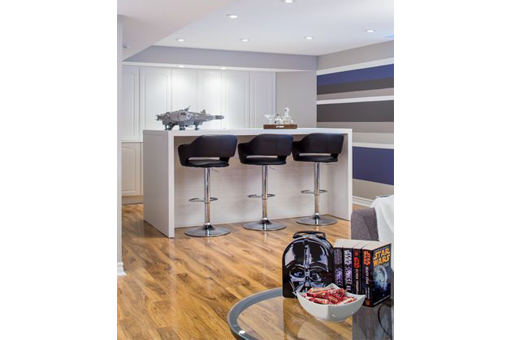 To keep the "mancave" aspect of the space, we took cues from the homeowner for our decor. You really want to make sure that you have things that you love that you can also share with people you're entertaining with. This homeowner wasn't really a sports guy. He liked his comic books and collectibles so I wanted to make sure that was on display. We used floating shelves to amp up his collection in a fun and interesting way. We also framed pages from comic books to create artwork for the space. We also created a fun feature wall using different colours that coordinate with his Star Wars posters for an added WOW factor.