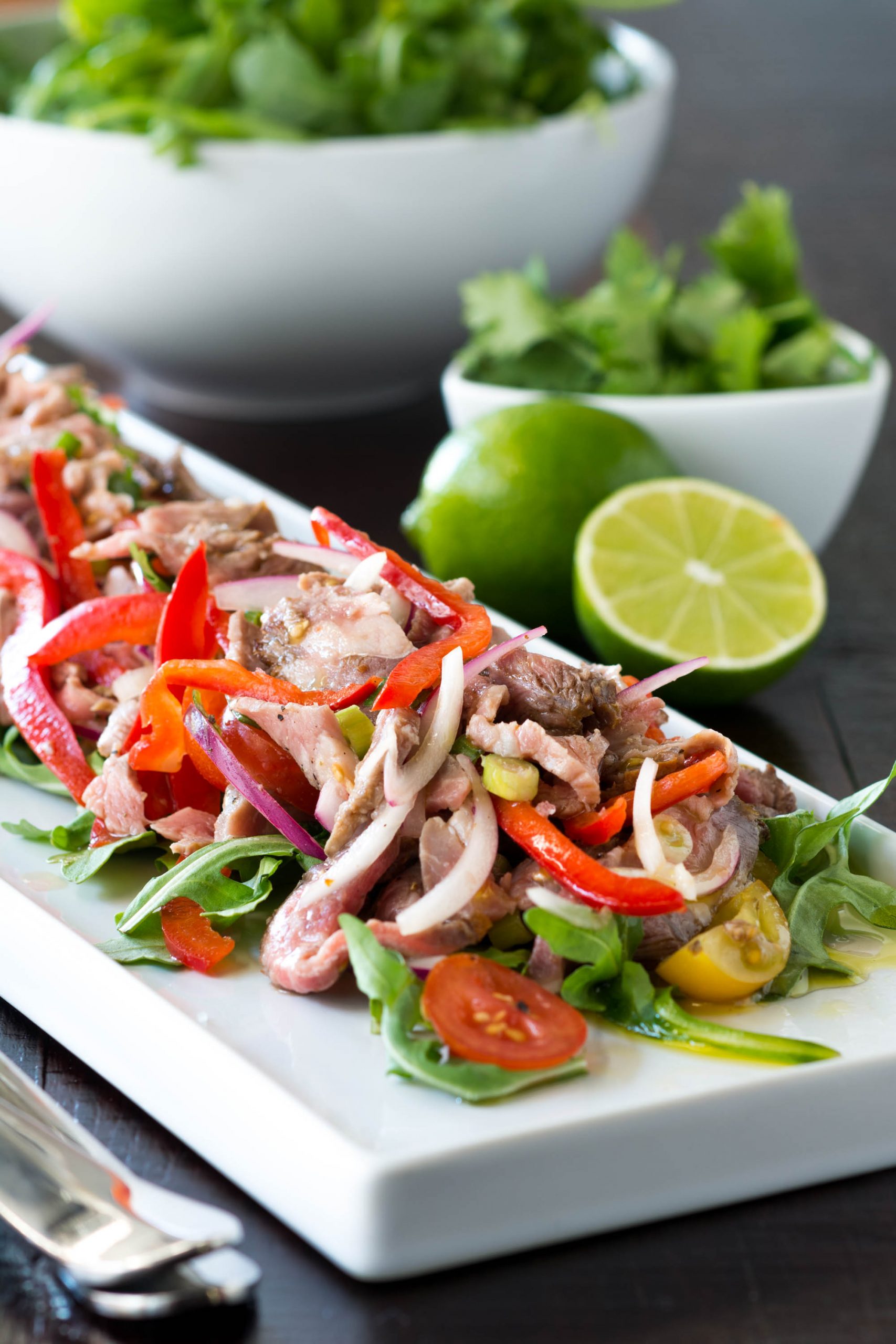 Leftover BBQ Steak Recipe
1lb striploin steak defatted
1 medium bulb onion julienne
½ red pepper julienne
½ yellow pepper julienne
½ pint grape cherry tomatoes
1 garlic clove chopped
1 Anchovy chopped
1 bunch of chopped cilantro or Italian parsley
1 lime juiced
1 lemon juiced
Olive oil as needed
Salt and pepper to taste
Season the steak with salt and pepper and grill to Med-Rare, set aside wrapped in a tin foil to cool completely.
In a bowl combine all the vegetables and flavors and let it macerate for about ½ hour.
Slice the beef thinly and mix with the rest of the ingredients.
Serve on top of a tender leaf lettuce and slices of tomato with crusty bread on the side.