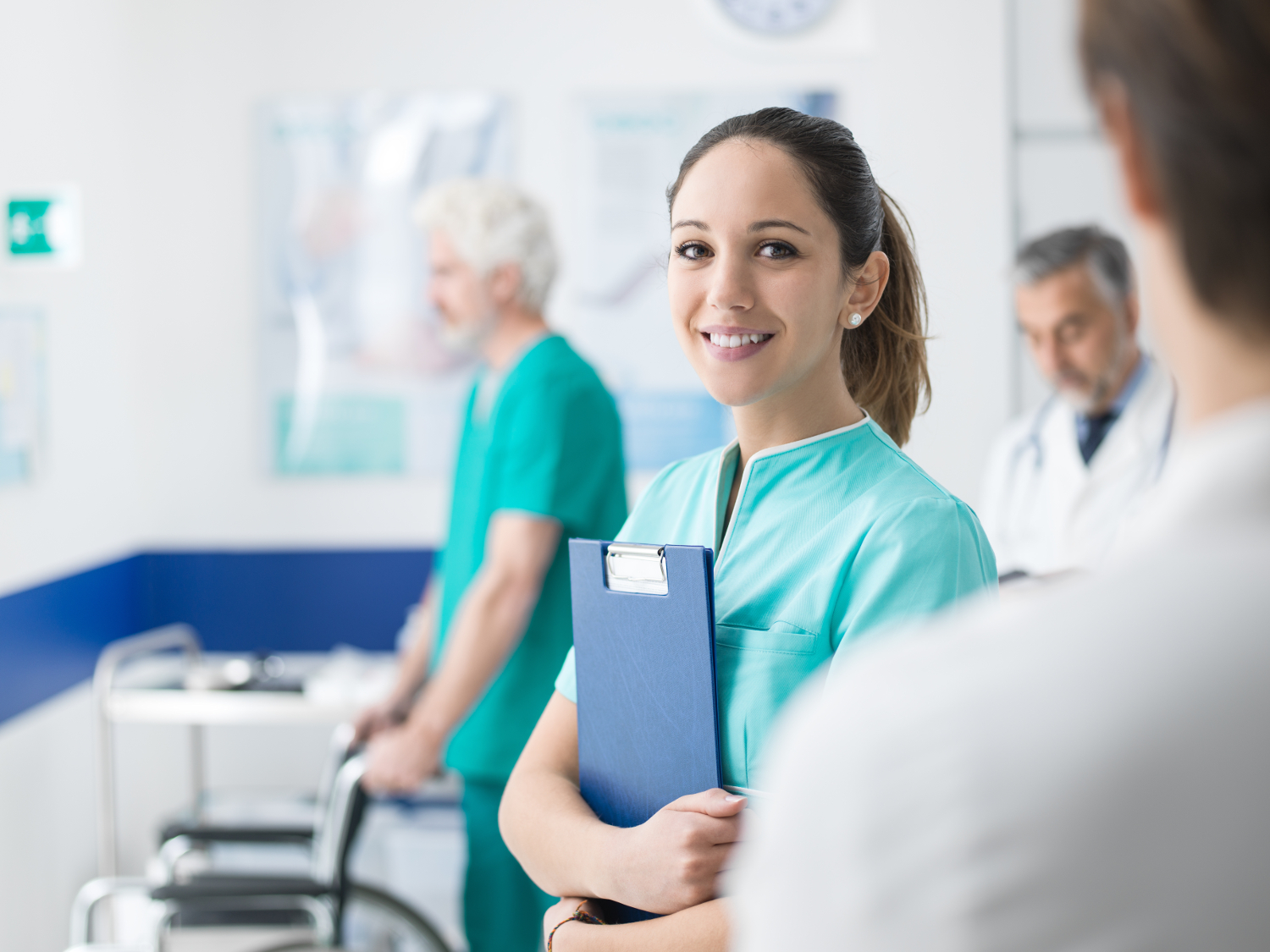 Kickstart Your Nursing Career: Top Tips
Nursing is an excellent career with a very clear progression, taking the guesswork out of promotions and pay increases. The job is important, so important, it is one of the most crucial jobs in the entire world, as nurses are commonly acknowledged as the backbone of the healthcare industry.
They are critically important, yet there is a shortage, and that shortage is only going to grow. There are around 1 million RNs in the United States at the present time that are expected to retire within the next ten years, which means more new nurses are needed now, more than ever.
The good news is that nursing is a very accessible career, with multiple means to get started and the ability to work while you study so that you can continue to care for your personal and financial responsibilities.
What's more, nursing is one of the few degrees that almost guarantees you a job after you graduate and earn your nursing license. You may need to move around, but even that is becoming easier thanks to the Nurse Licensure Compact, which allows nurses from the cooperating states to exchange their licenses without retaking them.
Working full time while studying, and doing it for several years, however, can be tough. To help you get the most out of your career, your education, and your work/life balance as a nurse, you'll want to use these top tips:
Your Options to Get Started
There are a few routes that you can take to become a nurse. All of them require you to complete a certified program or degree and pass the state exam to be licensed.
Certified Nursing Assistant
If you aren't currently working, the best way to get started as a nurse is to find a certified nursing assistant program. This program only takes a few weeks to complete, and it will make you eligible to work as a Certified Nursing Assistant. These assistants provide a lot of holistic, secondary care. Rather than be involved with a patient's health, for example, you will be involved in their comfort and cleanliness.
CNAs work in hospitals and in care homes. Once you get a job as a CNA, you can then take the six-month course to become a Licensed Nurse Practitioner. You can also take the associate degree in Nursing, a two-year program that will allow you to become an RN.

Of course, the best way to become a registered nurse is to earn your BSN. After all, you can only progress your career with a BSN, and if you go for your ADN instead, you will need to take a bridge course to earn the full qualification later. Having an ADN can also make it more difficult to get a job, as many states aim to increase their percentage of BSN-RNs on staff.
Registered Nurse
It may seem like the obvious route is to immediately become an RN, but this option takes time. You can fast track if you already have a BSc under your belt, yes, but even with that it will still take years before you can graduate, take the state exam, and become a nurse.
This option is, however, ideal if you are making a career change. For example, if you currently have a job that supports you and your family, but it is not something you love or want to keep doing, then working towards your BSN is a great way to do that.

Your BSN will include clinical hours as well, so you will be fully qualified and be able to be a nurse by the time you graduate.
Go for Your APRN Qualification
The best way to earn high wages, and open doors of possibilities in your nursing career, is to go forward and earn an MSN. Once you have your MSN and take the licensing exam, you can become an Advanced Practice Registered Nurse. There are many different kinds of advanced nursing practitioners, though one of the most popular options at the moment is the Family Nurse Practitioner.
FNPs are the nurse equivalent of a family physician. They perform physical exams, diagnose conditions, they develop treatment plans; in many states, they can write prescriptions, and they also treat acute and chronic conditions alike.
23 states in the United States offer NP Practice Autonomy as well, meaning that in 23 states (and counting), an Family Nurse Practitioner can open and manage their own family health clinic.
This is to help offset the mass physician shortage we are currently seeing today, regardless of why; however, it is a great career choice for FNPs around the country. To become an FNP, you simply need an MSN-FNP from an accredited nursing university like Carson-Newman.
What to Keep in Mind When Choosing Nursing Programs
When it comes to choosing a nursing program, at any level, there are a few key characteristics that you need to keep in mind:
1. Always Check for Accreditation
Accreditation is key. In other fields, where you don't need a license to work, accreditation is something that is nice to have but not exactly essential. So, if you hear any debate about accreditation, remember that it is in those contexts.

Nursing schools, and nursing programs, have to be accredited. If they are not, you will not be eligible to use your degree to take the state license exam.
2. Ensure There is a Strong Support Network
You will be taking on a big challenge, working while studying, which is why you need a strong support network by your side. Friends and family are, of course, a great support network for you to personally have, but you should also be able to rely on your institution. For example, a great nursing school will offer you a Placement Specialist, on top of giving you access to a variety of resources from mental health to even career support.
3. Hassle-Free Placement
A Placement Specialist is just what you need to enjoy a hassle-free placement. Every nursing degree includes placement hours, but it can be daunting to look for placement opportunities for yourself with an education and a career. With a Placement Specialist, you will be able to gain those clinic hours where you can learn best.
4. Explore the Program and its Reception
Something you will want to do, especially if you have a few options to choose from, explores the reception of the program. You can look at ratings and can also get in touch with recent graduates (find them by their job profile) to ask what they thought of the degree and if they have any advice for you.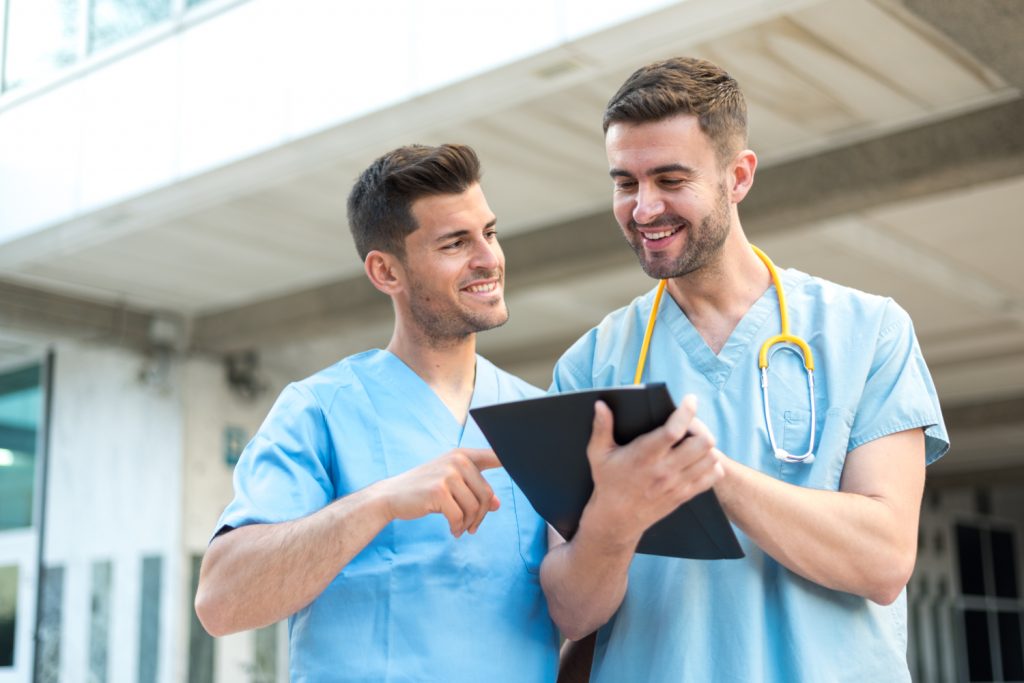 How to Choose Your Specialization
You don't need to know what and where you want to specialize your career in right off the bat, but it can and does make it easier, cheaper, and faster if you do know what you want to do by the time you are ready to earn your MSN.
To help you choose your specialization, and to therefore be more direct in your career and your goals, you'll want to choose your specialization:

By The Work, You are Most Passionate About
The first option is if you are clearly more passionate about one area of medicine than another. If you are passionate about working in natal care, for example, then this is the perfect area to specialize in. You can either work as a midwife or a nurse practitioner specializing in pregnancies, birth, or post-natal care.
By Where You Want to Work the Most
The other option is to focus on where you want to work. This is a good idea if you don't want to work in a traditional nursing environment. Almost everywhere, if they have the budget, can be better with a nurse. Famous people require nurses, research programs need nurses, pharmaceuticals need nurses, and so on. If you want to work in a unique environment, know what type of nurses they commonly need and work towards that specialization. This doesn't guarantee anything, as these unique roles are highly competitive, but it does put you in the running.
How to Earn the Higher Income Brackets
There are income brackets, just like with any career. Those just starting out may earn less than average, or dead-on average, depending on where you are working and the budget of your workplace.
It is in your best interest to also push for wage increases. Though it can be difficult to do this in your existing workplace, which may have raised caps, it is very doable if you job seek throughout your career.

You can do this by being a traveling nurse for a while or simply working at a hospital or clinic for a few years, then leaving for somewhere new. You will have a new opportunity to negotiate your salary every time you move, and if you have a long list of glowing endorsements behind you, you will also find it easier to be hired by highly competitive employers.